Articles
Retweet to Rebuild: Social Media Helps Clean Up London Post-Riots
Don't blame social media for the London riots. Facebook and Twitter helped rioters organize, but they're helping support the cleanup effort as well.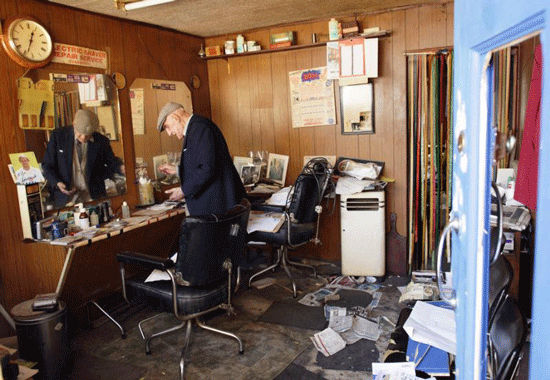 "Everyone watching these horrific actions will be struck by how they were organized via social media," said British Prime Minister David Cameron, referring to the riots in London that caused more than 200 million pounds in damages. Cameron said he's considering a selective ban on "using social media for violence," a suggestion some have called censorship, akin to cracking down on the telephone when people use it to discuss violent crimes.
---
While Twitter and Facebook helped organize the riots, social media has been just as useful in cleaning up the damage (just like in Egypt). Twitter feeds, Facebook pages, and blogs prove to be a key instrument for organizing cleanups in areas affected by the chaos of the past week. We culled the internet for some of the more inspiring uses of social media to help rebuild after the London riots.
Twitter: The handle @Riotcleanup was created on Monday and already has nearly 90,000 followers. It's been tweeting several times an hour: announcing planned cleanups, connecting potential volunteers, and celebrating successes of the rebuilding movement.
\n
Blogs: 89 year-old barber Aaron Biber's livelihood was disrupted when his uninsured barbershop (pictured above) was trashed by rioters. After 41 years cutting hair in Tottenham, he was left with no choice but to close up shop. In response, several blogs came to his aid to organize a cleanup and raise funds for repairs. The blog "Keep Aaron Cutting" has already received more than £20,000 in donations to support the local barber.



\n




Facebook: The Facebook page Riot Cleanup has turned into an active message board for those who want to fix up their neighborhoods. Like "Keep Aaron Cutting," the boards offers a repository of stories of shopkeepers in need of help. Yesterday organizers posted that they are holding off on any new cleanups for the time being, since they've already accomplished so much.
\n
As Cameron said Thursday, the "Free flow of information can be used for good. But it can also be used for ill." That's true about social media, but it could be said about any media technology, be it television or a carrier pigeon. And that's no reason to ban them.
[vimeo][/vimeo]
Top image and video via "Keep Aaron Cutting"; Bottom image via"Help Siva"