Articles
Gadget Gurus Drool Over New $35 Tablet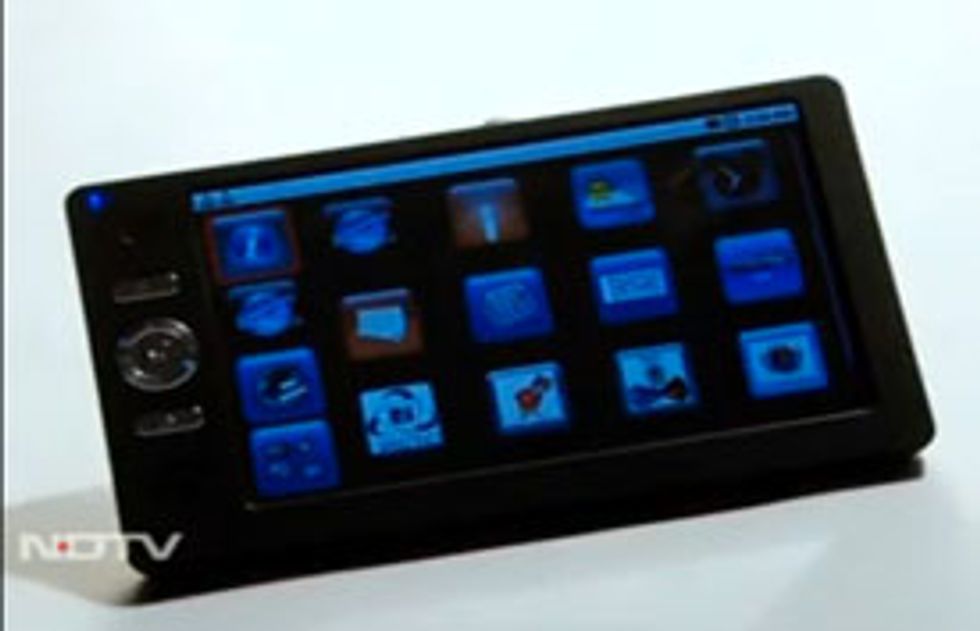 Late last month, India's Ministry of Human Resources Development announced
it had developed a $35 tablet PC
that it wanted to distribute to university students throughout the subcontinent. Recently, HRD Minister Kapil Sibal appeared on the Indian show "Gadget Guru" to show off the new device to two giddy geeks.
Among the questions they asked Sibal was whether the tablet would only be available to Indians—which One Laptop per Child Founder Nicholas Negroponte strongly discouraged the HRD from doing.
---
Sibal's reponse?
Remember this: You need land to have an educational institution. Right? You need hardware to bring knowledge to children without setting up a university. This is a vehicle for knowledge. This can't be limited to Indians or to Pakistanis or Sri Lankans. This is global.

\n
There are two videos below. The first is "Gadget Guru"'s interview with Sibal. The second is its short review of the gizmo.
[youtube]http://www.youtube.com/watch?v=stNSPWixhUQ
[youtube]http://www.youtube.com/watch?v=tdGowVXNeiQ&NR=1
Via Engadget.