Articles
Generation Hot: Calling Out the Climate Cranks
A veteran climate journalist runs out of patience and takes to activism, calling out the "climate cranks" that are putting "Generation Hot" at risk.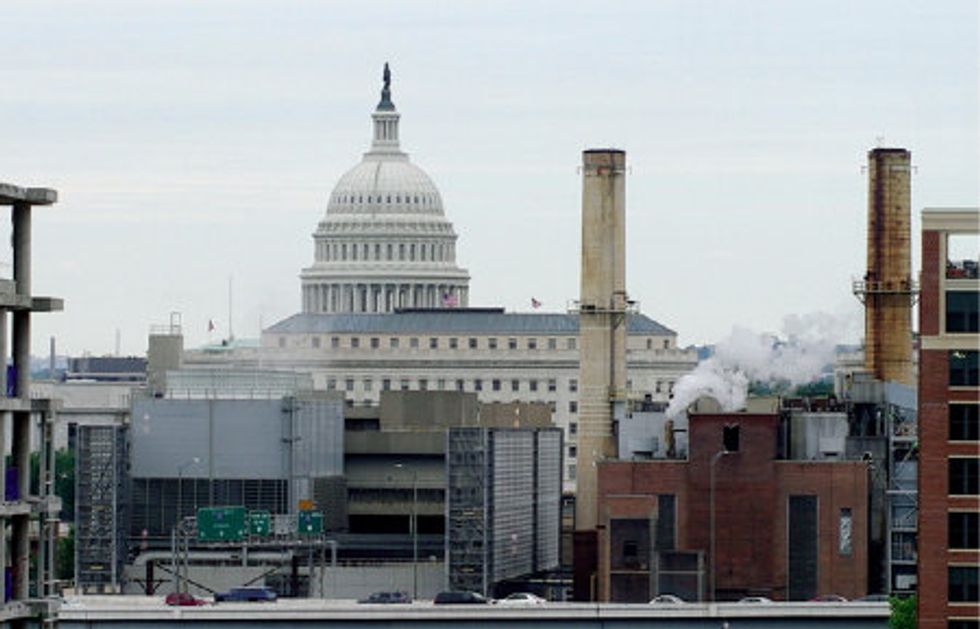 Mark Hertsgaard has been covering climate change as a journalist for over two decades now, and has run out of patience. The environment correspondent for The Nation and author of the new bookHOT: Living Through the Next Fifty Years on Earth, is partnering with some influential activist groups to publicly confront the "climate cranks," a group he defines as "the corporate lobbyists and right-wing ideologues who for twenty years have done all in their power to keep this country, especially the government, from seriously addressing the problem."
---
Tomorrow, Hertsgaard and his supporters will head to Capitol Hill, the Fox News headquarters, the Chamber of Commerce, and other nodes of climate denial, and will put the cranks on the spot. Writes Hertsgaard:
On the ground in Washington I will be joined by local young people—activist members of Generation Hot. Our plan is to confront the climate cranks face to face, on camera, and call them to account for the dangers they have set in motion. We will highlight the ludicrousness of their antiscientific views, which alone should discredit them from further influence over US climate policies. And we will show how our nation could still change course—for example, if the federal government were to use its vast purchasing power to kick-start a green energy revolution that would create jobs and prosperity across the land. We welcome your help and constructive suggestions for how to achieve these goals and invite you to join us.

\n
Besides, The Nation, the "Generation Hot" coalition includes the Sierra Club, 350.org, Kids vs. Global Warming, the Chesapeake Climate Action Network, and Grist. Count us in.
How does Hertsgaard define Generation Hot?
[E]very child on earth born after June 23, 1988, belongs to Generation Hot, roughly 2 billion young people in total. I choose that date because it was the day humanity was put on notice that human activities were unwittingly raising temperatures on this planet. The warning was in NASA scientist James Hansen's testimony to the Senate, boosted by the decision of the New York Times to publish the story on Page 1, thus making "global warming" a common phrase in newsrooms, government offices and households the world over. But Hansen's and countless subsequent warnings have gone unheeded, largely because of stiff resistance from the carbon lobby, to borrow author Jeremy Leggett's term—the energy and auto companies that profit from carbon dioxide emissions, the politicians and propagandists these companies sponsor and the right-wing ideologues who share their antigovernment sympathies.

\n
Here's Hertsgaard talking about the new campaign. [youtube]http://www.youtube.com/watch?v=bbPbw5f5LTQ
If you can make it out in D.C. tomorrow, here are the details:
WHAT: A day of action in Washington DC to confront the climate cranks. You can sign up to help confront climate cranks in the morning or the afternoon. There will also be an opportunity to attend a talk at lunchtime.

WHO: Mark Hertsgaard, Generation Hot youth, and You.

WHEN: Tuesday, February 15th. We will meet at 9:30 AM sharp, return for lunch at approximately 1 PM and then leave again at 2 PM for our final confrontation.

WHERE: 218 D Street, SE, Washington DC

\n
Check out the Generation Hot Facebook page for more info if you would like to get on board the effort.