Articles
Get Off the Curb, Join the Parade, Win a $500 Grant
Submit your best ideas to our GOOD Citizenship Challenge. Get cash to turn them into a reality.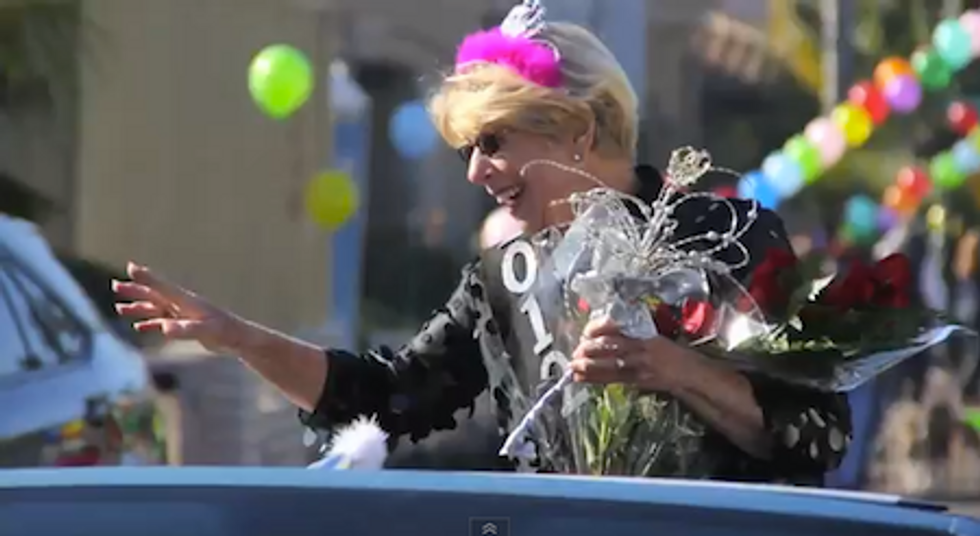 For most of us, the phrase "civic duty" calls to mind the ballot box or the jury box. But if you're activist and diplomat Bob Goff, the idea is best expressed through a more creative form of participation. More than a decade ago, the Goff family started a cheerful tradition in its San Diego neighborhood: A New Year's Day parade that nobody is allowed to watch from the curb. You won't find onlookers in plastic lawn chairs lining this parade—only friends and neighbors marching alongside one another. Today, the parade is a colorful spectacle, complete with a Grand Marshal and New Year's Day Queen chosen from the local retirement home. Here's how the 2012 festivities turned out:
[youtube]http://www.youtube.com/watch?v=mw_x0qtedPo&feature=mfu_in_order&list=UL
---
Feeling inspired yet? To support February's GOOD Citizenship Challenge, GOOD Maker is asking you how you would encourage others to get off the curb and engage in the civic life of our communities. Give us your most creative ideas, and we'll award a $500 grant to the top-voted plan of action. Whether you dream of paying homage to your city's unique history, showing appreciation for your local crossing guards, or organizing a neighborhood clean-up, GOOD Maker is here to help.
Submissions for the GOOD Citizenship Challenge are open from February 1-22 (submissions will close at noon PST). Voting will be open from February 22-29, so get ready to rally your networks behind your project.
Want to apply or vote for other current Challenges? Visit maker.good.is.