Articles
@GOOD Asks: Do You Support Arizona's Immigration Law?
Last week on Twitter and Facebook, weasked our friends: Do you support Arizona's law on immigration? Why or why not?We ask a question to our Twitter and Facebook faithful once a day, so if you're not yet following @GOOD or a fan, make sure to sign up and participate in the conversation.

Check out what our Twitter followers had in mind:

---



And here is what our
Facebook
buddies had to say: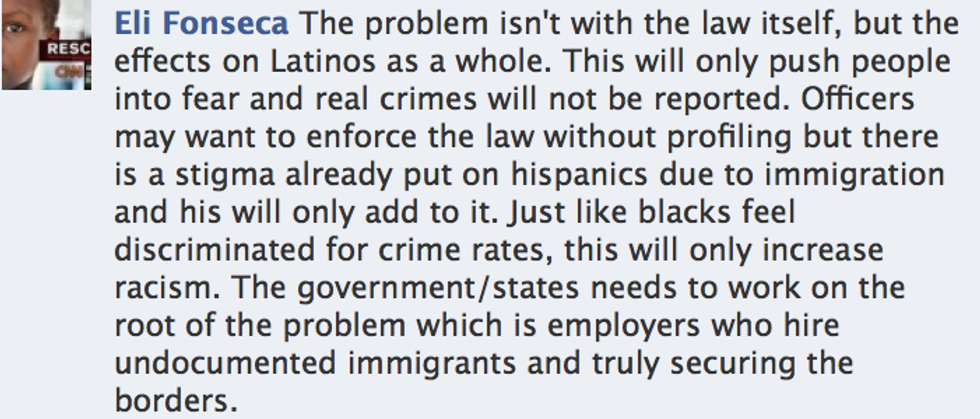 The conversation heated up on Facebook. Whom do you side with? Stevi Stanton suggests an alternative idea about how to deal with the issue of immigration, while Dawn E. Brown offers a her perspective from living in Arizona.
We want to hear from you. Join the converastion in the comments section below.