Articles
GOOD Books: Read Your Vegetables GOOD Books for New Vegetarians
GOOD Books rounds up the best in vegetarian reading.
GOOD Books is a weekly round-up of what we're reading and what we wish we were reading.
As a temporary vegetarian on day nine of The GOOD 30-Day Challenge, it's hard to keep thoughts of my favorite meat-filled snack—the taco—from sizzling in my consciousness. To replace my carnivorous thoughts with veggie ones, I thought I'd kick off our new GOOD Books series by diving into some of the best vegetable-oriented reading that the old-fashioned printed word has to offer.
---
Easier said than done. Nearly every day there's a new book released declaring itself the essential guide to eating vegetarian, vegan, raw, macrobiotic, pro-biotic, or rabbit-style.
What follows is a round-up of veggie-themed summer releases that I'd be willing to read even after the no-meat challenge ends, as well as a few tried-and-true classics.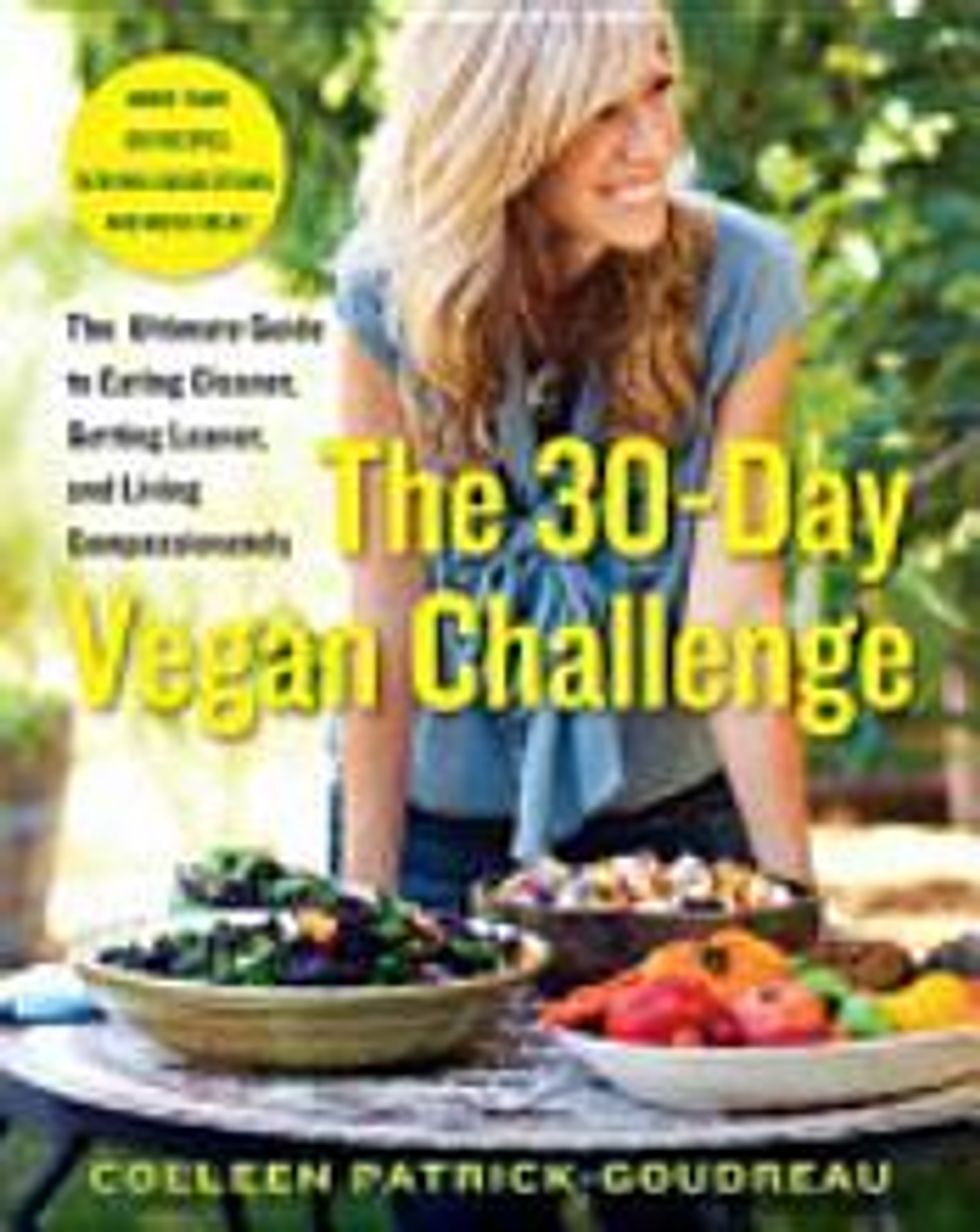 The 30-Day Vegan Challenge
By Colleen Patrick-Goudreau
336 pages. Ballantine Books. $22.00.


I'm sure that struggling vegans on the GOOD staff wish this book had come out in May, but its August release should help with any future experiments in rejecting meat and dairy. If a vegan pledge lacks structure this time around, consider taking up Patrick-Goudreau's 30-day challenge this fall. According to reviews, the book will answer a question I've pondered often—"Is there a life after cheese?"—in the affirmative.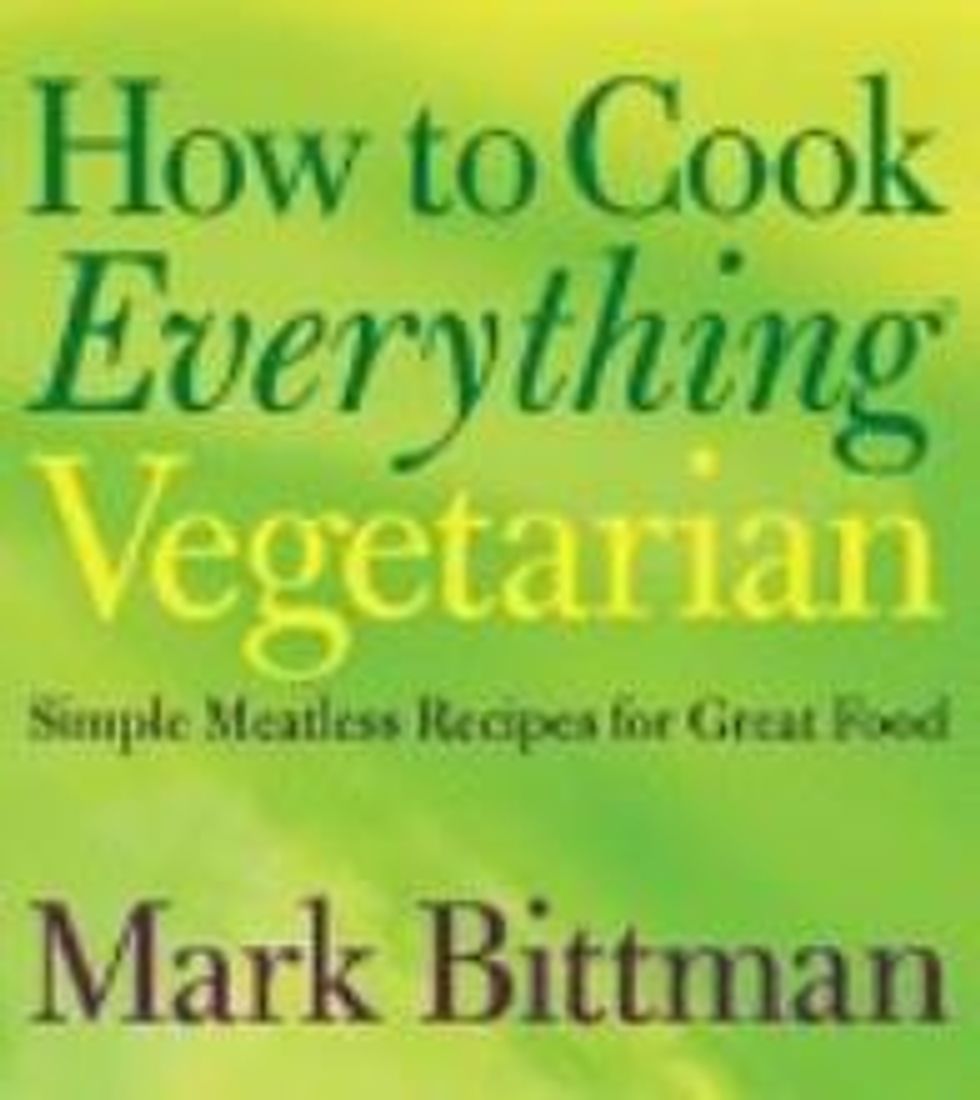 How to Cook Everything Vegetarian
By Mark Bittman
1008 pages. Wiley. $35.00.


Bittman's food writing has long been the proverbial hummus on my zwieback. I learned to cook using his recipes from The Minimalist and How to Cook Everything, and now I'm eager to polish my vegetarian cooking skills using recipes from the three-year old How to Cook Everything Vegetarian. Bittman has become an advocate for reducing meat consumption for environmental purposes—he recently compared our culture's love for meat to a crack addiction and claims that he has dropped his personal meat consumption by 60 to 70 percent in recent years. I imagine that it's possible to stay on track if you're feasting on easy-to-make delights like cornbread salad or lemon-ricotta pancakes. Bonus: you can get the book as a smart phone app.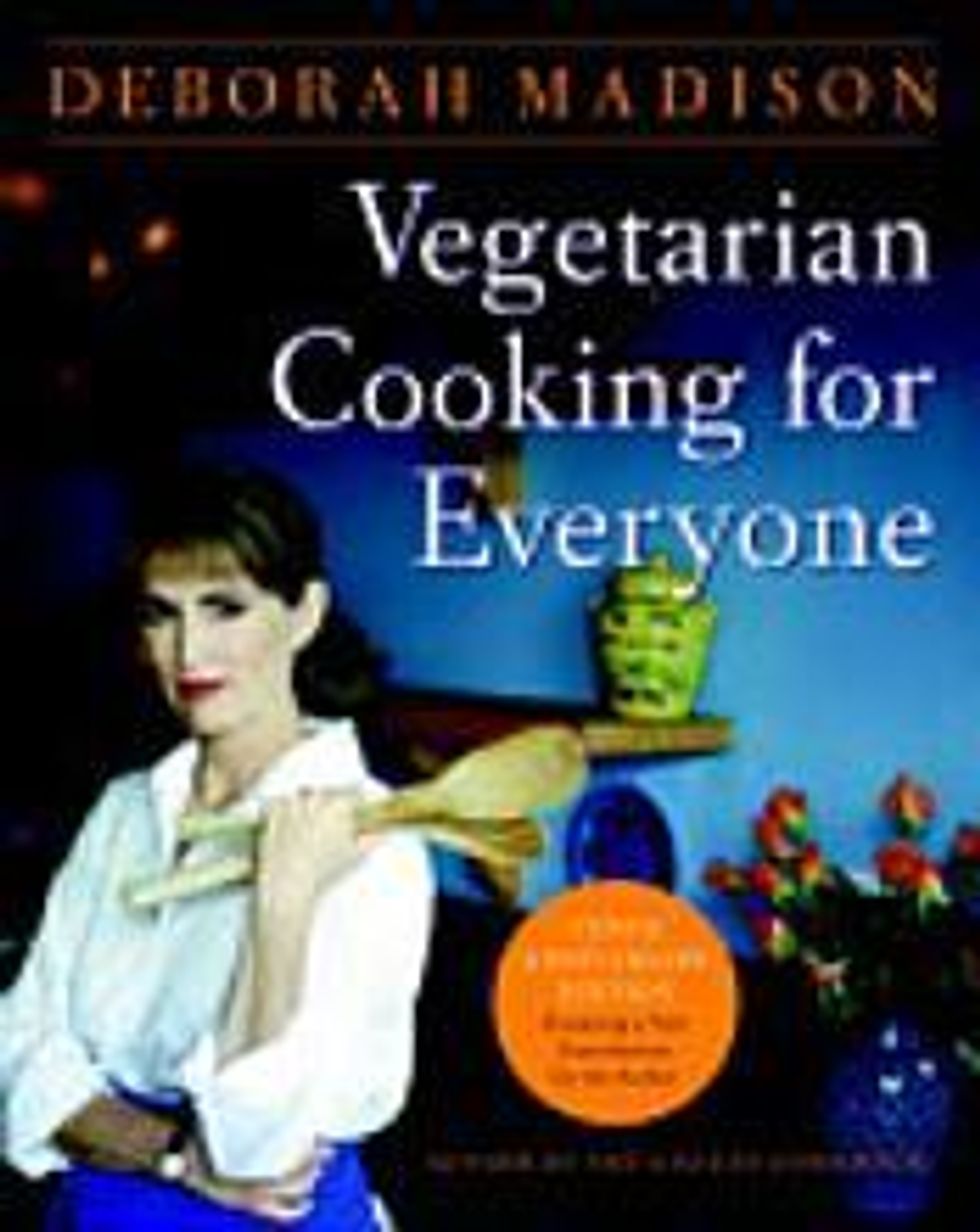 Vegetarian Cooking for Everyone
By Deborah Madison
752 pages. Broadway. $23.99


GOOD's Executive Editor Ann Friedman, a longtime vegetarian, named Vegetarian Cooking for Everyone by Deborah Madison her go-to cookbook. With more than 800 recipes, the book is beloved for its thoroughness, whether a cook is scraping together a quick lunch with whatever' is left in the produce drawer or planning an elegant, multi-course dinner party. Madison's double spatula cover shot alone—intimidating yet inspiring—is enough to make me want to stare at this book on my countertop every day.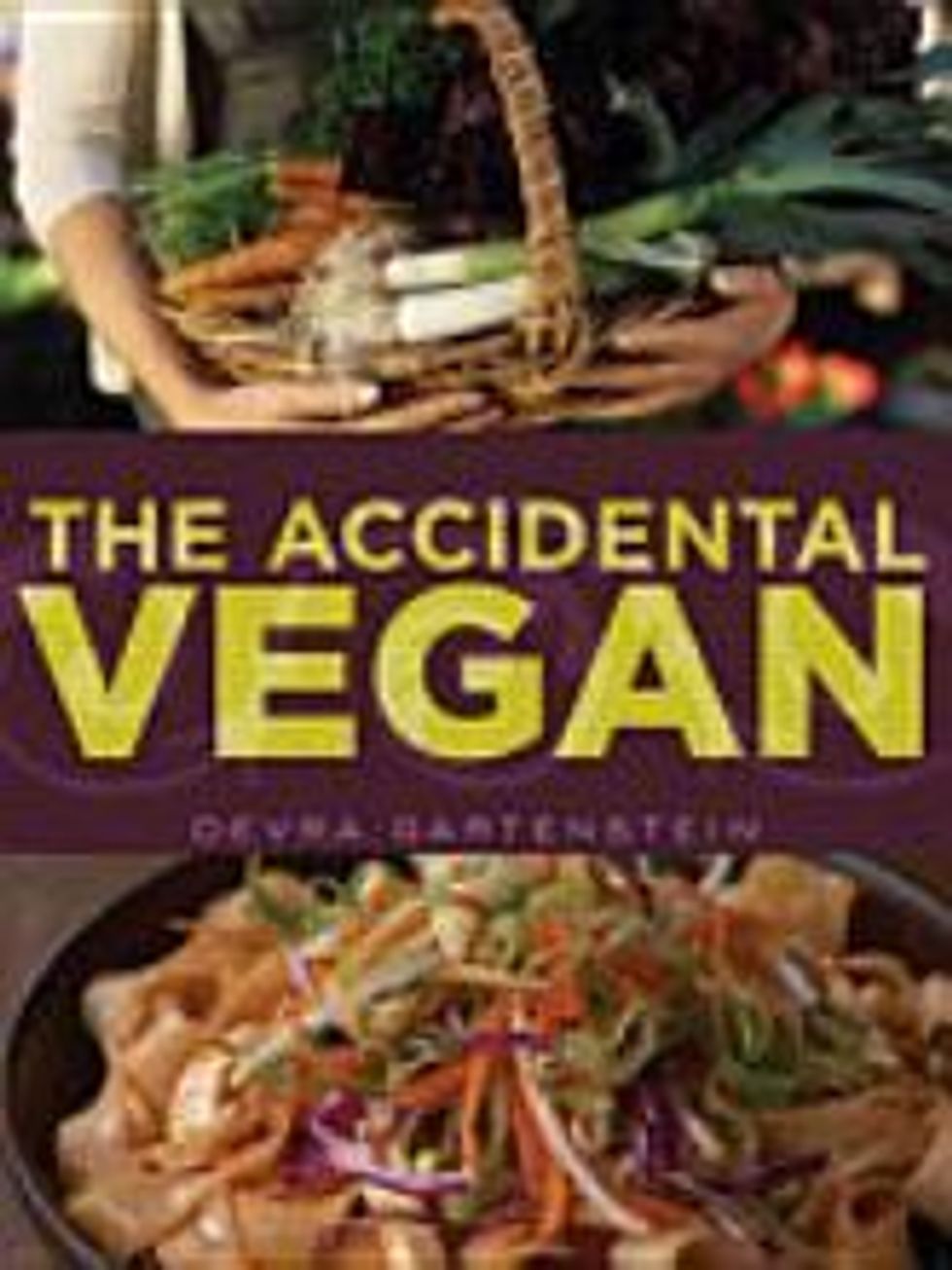 The Accidental Vegan
By Devra Gartenstein
240 pages. Celestial Arts. $16.99.


The idea that someone could just fall into veganism comes as a shock to me, but according to Gartenstein, that's what happened to her. Did she forget to put in her contact lenses and grab soymilk instead of dairy? Who knows. But The Accidental Vegan argues that it is less tough to be vegan than commonly thought because a lot of awesome food is already vegan without even trying. Think spring rolls or baba ganoush. The book is two years old, but a Kindle version debuts this summer.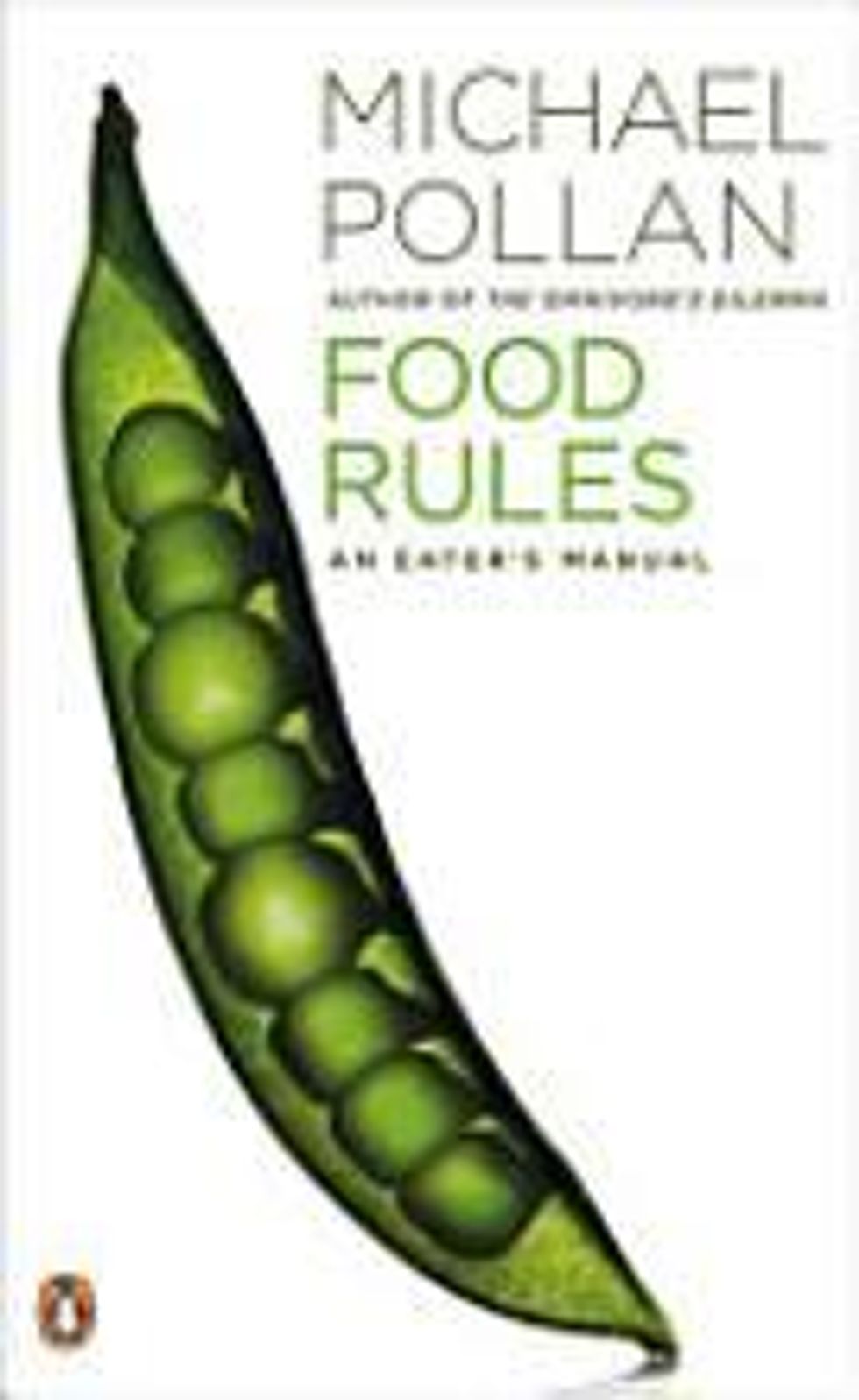 Food Rules: An Eater's Manual
By Michael Pollan
112 Pages. Penguin. $11.00.


In his latest book, Michael Pollan regulates: "If it came from a plant, eat it; if it was made in a plant, don't." That's commandment number 19 of 64, and important advice for any vegetarian who might be tempted to gorge on Sour Patch Kids. A departure from Pollan's earlier genre of literary journalism, this book locates itself squarely in the "how-to" camp. Food Rules works well for the recipe-weary. Rather than propose specific dishes, it offers general guidelines on how to shop, eat healthily, enjoy food more, and limit your diet's environmental impact, all without freaking out about nutrients.