Articles
GOOD Citizenship Task 9: Register to Vote #30DaysofGOOD
There isn't any good reason not to!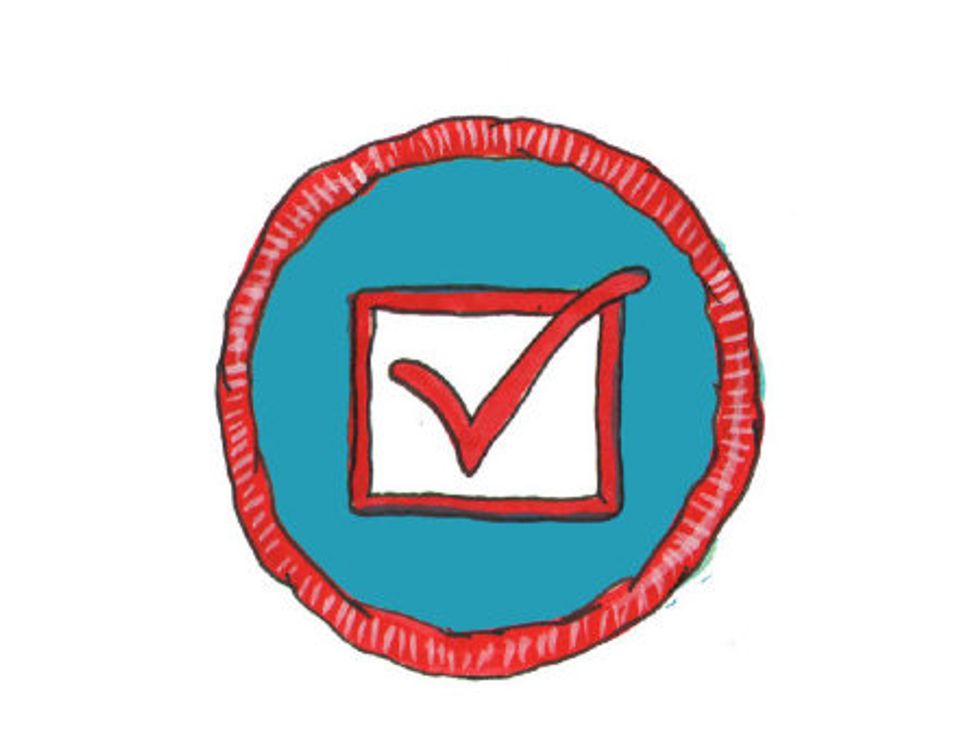 ---
\n
Things are easier said than done, or so the old adage goes, and we couldn't agree more. That's why we do
The GOOD 30-Day Challenge
(
#30DaysofGOOD
), a monthly attempt to live better. Our challenge for February? GOOD citizenship.
Register to vote.
If you've moved, it's time to update your voter registration. (Out of date registration is the same thing as not being registered.) Students can register at their school address. There really isn't any good reason not to register.

Of course, registration is only the first step. Luckily, becoming an informed voter is incredibly easy with the wealth of free, easily accessible resources available. Learn about the election process at usa.gov. And check out Project Vote Smart, which offers nonpartisan information on candidates and elected officials. Rock the Vote is another great voter resource.

So many nations are struggling for the democratic freedoms we take for granted. Apathy can't change the world; register to vote and take a step towards creating the society you are proud to be a citizen in.




Learn how to live like a citizen at The Guiding Lights Weekend conference on creative citizenship March 8-10 in Seattle.
Propose an idea to promote GOOD Citizenship where you live for a chance to win $500 to make it happen.