Articles
GOOD Design Daily: A Skyscraper Brings Danish Urbanism to Manhattan
A gorgeous new residential building designed by Bjarke Ingels brings a Scandinavian focus on light and greenspace to the Upper West Side.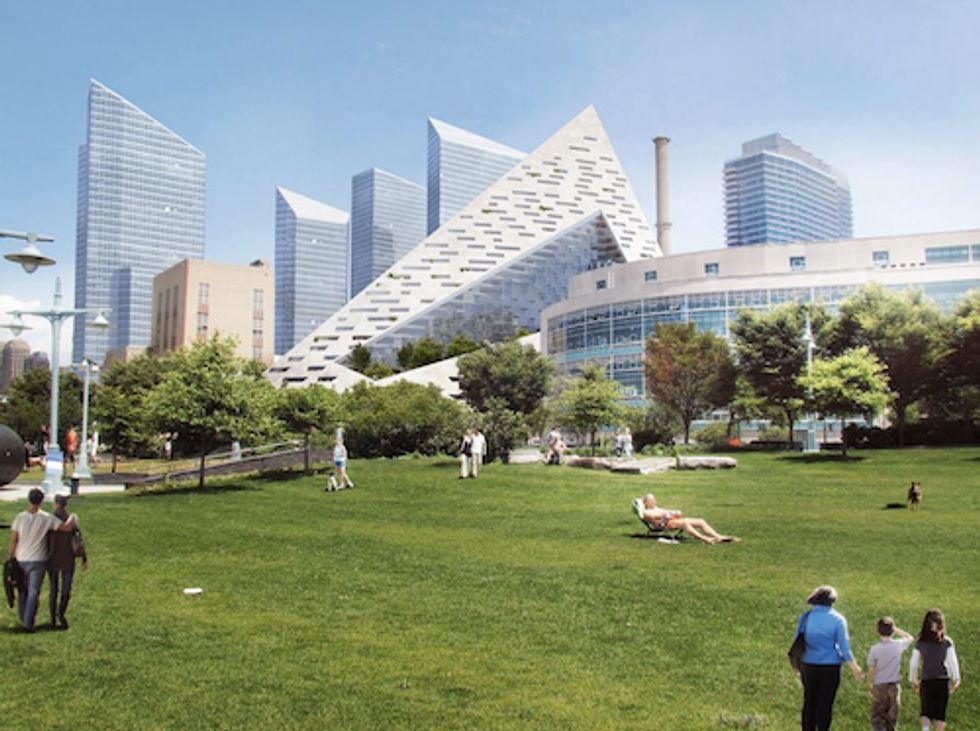 It's impossible not to be downright envious of Denmark, what with their bike superhighways and a harbor so clean you can swim in it. But now the United States will get a little slice of Copenhagen with West 57th, a new residential tower planned for Manhattan's Upper West Side that promises to bring the Danes's appreciation for green urbanism to New York.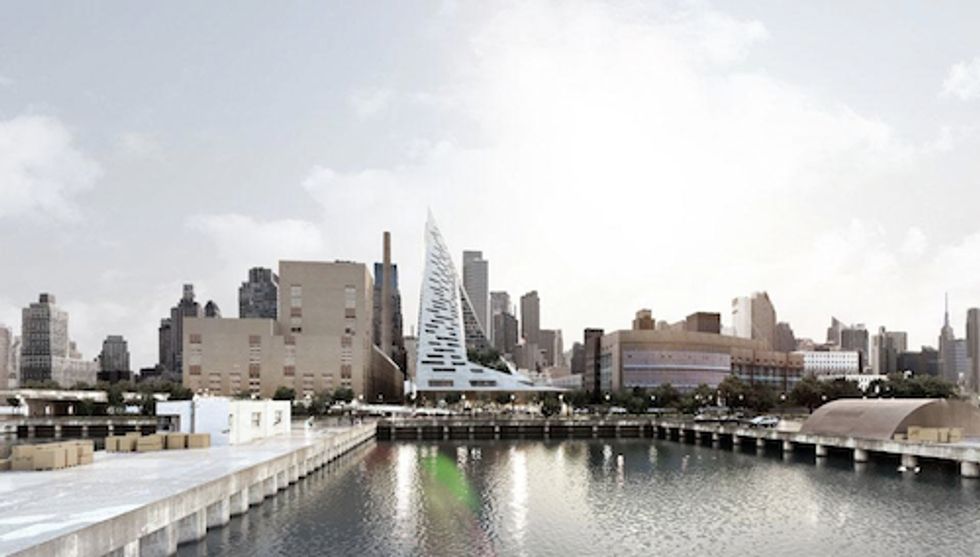 ---
The building is designed by
BIG
, where principal Bjarke Ingels has become a poster boy for groundbreaking sustainable architecture, including plans for a
ski run that doubles as a waste treatment plant
.
West 57th
will have more of those dramatic sculptural qualities BIG is known for, plus it will transform an underdeveloped industrial site adjacent to the Hudson River into a verdant architectural destination.
[vimeo][/vimeo]
The 140-unit building would have over 130,000 square feet of ground-floor real estate, which the developers have noted they'd like to be occupied by a cultural or community-driven organization to ensure the space would be open to the public. I hope that they might consider transforming the building's incredible inner courtyard into a public pocket park as well—that would be an incredible acknowledgment of the importance of local greenspace.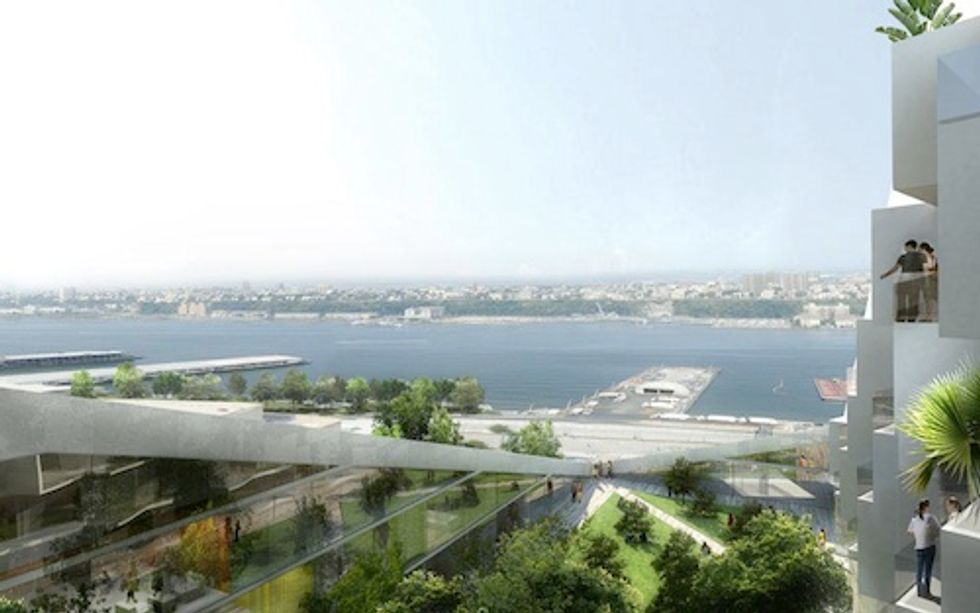 While West 57th certainly looks unlike anything else currently found in New York, according to Ingels, it merges the best green intentions of both Manhattan and Copenhagen:
"The building is conceived as a cross breed between the Copenhagen courtyard and the New York skyscraper. The communal intimacy of the central urban oasis meets the efficiency, density and panoramic views of the tall tower in a new hybrid typology. The courtyard is to architecture what Central Park is to urbanism: a giant green garden surrounded by a dense wall of spaces for living."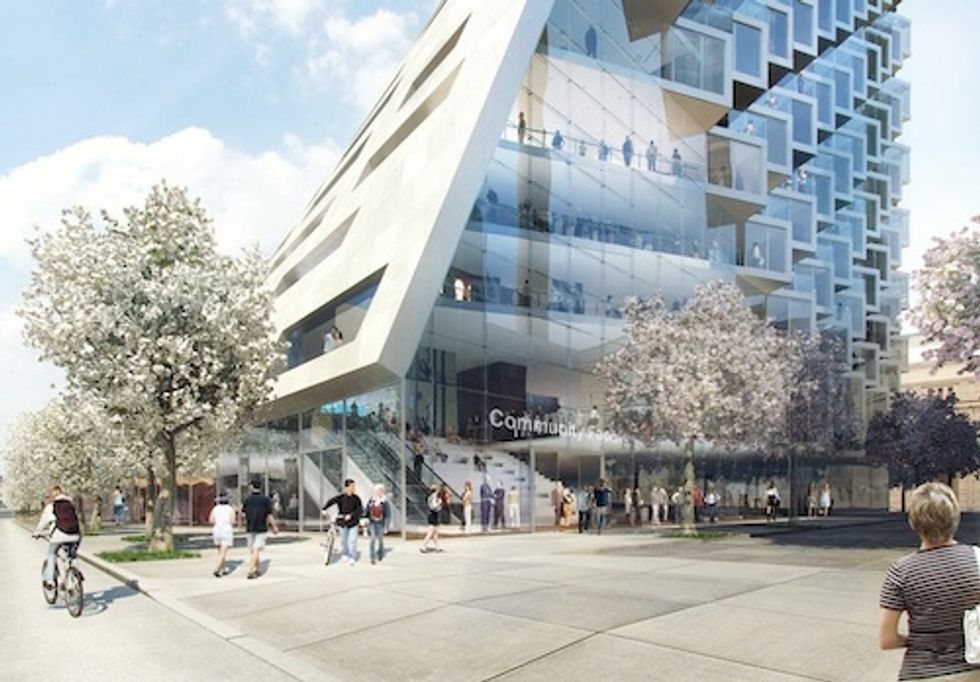 Indeed, it's like living in a vertical park: Huge glass-fronted rooms almost feel like solariums, notches cut into the side of the steeply-sloped building allow for leafy terraces, and the courtyard brings an actual lawn to the building's core. Ingels has managed to boost the quality of life for Upper West Side Manhattan residents by borrowing a few tricks from light-deprived Scandinavian housing.
via Domus