Articles
GOOD Design Daily: Behold D.C.'s Beautiful New Bike Center
D.C. keeps getting better for cyclists. The new Bikestation is a striking members-only facility where commuters can store or fix their bikes.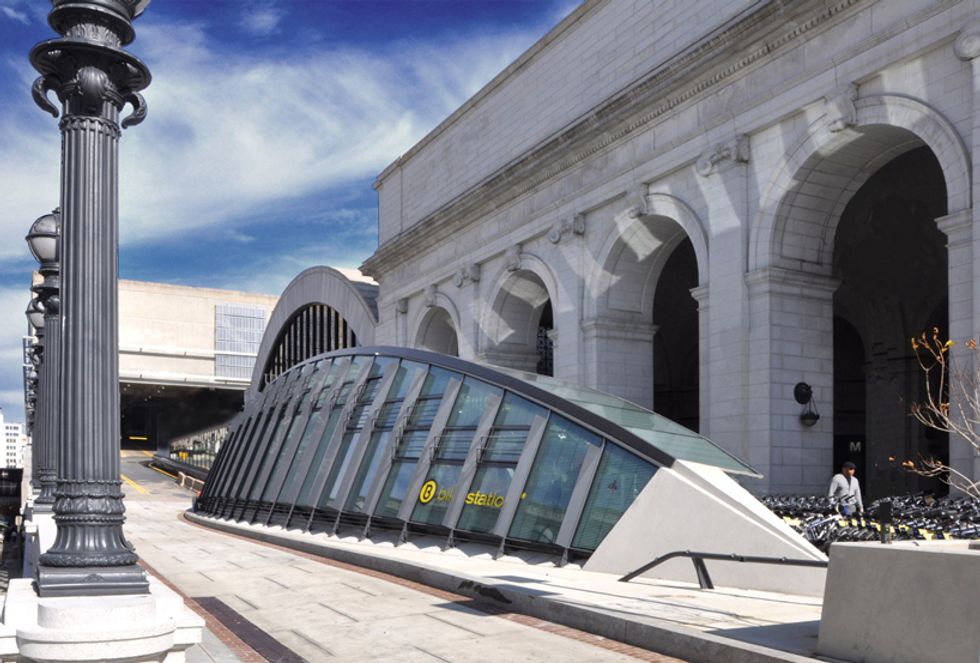 Washington, D.C.'s bike culture got two big boosts in 2010 when the
Capital Bikeshare
program launched, placing over 1,000 candy-red bikes across the city, and a new series of
dedicated bike lanes
opened in high traffic areas like Pennsylvania Avenue. Now the city is seeing an infrastructural transformation as well, with the opening of the
Bikestation
, a 1,750 square-foot storage, repair, and retail facility just outside D.C.'s Union Station.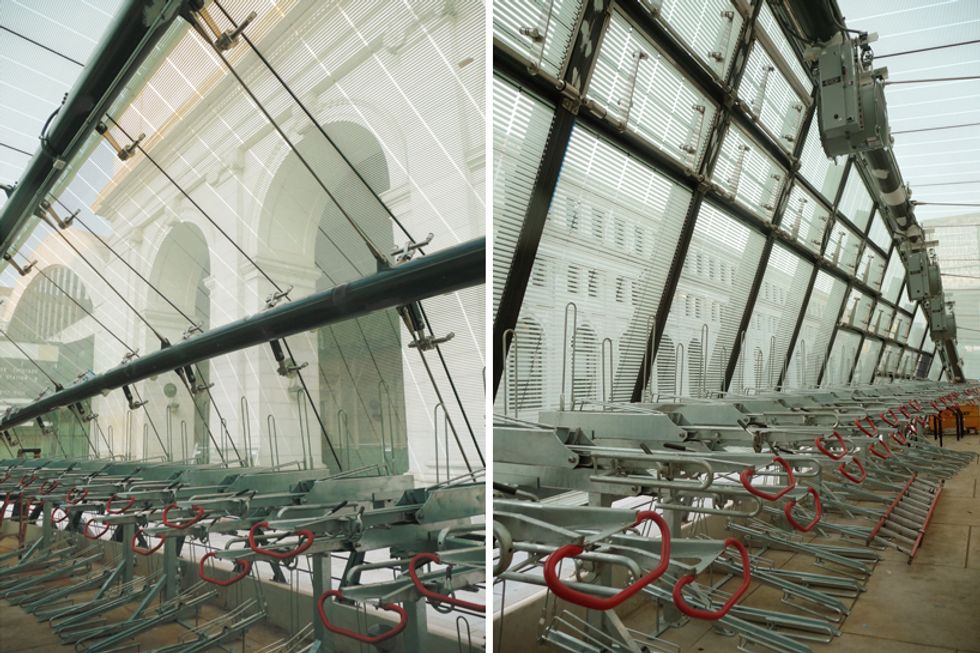 ---
Designed by
KGP Design Studio
, the Bikestation is a secure, members-only facility that features parking for 200 bikes and some repair services, all staffed by local company
Bike and Roll
. Commuters can also rent lockers and change in a private changing room. An annual pass costs $96 plus a $20 administrative free. Bikestation also operates similar facilities in cities like
Seattle
and
Long Beach
, California.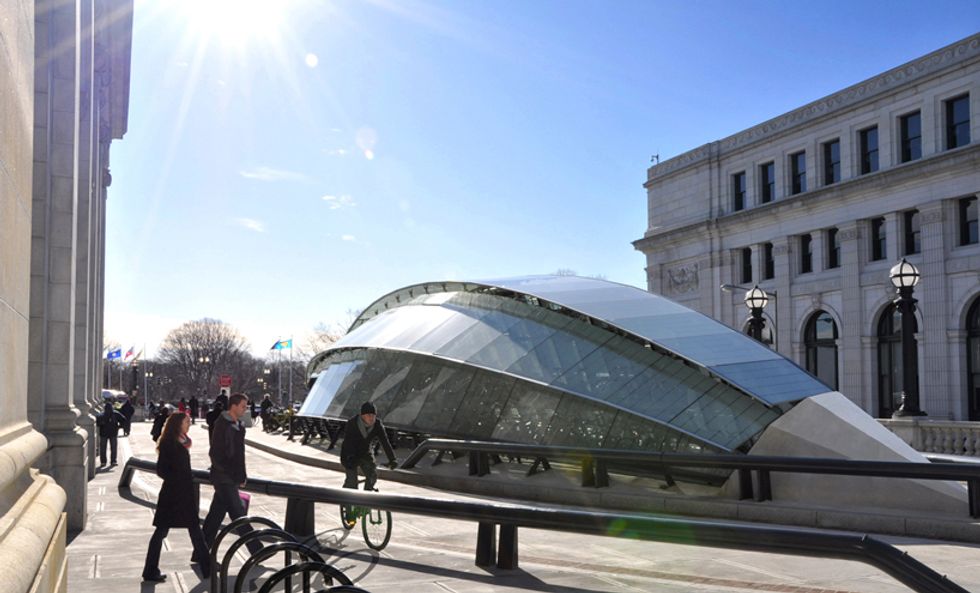 The building itself is super-efficient, with glass and steel "fins" that can open for ventilation and fretted glass that allows natural light to stream in without too much heat gain. The building also has a rainwater catchment system.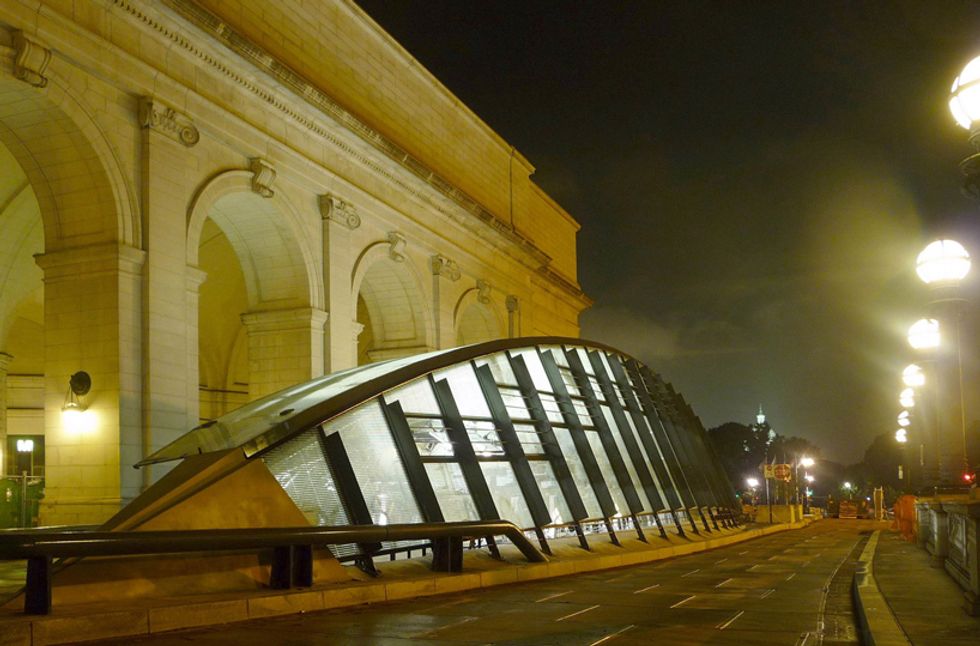 What's remarkable about the Bikestation is that its unconventional form doesn't compete with Union Station's landmark architecture but still manages to raise the profile of biking. Designed to look somewhat like a bicycle wheel, the structure doesn't scream "bike" but seems to rise out of the asphalt like the skeleton of a prehistoric creature, attracting curious non-bikers who will want to see what's going on inside.
Via designboom