Articles
Send in ideas on how to rally your friends and neighbors to learn more about the importance of vaccines. We'll jump-start the best idea with $5,000.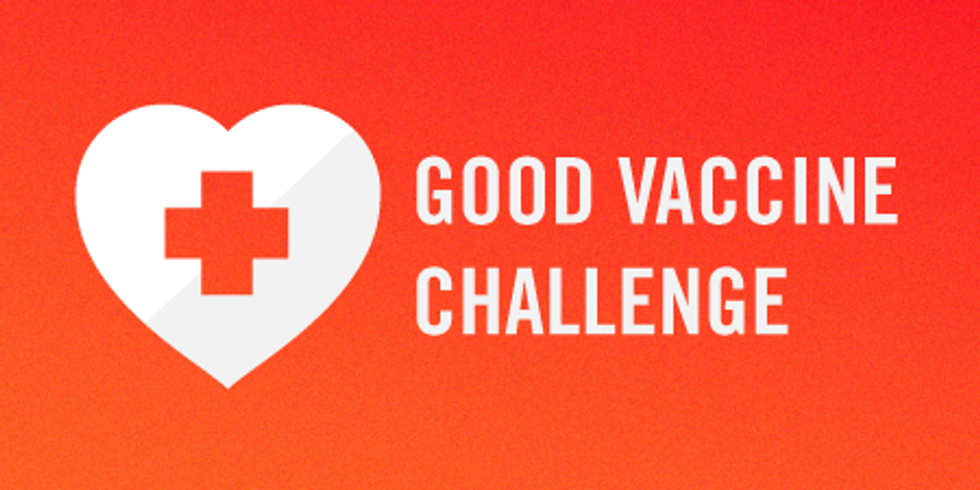 GOOD is putting up $5,000 to fund an idea that helps increase understanding of the vital role of vaccines play in the fight for global health.
UPDATE: We are now accepting submissions. You can submit your idea here.
---
Things are easy for most of us in the United States: We are vaccinated as children and then never think about it again until we travel to a foreign country. So it's probably news to many of us that, worldwide, more than 2 million children under the age of five still die each year from preventable diseases because they don't get the vaccine shots they need.
Knowing that it's something as simple as a shot—not complicated medical treatment—that could save the lives of 2 million kids is sobering. But most people don't know the size of the problem or the simplicity of the solution. If more people understood this gaping hole in global health, perhaps we would muster the resources to do something about it.
So we are calling for ideas and projects that will raise awareness about this issue. We want you to submit your best idea for convincing people in your life—your friends, neighbors, family members—that vaccines matter and for getting vaccines to every child in the world, particularly in developing countries. We are looking for creative ways of spreading the word—from a video to educate your neighbors about the need for vaccines in developing countries to a product concept for improving the delivery of vaccines around the world. The sky is the limit. Start thinking about it now.
The GOOD Vaccine Challenge will be open for submissions from February 14 to 18.
\n
We'll review each submission and select the top 100 for public vote.
Public voting will be open from February 23 to March 2.
The top project will receive $5,000 to jump-start their idea!
\n
Mark your calendars, and check back here for a link to the submission form (UPDATE: Here is the link). Get ready to submit your best idea on Valentine's Day.