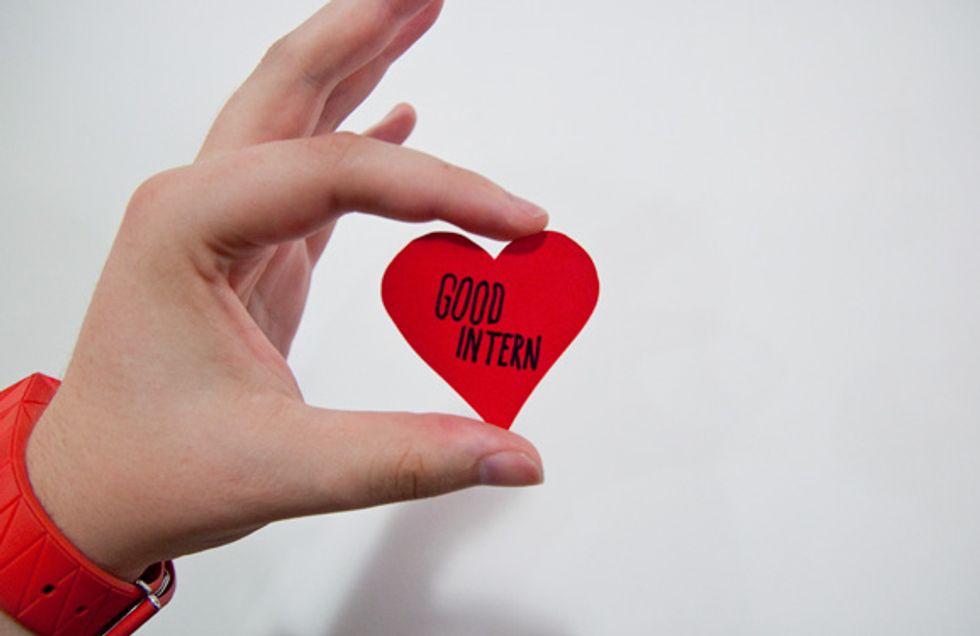 Are you a brilliant, hard-working college student with a desire to learn about the dynamic world of media? Will you be living the Los Angeles area this fall? Do you want to make the world a better place?
If you answered yes to all of the above questions, then do we have news for you! GOOD is looking for fall interns who can work between 12 and 20 hours weekly in the following departments: graphic design, illustration, corporate partnerships, social media, editorial, engineering, new media and business development, video production, social projects, communications and public relations, and grants.
---
You're likely wondering what actual work is entailed in some or all of these vaguely titled departments, so allow us to direct you here, where you'll find detailed descriptions of the ins and outs of each position.
The fall internship lasts from the end of August (or beginning of September) through December, and applications are due August 31. Internships are unpaid—but totally awesome—so you must be enrolled as a full-time college student to apply. Godspeed.