Articles
GOOD Q&A: Kate Roberts
Kate Roberts is using pop-savvy marketing acumen to sell the idea of safe sex. And it's working. As the head of YouthAIDS (a Choose GOOD partner...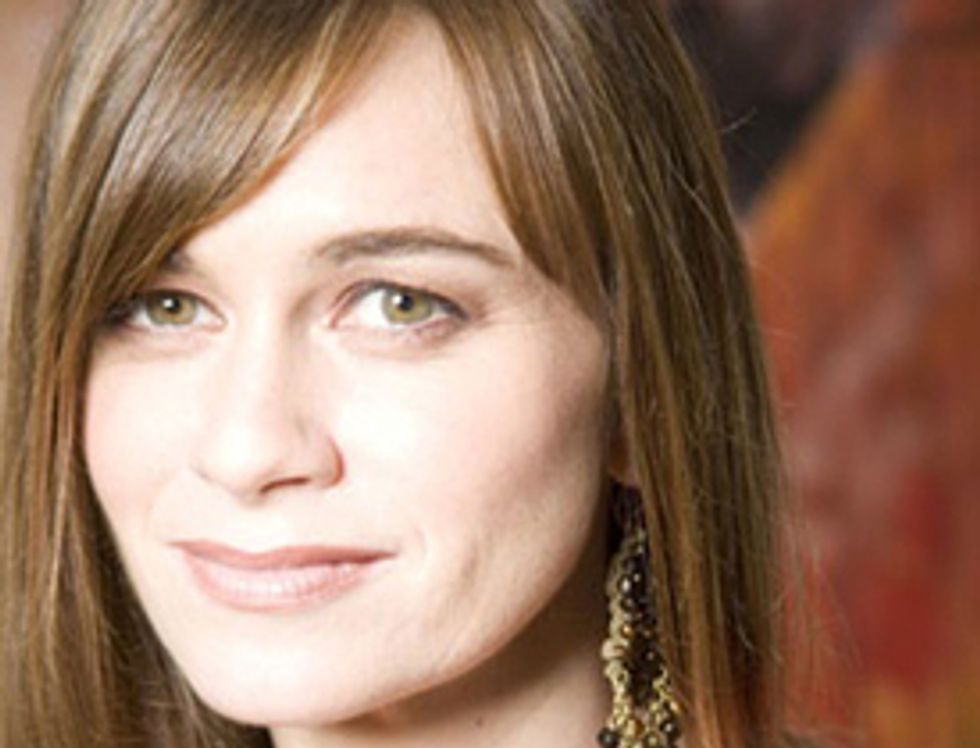 ---
Kate Roberts is using pop-savvy marketing acumen to sell the idea of safe sex. And it's working. As the head of
YouthAIDS
(a
Choose GOOD
partner organization), she's disseminating an educational message of healthy living to about a sixth of the world's population-all by making sexual health seem as attractive as the act itself.
How do you explain YouthAIDS to people who don't know about it?
It is a global program in 70 countries around the world. What we do is educate (and protect) young people from the ages of 14-24 in order to curb the tide of the disease by using mass media, music, sports, and fashion. Pop culture can reach these kids with life-saving messages and products and services-such as testing centers, peer education programs, school programs. We basically find any way we can to reach the vulnerable with these messages.
So if someone subscribes and donates $20 to YouthAIDS, what does that money do?
It basically costs us $10 to educate a young person for an entire year and keep them free of HIV. So for $20, you can save two lives. It's as simple as that.
How is YouthAIDS different from other AIDS-related nonprofits?
We don't like to beg for money. We tend to take a real commercial approach and work together with large corporations or individuals to develop campaigns. I call it the Robin Hood method, where we work with the West to feed the poor. We develop these campaigns, some of which you might have seen.
Which of those do you consider successful?
We did a big campaign with Aldo Shoes called
See No Evil
: billboards and magazine articles with celebrities with tape over their mouths, you know,
See No Evil, Hear No Evil, Speak No Evil
. Aldo was interested in doing good and increasing their shoe sales. As far as we were concerned, we wanted them to sell more shoes so we could raise more money for the programs. So we developed this campaign where they made a dog-tag and we called it an empowerment tag. It sold for $5 in all of their stores and all of the money went to YouthAIDS. Our message for that campaign was, "You buy two tags and you save a life." So you buy one for yourself and one as a gift and it's the gift that gives twice. So that is also a measure of our success ($3 million in its first year), but we could see the hits on the website. The campaign developed 1.5 billion media editorial impressions. So we know that one sixth of the world saw the it. You might have seen Rianna recently in the H&M campaign-we received the proceeds of that. It's fashion against AIDS. Again we want to tap into pop culture to reach the world, whether it be kids in the West who don't believe they are at risk (a lot of complacency has set in in America, people think AIDS gone away). We were able to tap into that society that thinks they're not at risk anymore and at the same time raise money for the programs. So it was a really great way of to use the fashion industry to give back.
What do people need to learn about AIDS?
We want to send the message that this not just an African disease. It's not just a black disease. It's not just a gay disease. It's a world disease and it's a heterosexual disease.
What's the toughest part of your job?
Being an activist, you're a constant role model for people. I find it a challenge. But I also find it very rewarding. I would say that the bigger challenge is constatntly finding new creative ways to put these issues on the map. But at the same time it's exciting. I'm all about finding new champions.
What's your biggest reward?
Converting somebody into a champion. One thing I've learned about this world is this: The world is ruled by champions, and there's only a few of them. But if you can identify them and give them the information and the knowledge they need, they can carry your torch. But, you can't do it alone.
Finish this sentence: YouthAIDS would completely fall apart without..
…our partners and friends.
What's your definition of good?
I define good with three words: kindness, tolerance, and giving of yourself. Well, it's kindness, tolerance, and giving, but then, "of yourself" is really the key because it all comes from that.
We profiled Kate Roberts in the Portraits section of GOOD 012.