Articles
GOOD Q&A: Kelly Cox
Kelly Cox, an integrated marketing specialist for the NRDC, knows that environmental progress can't happen without strong legislation.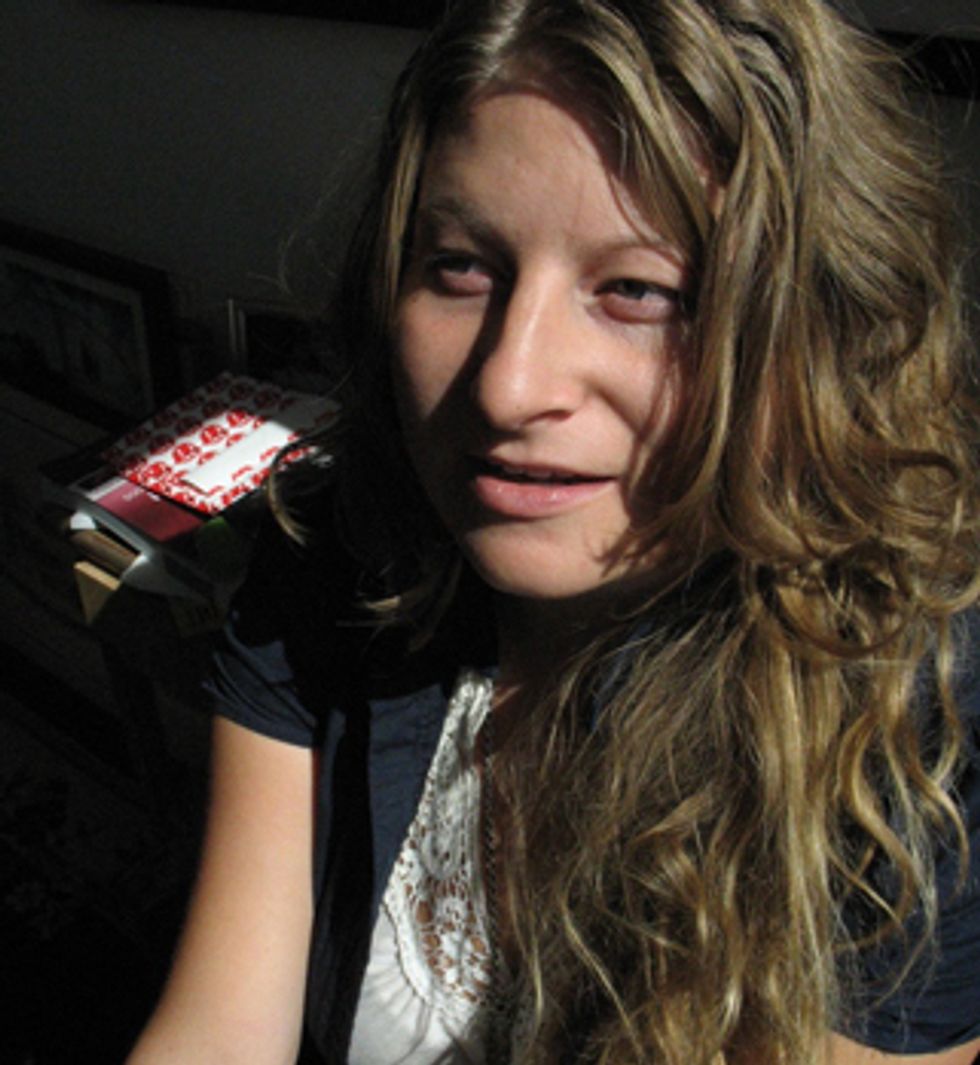 ---
Kelly Cox is an integrated marketing specialist for the
Natural Resources Defense Council
. Here, she offers her thoughts on the NRDC, the necessity of sound policy, and what inspires her to go to work each day.
What does a $20 donation do for the NRDC?
With a $20 GOOD subscription, you're adding your voice, in a sense, to our 1.2 million members and online activists. When we go to court, we go to court for you. It only increases our power. By joining the NRDC circle, you are helping to increase our strength in Congress to get better laws and policies made for our country.
What does the NRDC do in human terms?
NRDC is comprised of lawyers and scientists, and we sue the government and corporations for having bad environmental practices. We opened an office in Beijing this past year, not only to work with the government to get some sound laws instituted to protect the natural environment and people's public health, but also to help the government listen to its people to hear from them about what it is that they need done-like cleaner air and cleaner water and basic human rights.
How did you get involved?
Personally, I've always been an activist. My whole mantra is about just being responsible. So I don't look at the environmental movement as "you're either green or you're out." It's more about self-awareness, being responsible, and picking up after yourself. Before I stared at the NRDC, I ran my friend Angela's nonprofit called Collage, which was about making sustainability cool and acceptable to a mainstream market. We put the organization on hold-it was a small 501c3-and came to NRDC two and a half years ago with a specific mandate to engage new audiences with environmental work. This was before
An Inconvenient Truth
and before the green buzz had really come about.
How did your childhood contribute to where you are today?
I grew up in Missouri, in a tiny town of about 200 people. I grew up in nature, and I don't think I appreciated it so much while I was there. As I came to New York, where I've lived for seven or eight years now, I started to miss the clean farm air of Missouri. I really was a fan of NRDC before I'd ever worked there. You know, it's great that everybody's out there saying "Go Green, unplug your cell-phone charger," and we need to make smart decisions everyday about how we interact with the world around us. On the other hand, we need better laws. We need better regulations on manufacturers. We need cities to enact recycling. You have to have the legal arm of it. It won't succeed without it and NRDC is the kind of group that gets things done.
What is the hardest part of your job?
It's all difficult. It can all be rewarding. Right now it's difficult from a communications perspective to cut through the green clutter. I always came from the perspective that if we're not engaging a mass culture, we'll fail. I think one thing that's been really bad for the green movement is that, if a fashion company has a green line, it's the predictable hemp, earth toned, very hippy. We can't be separating the green movement from our own daily aesthetic. It has to be implemented naturally or we're not going to get anywhere.
What's the most rewarding experience you've had with NRDC?
New Orleans comes to mind. The EPA refused to clean the soil there because they claimed that the pollution had already been there. So I went down there with our scientists to just document soil testing, talk to local communities, and see what was happening. It was just rewarding to see citizens really fighting for a healthy environment to live in and see these neighborhoods that their families have lived in for centuries.
What historical figure most inspires you in your working life?
My favorite historical figure is Teddy Roosevelt. He's badass. He's just a man who lived by his own agenda and got things done. He was very controversial-he was an avid hunter but at the same time a very passionate conservationist. I think it takes different points of view to create laws and policies. As a 501c3 we can't support one candidate over another. But, having the Bush Administration for the last eight years, it's just so pathetic how we've chosen to lead ourselves. The economy is going down the drain, New Orleans isn't cleaned up, the green movement is still way too white, and we need leaders. And I think that instead of looking at historical figures or people in power to be our leaders, we need to be leaders ourselves. I think Teddy Roosevelt was a great example of that. He made bad decisions too but at least he stood for something and fought for what he believed in.
What's your definition of GOOD?
Self-awareness and self-respect are good.