Articles
Grumpy the Clown: Brazil's Newest Elected Official
The candidate may be illiterate and campaigned on a platform of "It can't get any worse." His campaign commercials are astounding.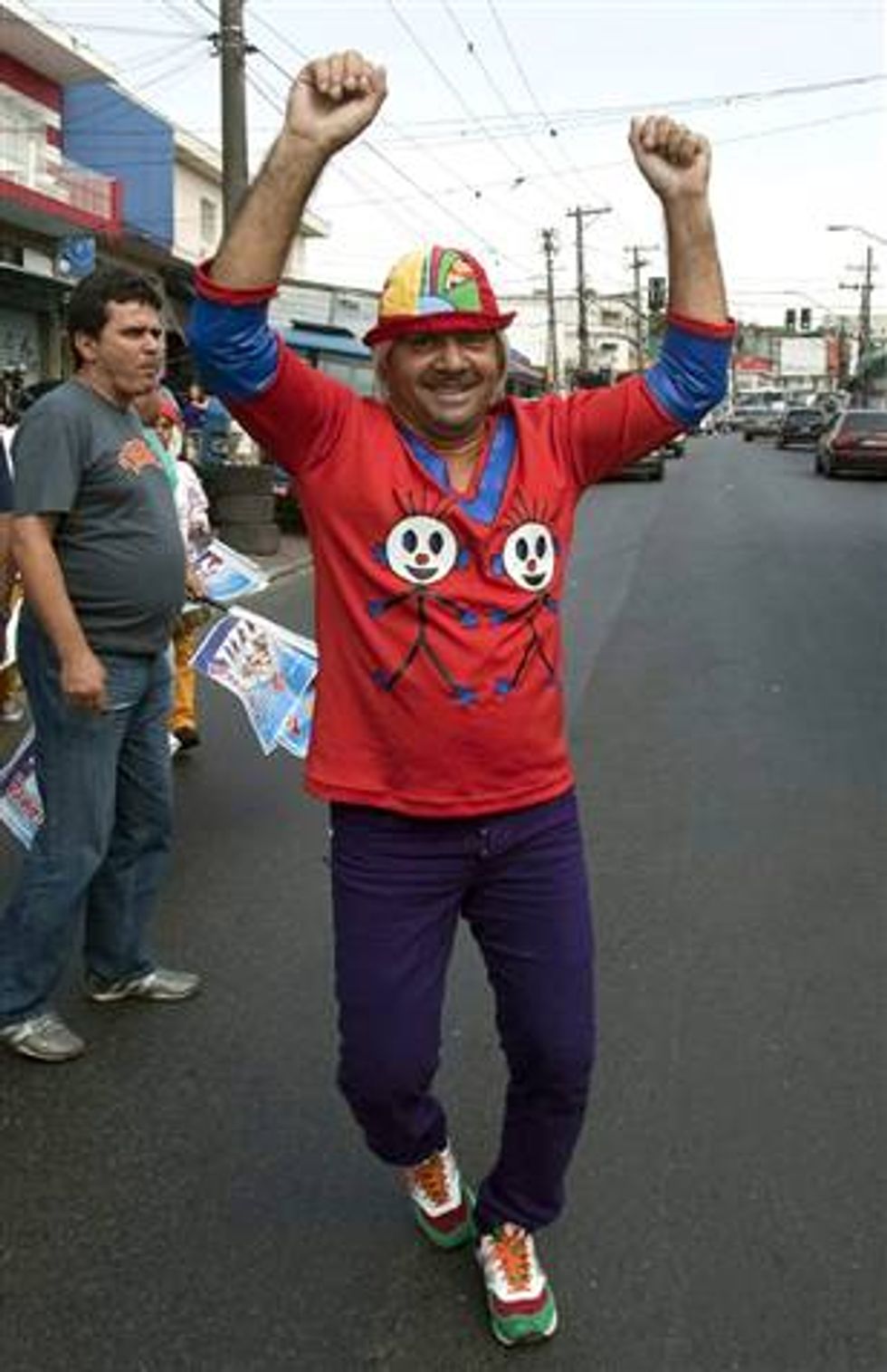 ---
Brazil's recent presidential election is still undecided, but at least one new member of their legislature is making waves. Meet
Tiririca the Clown
, a TV personality who
may be illiterate
and who received the the most votes of any congressional candidate (1.3 million total).
His campaign slogan was "It can't get any worse" and he promised, if elected, to find out what an elected official actually does. In this way, he is part of a new breed of celebrities-turned-politicians who, rather than trying to prove their bona fides like Arnold Schwarzenegger, make it a point to be skeptical and amusing about the absurdities of governance. See also: Reykjavik's new mayor, who wouldn't work with elected officials who hadn't watched The Wire.
Check out his campaign commercials, which are quite watchable and rib-tickling even if you don't speak Portuguese:
[youtube]http://www.youtube.com/watch?v=HK4p35wYgXI&feature=player_embedded
Photo by Sebastiao Moreira / EPA file