Articles
Hawaii Is Becoming a Clean Energy Paradise
The very wonders that attract tourists to Hawaii—ample sunshine, big waves, and volcanoes—also make it an ideal spot to generate renewable energy.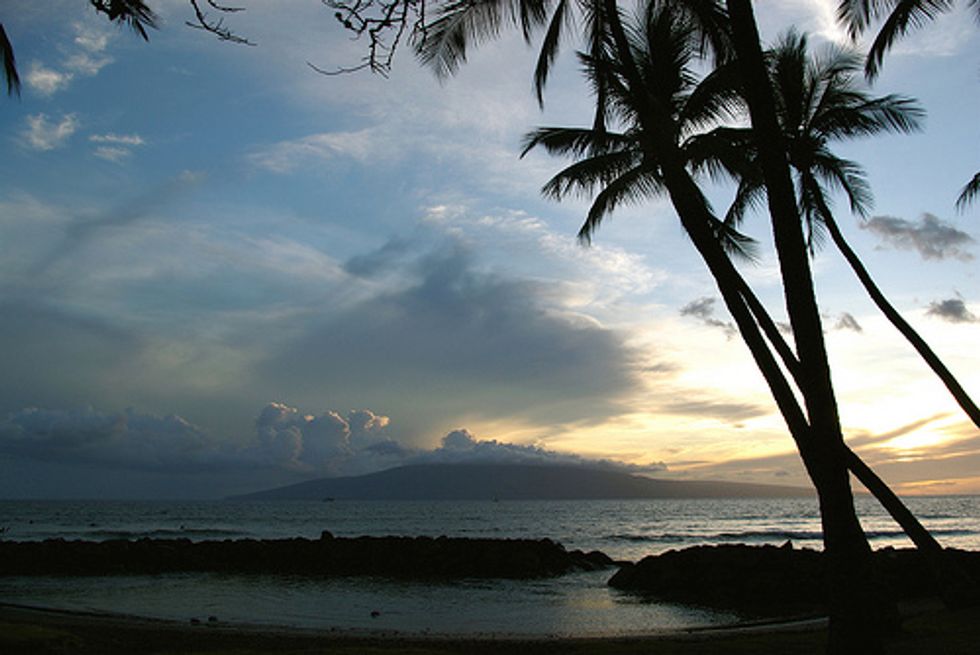 Hawaii gets
90 percent
of its energy from petroleum, which makes it "the most fossil fuel dependent state in the nation," according to the
Hawaii Clean Energy Initiative
. But if all goes as planned, Hawaii could become a clean energy paradise in the next few decades. The very wonders that attract tourists to Hawaii—ample sunshine, big waves, and volcanoes—also make it an ideal spot to generate renewable energy, and the state has one of the country's most ambitious plans to get off fossil fuels.
By 2030, Hawaii aims to source 40 percent of its power from solar, wind, geothermal, and wave energy—and for efficiency improvements to cut power needs by 30 percent. The state is looking to promote electric vehicles, build utility-scale wind projects, and experiment with smart-grid technologies. If the federal government scales back its support for wind and solar, state policies like these will need to step in to keep driving renewable energy development.
---
Like the country as a whole, Hawaii's shift to renewable energy depends heavily on wind. Strong trade winds sweep the islands with remarkable consistency—about 50 percent of the time. The largest renewable energy project that's going up on Hawaii is the Big Wind project, which will plant turbines on a couple of smaller islands and transmit it to the more populous Oahu by undersea cable. (After local opposition to the wind farms, the state also opened the possibility this fall that half of the wind project's proposed capacity could come from solar or geothermal sources.)
But the state is also looking a more diverse group of resources. Hawaii is becoming a center of development for wave-to-energy technology, which is creeping toward commercialization. To complement large scale solar projects, the state's legislature passed a law in 2008 requiring new homes to install solar water heaters. On the Big Island, 20 percent of the energy already comes from geothermal energy, and the state is exploring geothermal expansion. Governor Neil Abercrombie announced last month that Hawaii will partner with a Japanese university to install smart-grid technology that will help smooth the integration of less-reliable renewable energy into the electricity system. And the state government is running a "lead by example" program, which means Hawaii's schools are going solar and its state buildings are being retrofitted. The state is already second in the country in solar installed per capita.
Hawaii started down this path in 2008, when gas prices hit record highs in a state that already pays through the nose for its fossil fuel. Because every gallon of oil has to be shipped there, it's easier for state leaders and for consumers to see that renewable energy is worth the up-front investment. With the price of oil steadily increasing, sooner or later more states will experience the same shock Hawaii did—unless they follow its example now and commit to developing renewable resources.
Photo via (cc) Flickr user belindah