Articles
Help the Sunlight Foundation Identify All These Lobbyists
The Sunlight Foundation turned the cameras around to take pictures of all the power brokers who show up to Senate hearings. Recognize anyone?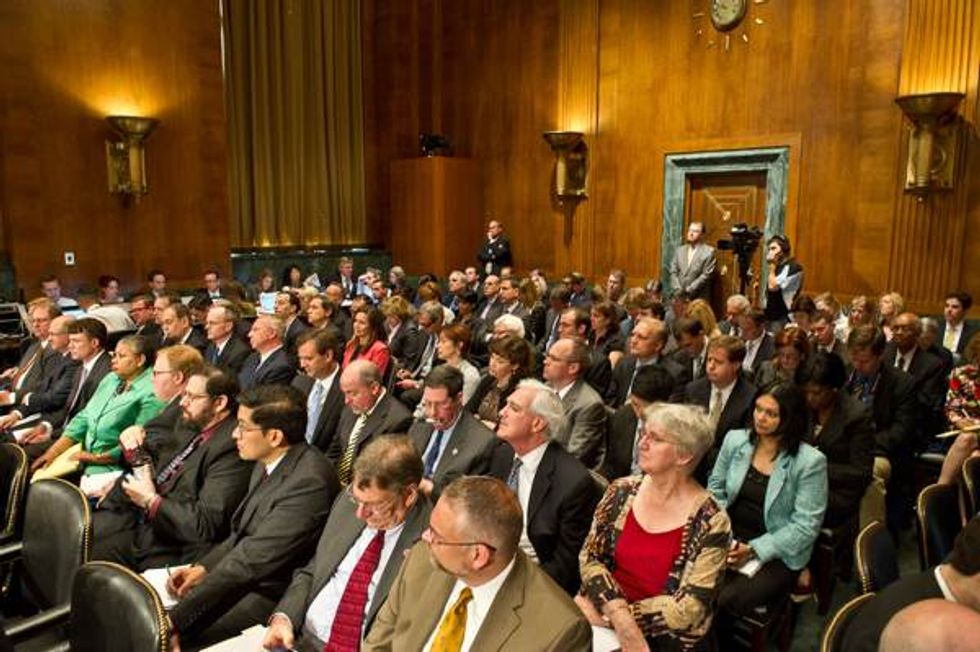 Do you have a phone? If so, you may be interested in the news that AT&T wants to acquire T-Mobile for $39 billion in cash and stock. If the merger goes through, we'll be down to three national phone companies: AT&T, Verizon and Sprint. That means less competition and, as Om Malik recently wrote, "net-net, U.S. consumers are going to lose."
---
The Senate Judiciary Committee's Antitrust Subcommittee is one of the governmental bodies that decides whether a merger like this can happen. They recently met for a hearing to discuss it. And guess who showed up? Lobbyists.
The Sunlight Foundation, in cooperation with the National Journal, decided to turn the cameras around to take a picture of the people in the audience. Their hope is that "you can help us identify D.C.'s power brokers and assorted lobbyists who have an interest in influencing the Senate's view on the proposed merger."
We had a look through the pictures and nope, the GOOD staff doesn't recognize anyone there. Odds are, you probably won't either. But it will be interesting to see if the collective hive mind can, so spread the word. Given the influence of corporate donations in politics, these behind-the-scenes players are almost as important as the Senators, and we should know who they are.