Articles
Here's How to Avoid Roses That Support Violent Labor Abuses This Valentine's Day
Here's how to make sure your significant others' Valentine's Day roses didn't go toward labor abuses on flower farms in the third world.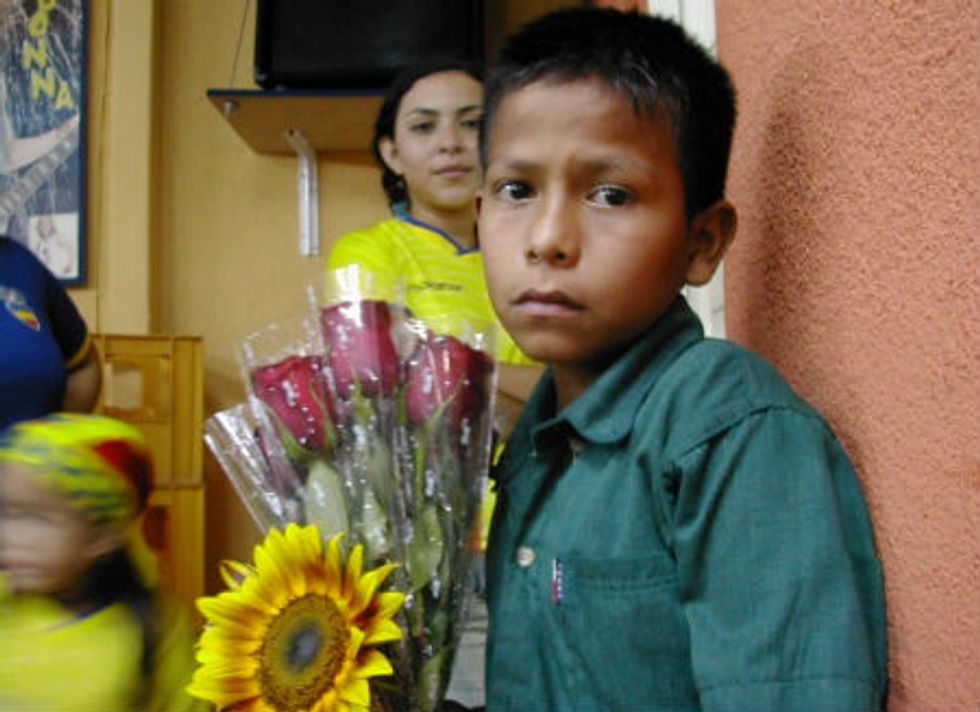 Valentine's Day is coming up, and that means a spike in American flower sales. Unfortunately, despite their romantic connotations, a lot of flowers sold in America have ugly, cruel, and, occasionally, violent origins.
In Ecuador and Colombia, for instance, which furnish a large bulk of America's flowers, many flower farm workers—most of them female—are subjected to sexual harassment, poor wages, and unsafe working conditions. One worker interviewed for a Frontline documentary about flower abuses said her employers used to fumigate greenhouses while she and her colleagues were still inside. They also refused to pay her when she became pregnant.
---
On Kenyan flower farms, workers have reported being forced to work 12-hour days for less than a dollar in wages. Others say they've been raped while on their dangerous, dark routes to work at five in the morning.
What makes these abuses particularly upsetting is that they needn't exist. There are many fair-trade flower producers in business around the world, and they're creating sustainable flowers while offering workers competitive wages, daycare programs, and safety. The problem is getting major flower distributors to sell them.
Currently, 1-800-Flowers offers not a single fair-trade stem, nor will the company tell activists where its wares originate. And a search of FTD's website also returns nothing fair-trade certified.
This Valentine's Day, if you want to make sure your token of affection doesn't also support violence against women in the third world, try getting roses from one of these companies, which stamp all their flowers with the "fair-trade certified" seal: One World Flowers, World Flowers, Inbloom Group
Help spread the love.
Update: Responding to the demands of socially conscious consumers, 1-800-Flowers and FTD both now carry free-trade stems. You still have time to order some for for Mother's Day.
photo (cc) via Flickr user Andrea Guerra