Articles
How Cate Blanchett Created One of the World's Greenest Arts Organizations
The Sydney Theater Company is almost finished with an ambitious environmental project.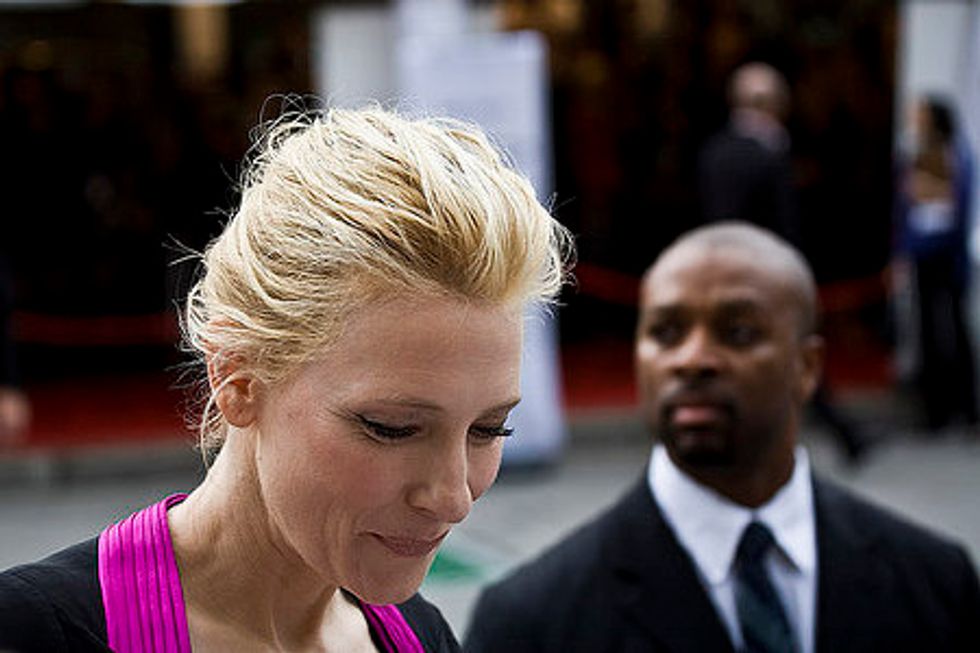 Last week, actress Cate Blanchett and her husband, playwright Andrew Upton,
unveiled the rainwater harvesting system
at the Sydney Theater Company, where they serve, jointly, as artistic directors. The rainwater harvesting system is one of the last major pieces of the company's
Greening the Wharf
project, an initiative to cut waste, water use, and carbon emissions to make the theater a global leader in sustainability.
Under Blanchett and Upton's leadership, the theater company has been working towards these sustainability goals for more than three years, showing how much time, planning, and money it can take to build sustainability into an organization. The project also shows how much a celebrity name can help achieve ambitious goals: the $5 million total price tag was funded through many private donations, as well as government grants.
---
The drive to make the theater as eco-friendly as possible came from a vision of arts driving innovation. "One of the key roles of theater and the arts more broadly is to stimulate social change by bringing vision to action through forum, experimentation and debate," Blanchett told an audience at the theater in 2010, just after the company had 1,906 solar panels installed on its roof. "We feel that this is the very area where science and the arts are intimately connected: innovation, experimentation, and the embodiment of imagination."
The project began with an energy and water assessment, and even though the rainwater harvesting system only fell into place this year, new bathroom fixtures installed in 2009 were designed to work with the planned system. Collected rainwater is stored under the pier on which the theater sits. It flows into showers and toilets and goes to other non-potable uses for the theater as well as the arts organization located on the same pier. In addition to installing solar panels, the company invested in less dramatic green tweaks, like new lighting and an upgrade to its building management system, which controls functions like heating and cooling. The solar panels and increased efficiency work combined to cover 70 percent of the building's initial energy use, the company says.
While many companies are willing to "green" their buildings, fewer work to decrease the environmental impact of their core businesses. But the Sydney Theater Company has looked for ways to decrease the impact of its theater productions through a green design program. Some of these initiatives apply to specific productions: one set was built from recycled wood, and when another production required that 2,000 liters of water rain onto the stage with each performance, the company developed a catchment that filtered and recycled the water throughout the play's run. Everything left over at the end watered Sydney's city parks. The company also invested in energy-efficient stage lighting technology and put wattage caps on each production.
photo via (cc) Flickr user natalie.cham