Articles
Our most requested drink by far has been horchata boba. How the best businesses mix cultural touchstones in provocative and thought-provoking ways.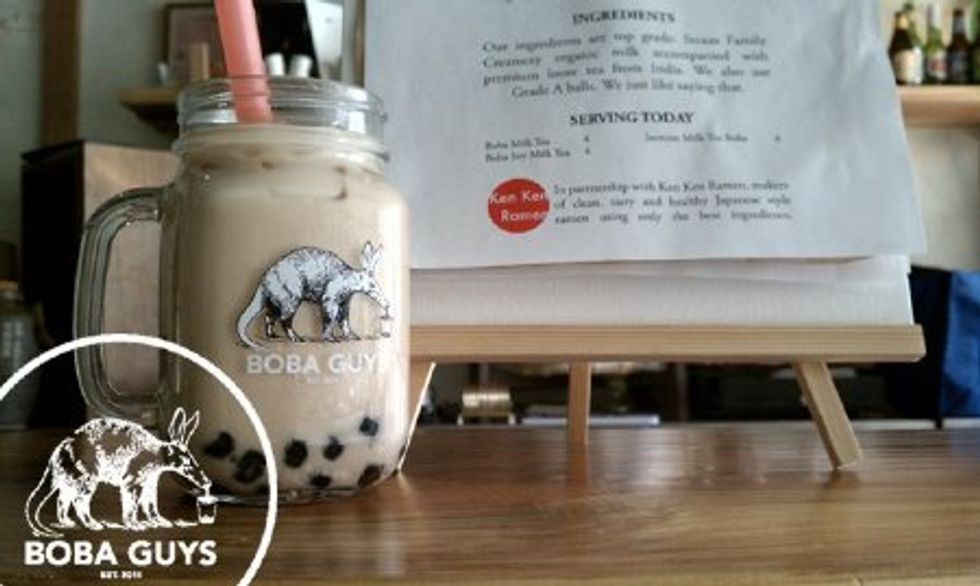 Happy New Year! 2011 was a special year for us, from our soft launches in October to our official opening in November. The support has been nothing short of incredible. As we head into 2012, we hope to continue the momentum and bring more of your feedback into our business.
---
To build on our 2011 theme of transparency, today we wanted to share our thoughts on collaboration, our theme for 2012.
Our most requested drink by far has been horchata boba, a limited-run drink we introduced last year. The idea of combining horchata, a popular rice milk drink in Latin America, with boba came to us when we were listing businesses that we admired. Businesses like Momofuku in New York or the Korean taco trucks in Southern California all seemed to stay true to their core competency while branching out to mix cultural touchstones in provocative and thought-provoking ways.
In our conversations about the brand, we had always envisioned a world of collabos and mashups, the zeitgeist of this millennium. Even though we are boba purists at heart (there isn't anything more refreshing than a good cup of fresh milk tea) businesses—especially in the food sector—are approaching a tipping point in which different cuisines blend into a magical puree.
However, it was still hard to distinguish the good ideas from the bad ones. After all, the combinations are endless. Mango lassi boba? Boba cocktails? Coconut water boba? Where do we begin?
We think that is where most entrepreneurs, include us, struggle. In a world of infinite possibilities, how do you decide? To help us think about it, we found analogs.
The first analog comes from the entertainment industry. Although collaborations, mashups, and crossover artists have existed for decades, we've seen a more intentional effort from artists to share their fan bases—it has never been easier to bring together followers of different artists together than with Twitter, Tumblr, YouTube, and Facebook. The best examples are from YouTube, where our favorite artists appear in each other's videos. These new tools make everyone a little like Carlos Santana.
A similar phenomenon occurs in the fashion world. Bin, the fashion guru of Boba Guys, often uses examples from fashion to describe future drinks. Unfortunately, Andrew has no clue what he is talking about, so Bin has to break it down into layman's terms: "It's like having J.Crew meet Nike."
Finding the right collaboration or mashup is a blend of art and science. The artistic aspect of beverage design simply comes down to taste. Horchata came out of our natural inclination toward sweet, milk-like drinks with boba and our love for the San Francisco Mission District. The hit of cinnamon was the wild card, so we went back to our good ole trial-and-error method. We went to a local taquería and bought some horchata to mix with our boba. After a few trials, we knew a horchata derivative would work, so we went to the "lab" and polished it off with a few additional ingredients to give the drink more body, creating our base recipe to reverse-engineer into production. It's a bit like Willie Nelson and Norah Jones practicing in the studio to see if their styles fit together.
The scientific part of collaborations or mashups is a form of segmentation analysis, giving the drink a reality check. We avoid making it overly complicated, but we are very cognizant about how customer segments overlap. For example, what percent of people who currently drink our boba are also familiar with horchata? Is the person drinking mango lassi willing to try it with boba? Are we making a drink that caters to only small segment of people? Naturally, these questions all come after finding a formula that actually tastes good!
In the drink world, we believe that collaborations and mashups as a growth vehicle are inevitable, whether it be introducing new flavor combinations or business partnerships. It is a fantastic way for some (not all) businesses to evolve and change people's perceptions about a specific product, genre, or cuisine. It still requires businesses to focus on their core competency. The DNA of a business, musical artist, or designer should not change. For us, it is making kick-ass boba milk tea with the occasional wild card.
The Boba Guys share their adventures in food enterprise every Monday.