Articles
How To: 5 Ways to Help Functionally Illiterate Adults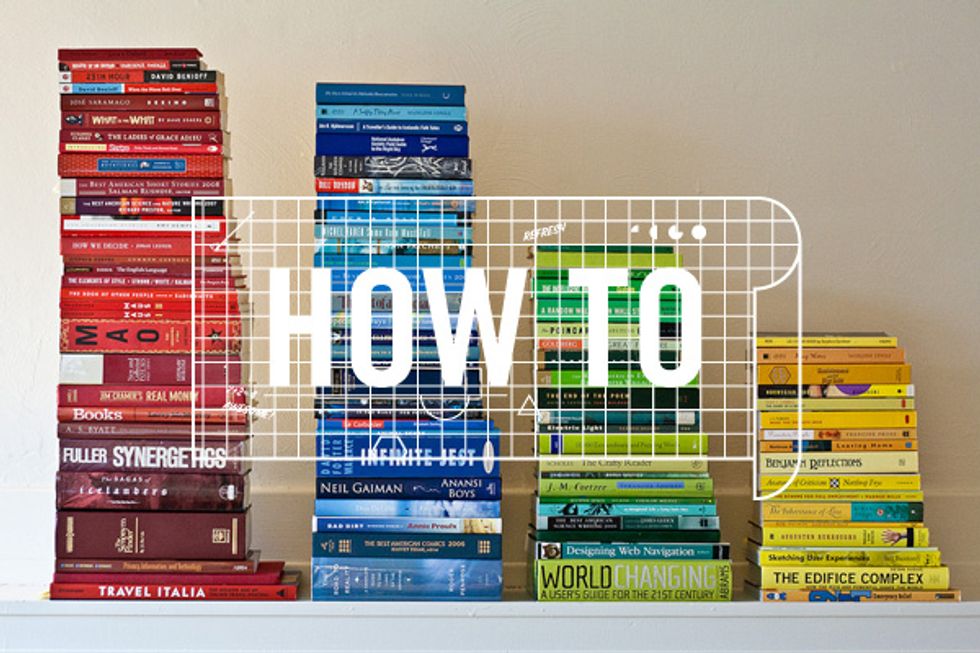 American Idol superstar Fantasia Barrino
shocked the nation back in 2005 when she revealed that despite winning the popular singing competition, she was
functionally illiterate
. Unfortunately, Fantasia's illiteracy isn't an anomaly. America is home to more than 30 million adults without the basic literacy skills to read a newspaper, understand medical documents, or fill out a job application. With numbers like those, chances are you know someone who's functionally illiterate. If you're looking for ways to help, Becky O'Dell, the Executive Director of
Community Literacy Centers
, an Oklahoma City, Oklahoma, nonprofit that helps over 1,000 functionally illiterate adults every year, shared her top tips for helping your neighbors gain the literacy skills they need to be successful, productive members of society.
1) Research the nonprofit sector. O'Dell says a good first step is searching out the existing service agencies or nonprofits in your community. Even at a time when nonprofits face diminishing budgets, they're still out there willing to help community members. If you're having a tough time finding a local organization, make a phone call to a national organization like the National Coalition for Literacy. "They're sure to know of a resource in your community," she says.
---
2) Visit your local library. Libraries might seem like the place to be after you already know how to read, but many of them offer free literacy classes, and if they don't, "Your local librarian's going to have connections to the organizations that do."
3) Volunteer. Volunteering at a literacy organization might not be the massive time commitment you think it is. O'Dell says that at CLC, volunteers attend eight hours of training and then work out their commitment from there. Also, the kind of volunteering you do can vary. Some organizations have volunteers who work one-on-one with a student, while others, like CLC, might have you serve as a tutor in a class.
4) Head to YouTube. If you want to work with someone you already have a relationship with one-on-one, O'Dell says do a search on YouTube for 'teaching adults to read.' "There are tons of ideas on there including lessons, techniques, and best practices that can get you started working with someone," she says.
5) Cheerlead. O'Dell says the average adult in her program comes in the door reading at around a second-grade level. "They're embarrassed about it and they think they're the only one that can't read." They already have low morale and talking about not being able to read might make them feel even more inadequate. Instead, O'Dell says to talk about skill-building opportunities instead of reading classes. "They respond better to that kind of language, and really, that's what they're doing."
Photo (cc) by Flickr user Patrick Gage
This post originally appeared on www.refresheverything.com, as part of GOOD's collaboration with the Pepsi Refresh Project, a catalyst for world-changing ideas. Find out more about the Refresh campaign, or submit your own idea today.