Articles
How to Get a $2 Chipotle Burrito (and Help Jamie Oliver Make Better Food)
It just involves a little creativity on Halloween...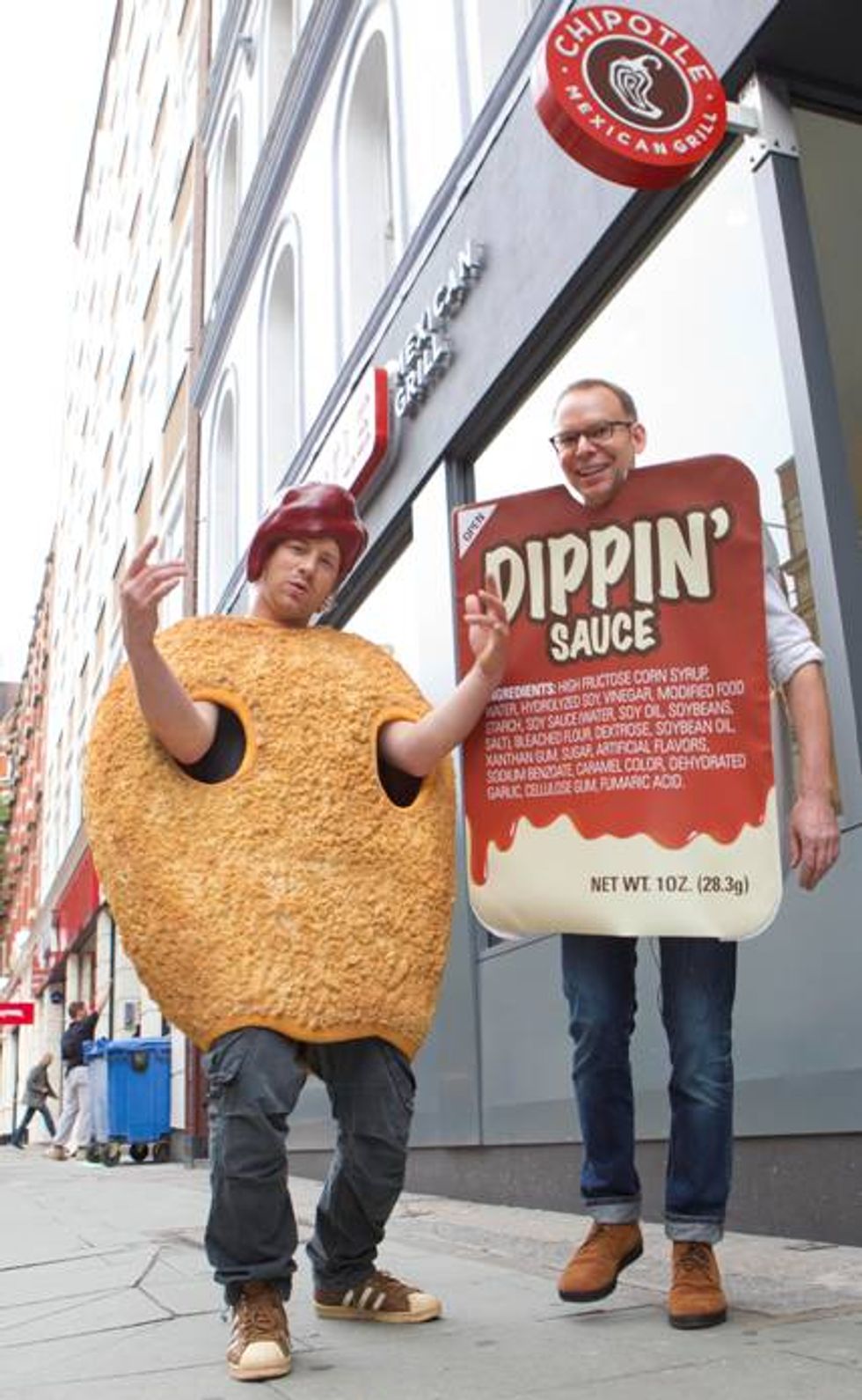 Want a $2 burrito from Chipotle? It's easy. On Halloween, dress up like processed food, go to Chipotle, and your burrito is available at the reduced rate. All the proceeds from these $2 burritos will go to to
Jamie Oliver's Food Revolution
(it's an organization, not just
a TV show
), up to $1 million. It's called, no joke, Boorito 2010: The Horrors of Processed Food.
At a loss for ideas? That's Oliver above dressed like a chicken nugget.
---
One piece of corporate fact checking: Chipotle is blasting that they will be giving $1 million to Oliver and his organization. That's not true. They'll be giving some vastly smaller amount of money away, because at $2 a burrito, that would mean 500,000 people will be showing up, costumed, at Chipotles around the country. That seems unlikely.