Articles
How Well Do You Know Your Neighbors?
In an age where online communities often get more attention than our real-life ones, what's the role of the neighborhood?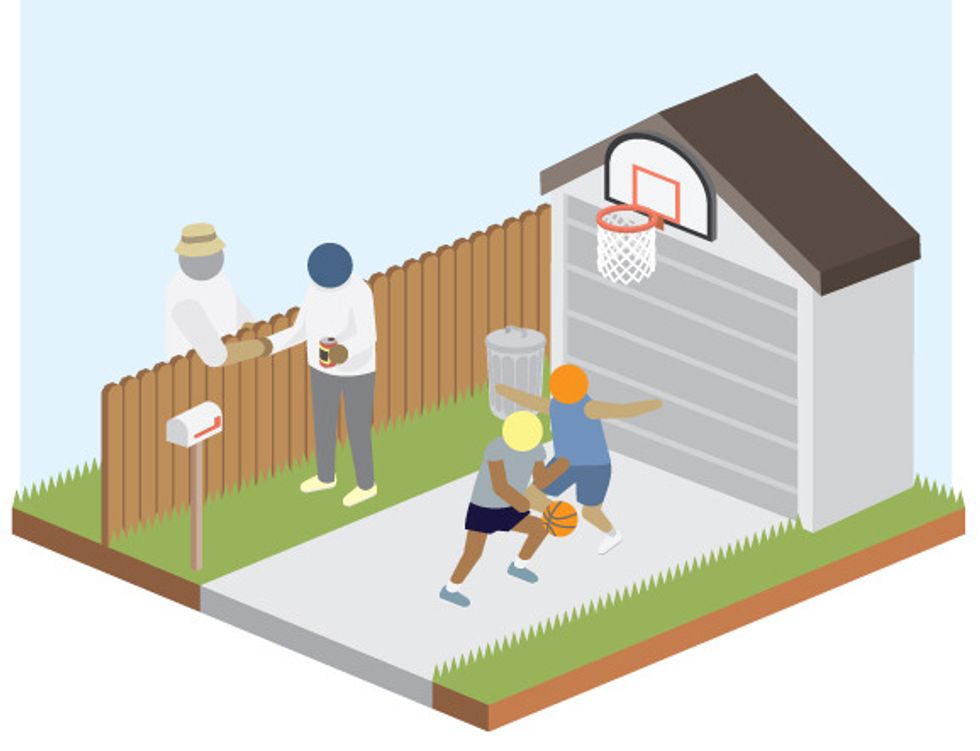 In an age when online communities often get more attention than our real-life ones, what's the role of the neighborhood? We ask the question after reading a fantastic essay for Zocalo Public Square written by Jennifer Ferro, the general manager for the Santa Monica-based public radio station KCRW. As Ferro describes the changing relationship with her own neighbors, she highlights issues that many of us are likely facing on our own blocks.
---
A decade ago Ferro moved to West Adams, a predominantly African-American community of century-old homes with deep, shady porches where her neighbors would sit as their children played together. They established an informal neighborhood watch and worked together to improve the streetscape. But as the real estate market imploded and forced out longtime residents, they lost their sense of community. Ironically, it was as the neighborhood became safer and more stable that the neighbors themselves became more disconnected.
Last month, writes Ferro, she was awakened by a person firing a shotgun outside her home. Incredibly, it was the same person who had shot and killed a young MTV employee a few days before as part of a series of robberies. And she realized her neighborhood had failed her:
That night, with my kids asleep, my husband out of town and my dogs quiet, I watched that shotgun and the man carrying it as he walked past all my neighbors' homes. I realized I couldn't warn them. I didn't have everyone's number anymore.

\n
Neighborhoods are an issue we feel strongly about; we devoted an entire issue of our quarterly magazine to them. Los Angeles, it has been said, suffers from a distinct lack of community. Our wide yards and long commutes put a distance between us and the people who live next door. But is this really true? What's your relationship with the people who live on your street? Has it changed over the last decade? We'd love to hear your reaction to Ferro's story and, perhaps, your ideas for what an ideal neighborhood should look like.
Live in Los Angeles?Sign up for our one-good-L.A.-thing-a-day email and become a member of GOOD LA. You can also follow GOOD LA on Facebook and Twitter.