Articles
60 Minutes' Hopeful Profile of D.C.'s SEED School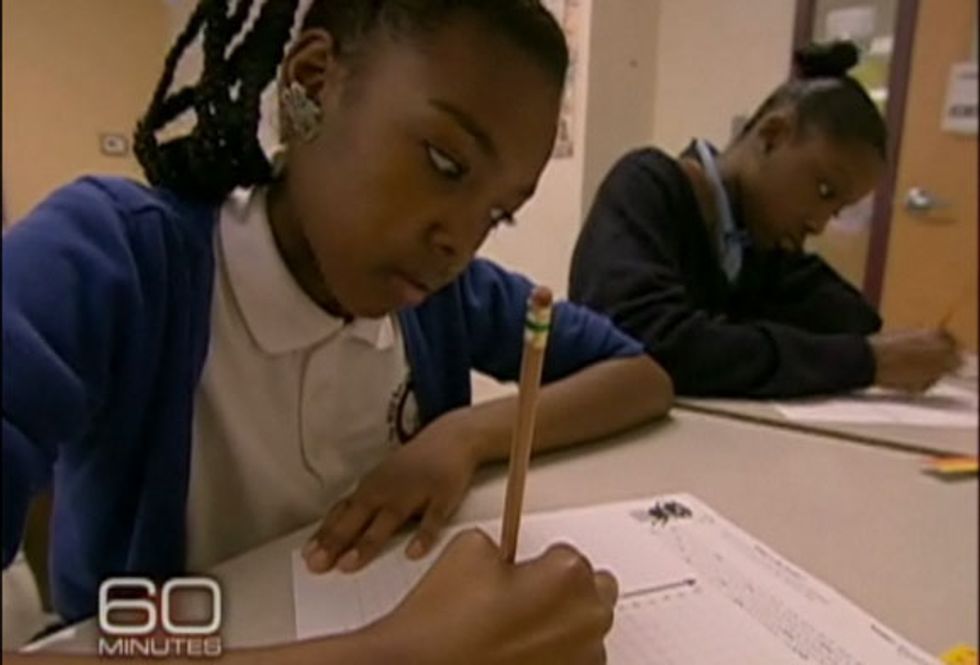 ---
Last night,
60 Minutes profiled the first "urban, public boarding school"
in the country: the
SEED School of Washington, D.C.
Like its previous trip to the Harlem Children's Zone, this tour of a well-established charter school serving a struggling community was sunny and full of hope.
In fact, even the choice of the reporter to cover the story imbued the SEED profile with hope.
60 Minutes
newcomer Byron Pitts—who was once an investigative reporter for the local ABC affiliate in Atlanta—
overcame being functionally illiterate at age 12
to become an Emmy-winning journalist. Likewise, SEED is known as a school that takes in kids who read well below their grade level (provided they win a lottery for a coveted spot) and work tirelessly to ensure they matriculate to college.
That's achieved through structured days that last from 6 a.m. to 10 p.m., include two periods of both math and English during middle school, and require 45 minutes a day of reading (in addition to any that is part of a student's homework). The payoff: More than 90 percent of its students go on to college, and SEED's 10th graders score 40 percent higher in reading and 34 percent higher in math on standardized tests relative to other minority students in the school's vicinity.
I don't want to tear down a school that is making a measurable difference in a corner of the country that's really in need of it. I do, however, wonder about some of the issues that weren't reported in the story. For instance, the double load of math and English in middle school—is that at all related to preparation for standardized tests? As in other charter schools, are standardized tests sometimes overemphasized because high scores on those exams effectively keep a school's doors open?
SEED is definitely improving outcomes for minority students relative to their peers, but is it making much of a dent in the achievement gap between its students and more affluent white and Asian kids? And, what of its graduates performance once they get to college? (I'll admit that it might be too early to tell on this last point.)
I'm just curious. Anyone out there have any idea about SEED's performance on those metrics?


Watch CBS News Videos Online