Articles
Idea: A CPR Crowdsourcing App That Could Save Your Life
A new iPhone app from a California fire department crowdsources help from citizens in events when CPR could help save a life. It's a great idea.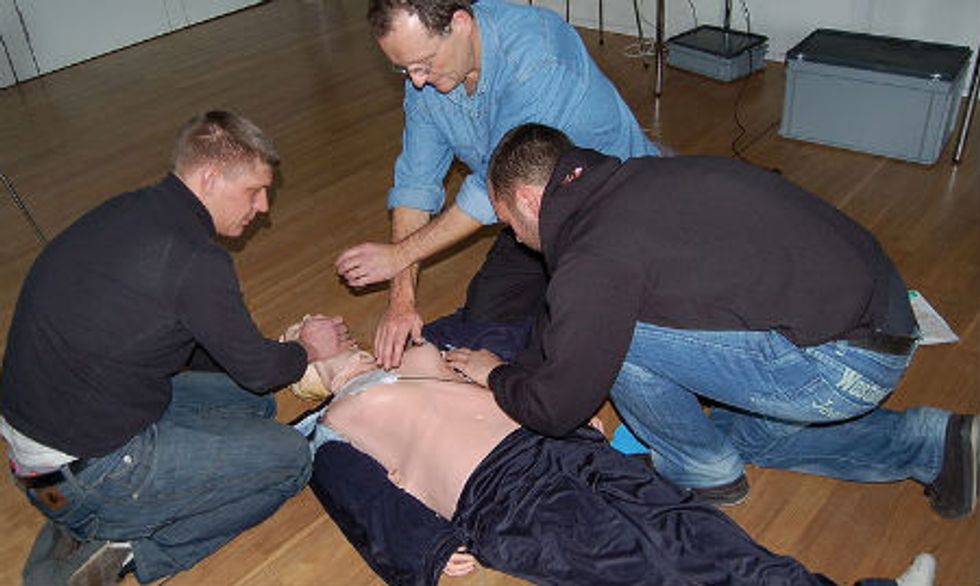 We've all heard the call, "Is there a doctor in the house?" before, but
a new iPhone app
takes that desperate plea to technologically advanced new heights.
A development of the San Ramon Valley Fire Department, the app is called simply "Fire Department," and its concept is as manageable as its title:
---
[Y]ou launch it, and it prompts you to ask if you've been trained in CPR and would be willing to help a stranger in the event of an emergency. If you accept this, then the application will take advantage of the iPhone's location monitoring to get a general sense of where you are (a new feature enabled with the most recent update allows this with a minimal amount of battery drain). Then, the next time a 911 dispatch center receives a call for an emergency that's occurring near you, you'll receive a push notification telling you that help is needed. The app will also tell if you if an automated external defibrillator (those electric paddles that can kickstart a heart) is nearby.

\n
As of now the app is only available for the San Ramon Valley, a wealthy, progressive region outside of San Francisco. But depending on how it works, it could be a notable step on the path toward a heavily crowdsourced future, in which the community is called upon to help just as often as municipal outfits and private organizations.
photo via Wikimedia Commons