Articles
In Santa Monica, Teens Tackle Environmental Causes with Creativity
For five years, Team Marine, a group of students at Santa Monica High, have been championing environmental causes in creative, attention-getting ways.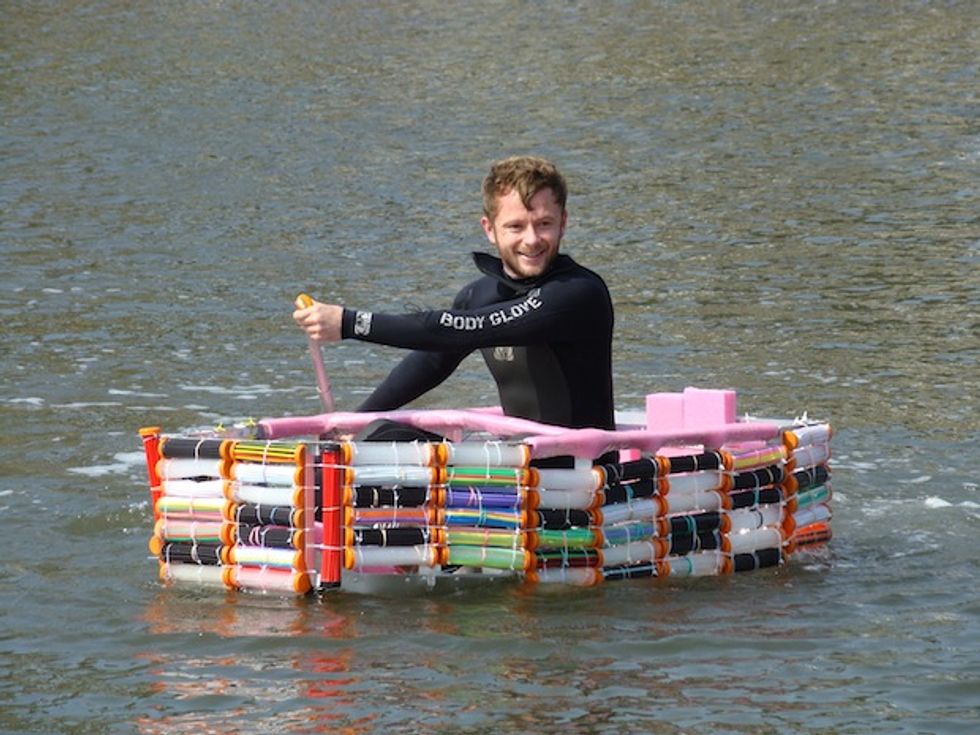 "When I say ban, you say plastic!" shouts a woman. "Ban! Plastic! Ban! Plastic!" A rally for environmental causes is not an unfamiliar sight in eco-sympathetic Santa Monica. But this bullhorn is in the hands of a young, energetic teenager, and with her, a troupe of equally passionate teens, some dressed in outrageous costumes made of plastic waste. For the past five years, Team Marine, a group of audacious juniors and seniors at Santa Monica High School coached by Benjamin Kay, have been rallying their neighbors around the global issues of climate change, plastic pollution, and ocean acidification. Along the way, they've proved to adults that teens care about far more than texting and video games.
---
"My students, I'm proud to say, have been redefining the bar of what high school students can do," says Kay, a science teacher. Not only do his students undertake winning environmental science projects, they follow through with action that's interactive—and fun. Team Marine conducts scientific research and publishes findings through press releases, multimedia, and video. The team has even lobbied at all levels of government: local, state and federal. This year, Team Marine has helped ban single-use plastic bags in Santa Monica (which goes into effect this September), recycled and sorted 20,000 drinking containers to raise money for water purifiers, and helped spearhead a vermi-composting and gardening program in the school.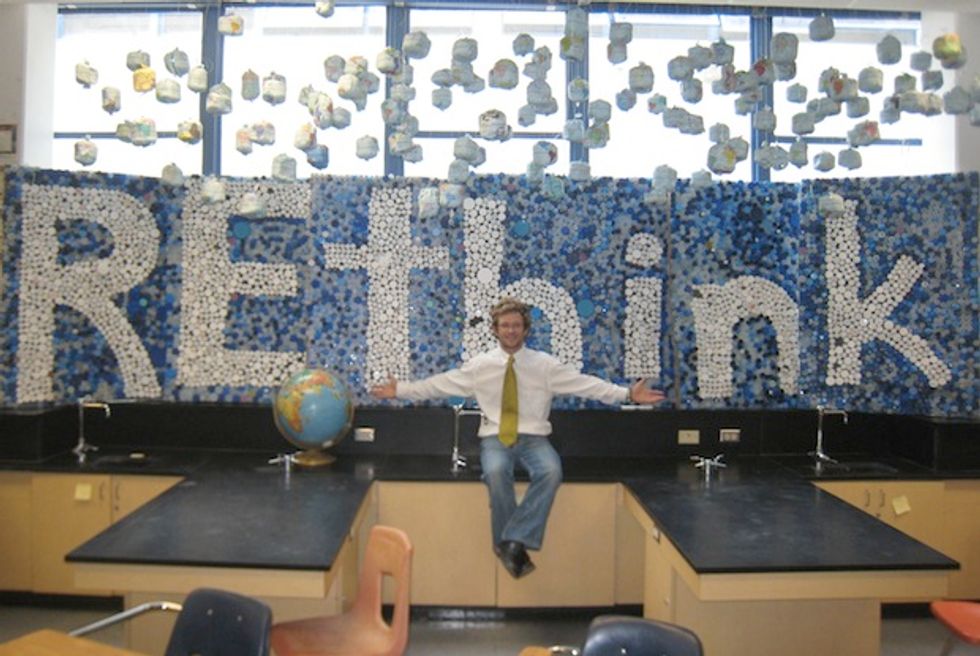 Team Marine isn't just a club, it's a way of life. Many of these teens have taken their causes home. Jessica Thorson is team captain and a graduating senior. Next year, she's off to the University of Oregon where she plans to major in Environmental Studies. With the help of her parents, she started a recycling program in her 15-unit apartment complex. She's also convinced many of her relatives to start using re-usable bottles and bags. Say Thorson, "This is happening. This is our world. It's going to go on whether we do something about it or ignore it. I'd rather make a change."
According to Kay, the secret to Team Marine's success is really the students' enthusiasm. "That inspires others and that attracts others to want to work with us," he says. "We're all about the cause." Volunteer to be a part of big Team Marine events by signing up for their listserv. Email Benjamin Kay bkay[at]smmusd[dot]org
Live in Los Angeles? Sign up for GOOD LA and we'll deposit exactly one good L.A. thing in your inbox each day. You can also follow GOOD LA on Facebook and Twitter.
Top photo: A boat made of plastic bottles by Holly Gray