Incredible Photo: What "Lucky to Be Alive" Looks Like in New Zealand
Though several dozen of their countrymen were not as lucky, these two New Zealanders are unscathed in the wake of a giant earthquake.
02.24.11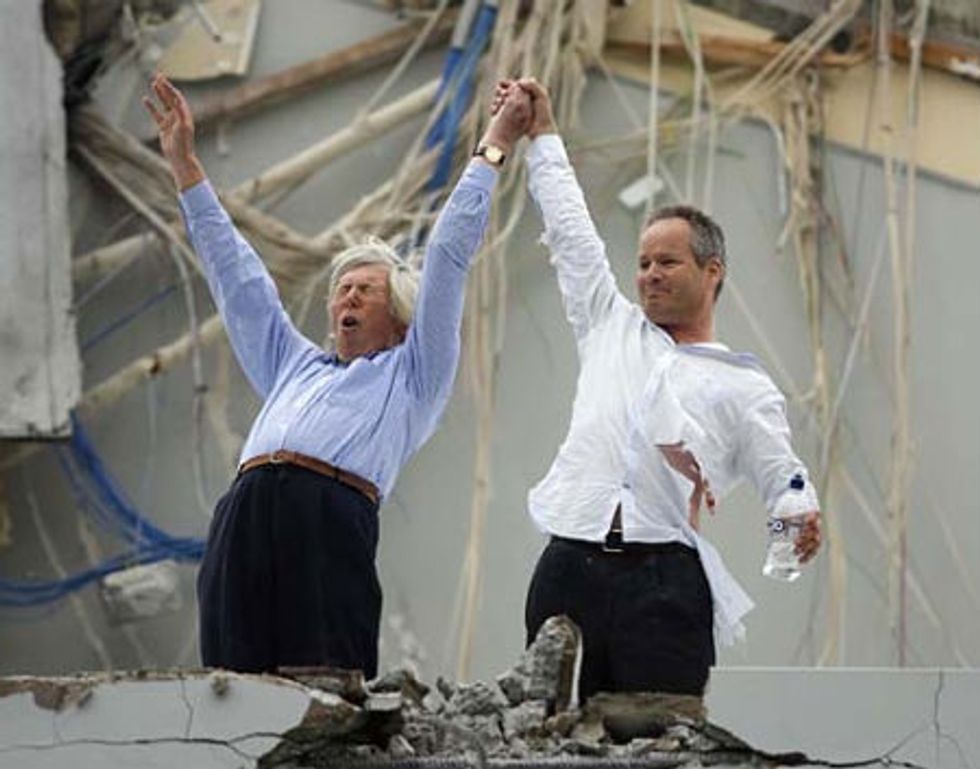 As the death toll rises after Tuesday's 6.3-magnitude earthquake in New Zealand—65 are currently feared killed—these two men emerged from the PGG-Wrightson building in Christchurch. They're a bit the worse for wear, but they're alive, and they couldn't be happier.
---
photo by John Kirk-Anderson via @3AW693

Articles