Articles
Infographic: Foursquare's 3,400 Percent Growth and Other Wild Stats
Foursquare created a year in review of check-ins, from top 3 train stations and wine bars, to the number of Wendys that are mayors of a Wendy's.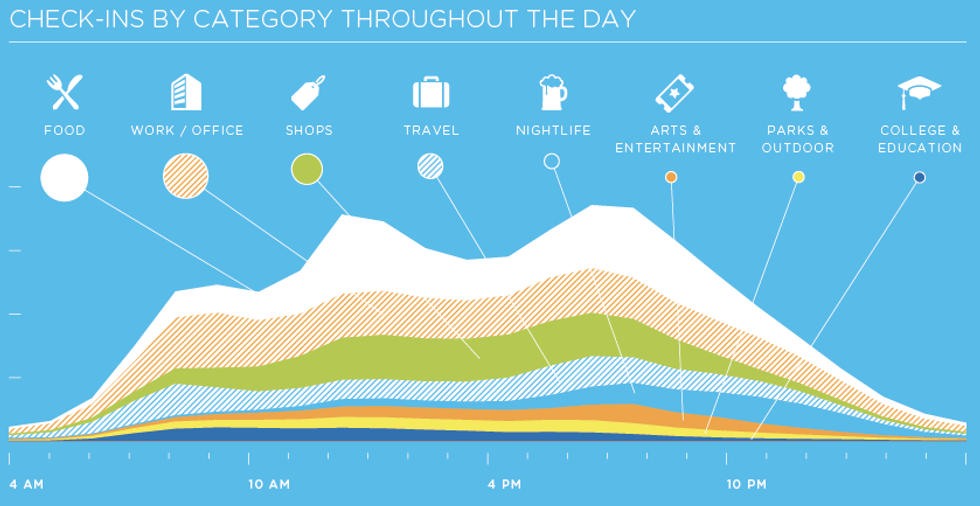 Foursquare had a break-out year in 2010. The location sharing game-style app grew 3,400 percent. And just last week it landed its six millionth user. Being the new media savvy folk that they are, Foursquare made an infographic to mark the occasion (a more concrete sign of success, perhaps, than the founders being asked to
pose in a Gap ad
).
The graphic below is a kind of year in review of check-in statistics. There has been a check-in in every country, even North Korea. The most check-ins for a single event happened at the Rally to Restore Sanity and/or Fear, more than 30,000 of them.

Business implications of 3,400 percent yearly user growth aside, what this infographic really shows is that Foursquare is amassing valuable social data that they can sell, like who is going to what movies and when, and useful general information, like that MLK day is a huge movie watching day, up there with July 4 and Christmas—at least for the tech savvy, early adopting Foursquare crowd.


---

If the type is too small in the image below you can see a full size version of the graphic
here
.