Articles
People are arguing whether this is a picture of Tom Hanks or Bill Murray
Can you tell?
Given the narrow beauty standards in Hollywood, there are a lot of actors and actresses that look look amazingly similar.

Heath Ledger and Joseph Gordon-Levitt look a lot alike…
---
What do you think?
SCROLL DOWN FOR THE ANSWER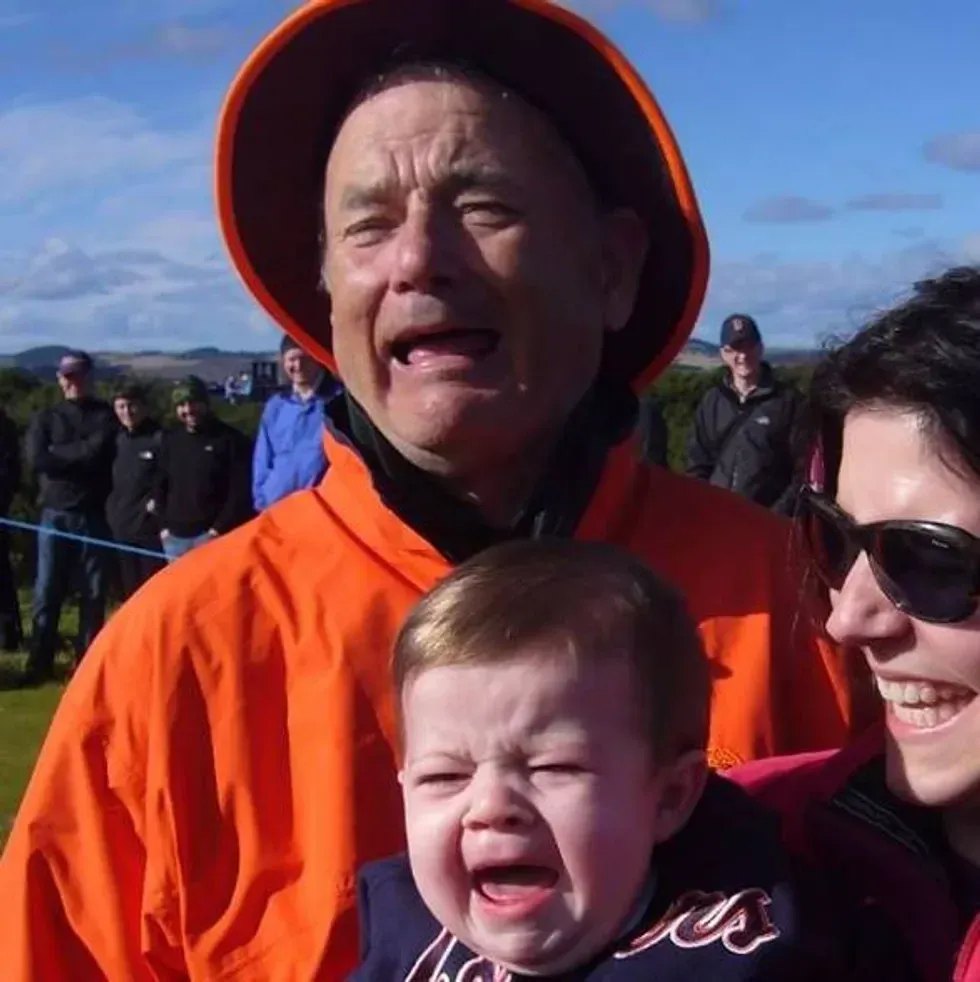 Can you tell who it is?
via Reasons My Son is Crying/Facebook
Heath Ledger and Joseph Gordon-Levitt look a lot alike…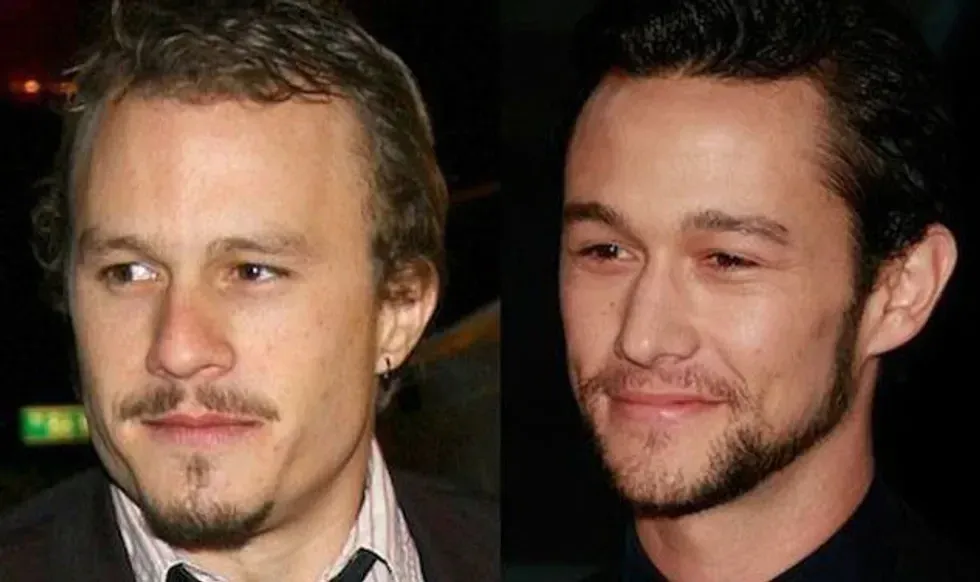 Heath Ledger (Left) and Joseph Gordon-Levitt (right)
Image via Allieisweird/Flickr.
As do Katy Perry and Zooey Deschanel…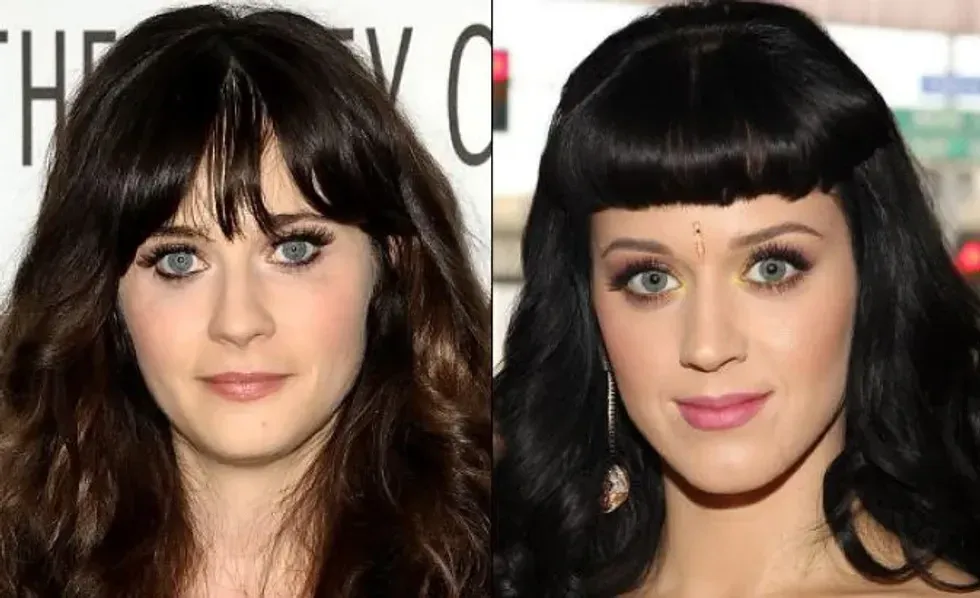 Katy Perry (left) and Zooey Deschanel (right)
Image via Twitter.
But has anyone ever said, "You know which 60-something actors look identical? Tom Hanks and Bill Murray." Because they don't look alike. Although, funnily enough, Bill Murray did famously turn down the leads in Hanks' hits "Forrest Gump" and "Philadelphia," but I'm guessing nobody has ever screamed, "Loved you in 'Ghostbusters'" at Hanks as he walked down the street.
But for some reason, call it fate, call it luck, call it karma, the man making the "waaah" face in the orange raincoat above could easily be either man.
Here's what people are saying on Facebook: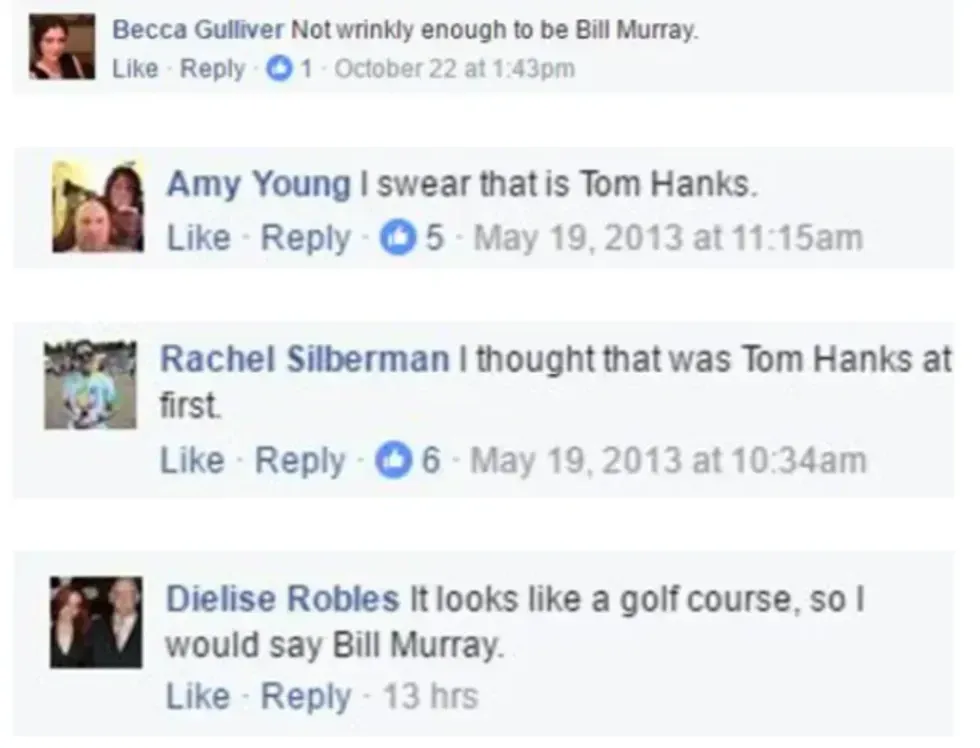 Social media has some opinions.

She sees the truth.
via Facebook
The truth (should you choose to accept it):
The photo above is of Bill Murray and Laura DiMichele-Ross holding her crying son, Alexander, at the Alfred Dunhill Links golf competition at St. Andrews in October 2012. DiMichele-Ross posted the photo to a popular Facebook blog "Reasons My Son Is Crying" in May 2013. The photo resurfaced in October 2016 on the Today Show website, reigniting the controversy all over again.
Regardless of what the Internet is saying, DiMichele-Ross backs her original claim that it's Murray. "It's totally Bill," she reiterated in a comment on her post. "I can vouch cause I'm the one in the photo with the massive grin thinking 'Oh my god this is going to be an awesome photo!'"
This article originally appeared on 10.26.16