Articles
It's Not A Tumor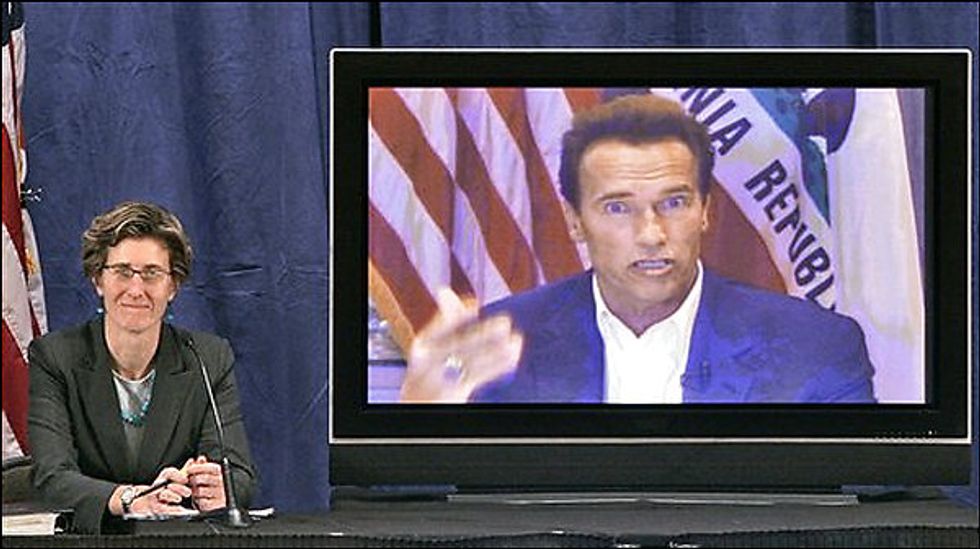 ---
California is going all communist. The Governator has announced that the Golden State will join the ranks of Massachusetts and Vermont in r
equiring all citizens have health insurance, and paying for it if they can't afford it.
Republicans in California are not happy. We imagine this will ramp up that
constitutional amendment chatter
once again. Which is fair. If you marry a Kennedy, you should be allowed to be President just by association, don't you think?