Articles
Joy Ride: Biking Through New York, with a Soundtrack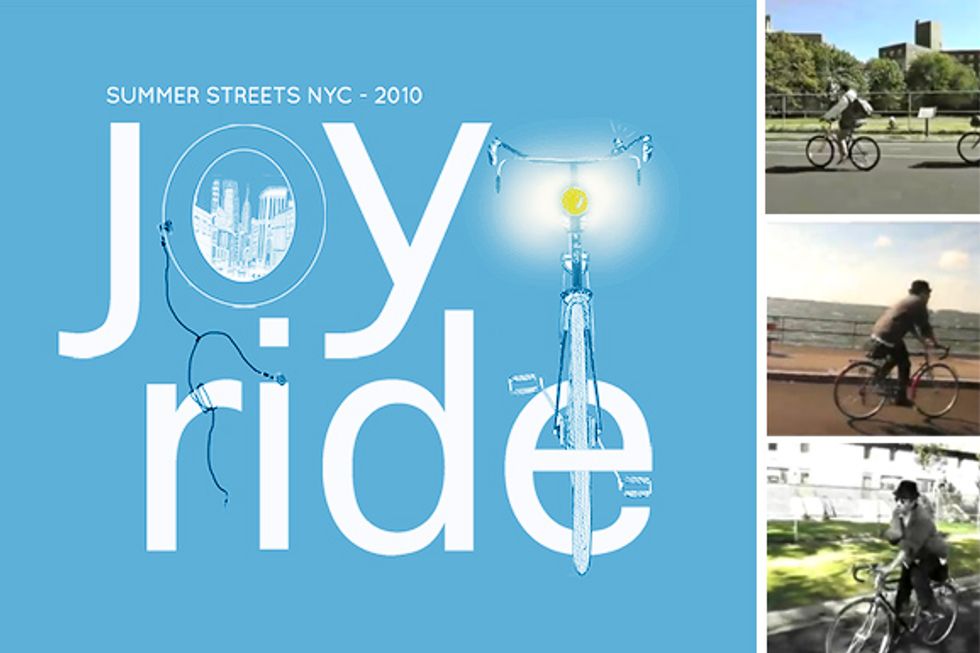 What's better than a bike ride? A musical bike ride, capped off with a picnic. This summer, the theater artist Liz Sherman will lead the second annual
Joy Ride
, a communal ride that starts at Foley Square, follows New York City's "Summer Streets" route, and ends with a picnic in Central Park.
What makes this ride unique, though, is that the participants will all be listening to a soundtrack specially crafted by the musician and producer Duncan Bridgeman, co-creator of the films 1 Giant Leap and What About Me? According to the group's website, "Joyride is about the freedom we feel riding a bike, the deep ways that music affects us and the power of that shared experience."
---
If you want to sign up for this year's Joy Rides, which take place on August 7, 14, and 21, RSVP here.