Articles
Film Your Bike Ride, Be in a Music Video
Cellist Ben Sollee is going on a 1,500-mile bicycle-powered music tour, and he wants your biking footage to use in a music video about it.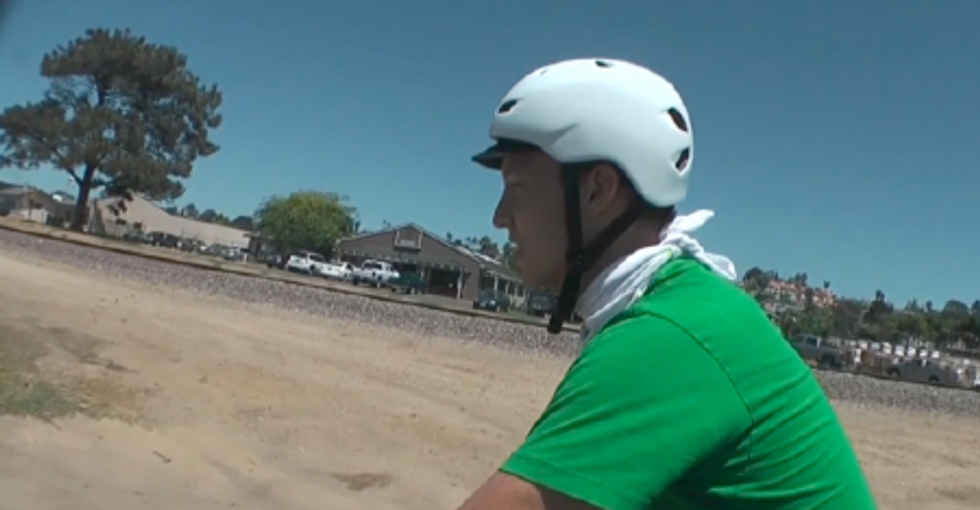 Ben Sollee is a musician who is attempting an impressive feat: Go on an entire 1,500-mile tour by bicycle. It helps when you're a solo cellist, sure, but it's still impressive.
As part of the tour, Sollee is making a music video and he wants bikers everywhere to participate. If you're going out riding this weekend, see if you can't strap a camera on and get your footage in the final product. Here is what they're looking for:
---
Strap your camera to the back of your bike or helmet and point it backwards. Start rolling. Then start riding. Try to ride in the middle of the road or path that you are on (BUT BE CAREFUL). And try to make each take as long as you can. 2-3 minutes each is optimal. And most of all, we challenge you to surprise us with the most awesome, idiosyncratic, and dramatic ride-by scenery known to humankind.
Full details of how to submit can be found here. The deadline is February 9. Below is a video of the start of Sollee's Ditch the Van Tour (you can see all 12 parts here):
[vimeo][/vimeo]