Articles
Just So You Know: Black Friday Is Not the Biggest Shopping Day of the Year
If you feel like you have to participate in the biggest shopping day of the year, just know that it is not, contrary to popular belief, Black Friday.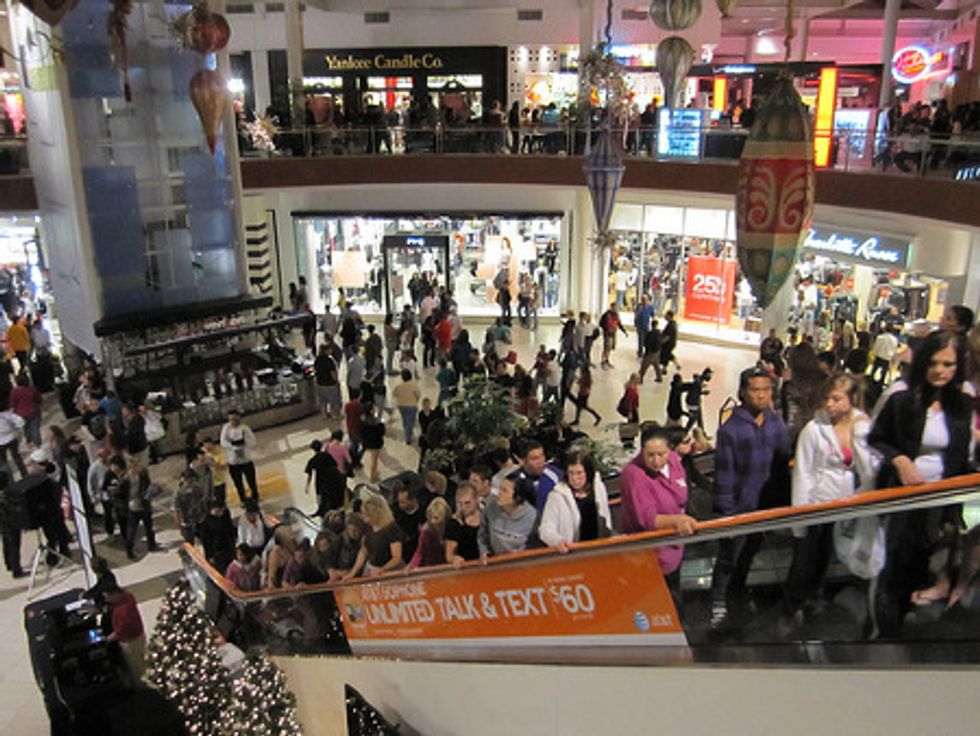 Today, dear readers, is what's known as Black Friday: a day to take a break from giving thanks for the harvest, family, and friends, and go shopping! It's commonly thought to be the busiest shopping day of the year.
But is it? Maybe not, according to Snopes, a myth-busting website you may know. Snopes cites a variety of sources that show that, from 1993 to 2002, retail sales were higher, in terms of dollars spent, in the days leading up to Christmas. More people may go shopping on Black Friday, but more money is spent on other days.
---
So, is Black Friday an embarrassing orgy of consumerism? Probably. Is it just a chance to take advantage of some sales? Maybe. But biggest shopping day of the year? That seems to be a myth. Just so you know.
Photo (cc) from Flickr user kevinspencer