Articles
Keeping "Poo-Miles" to a Minimum with Composting Porta-Potties
Mobile composting toilets present an environmentally friendlier alternative to the standard Porta-Potty.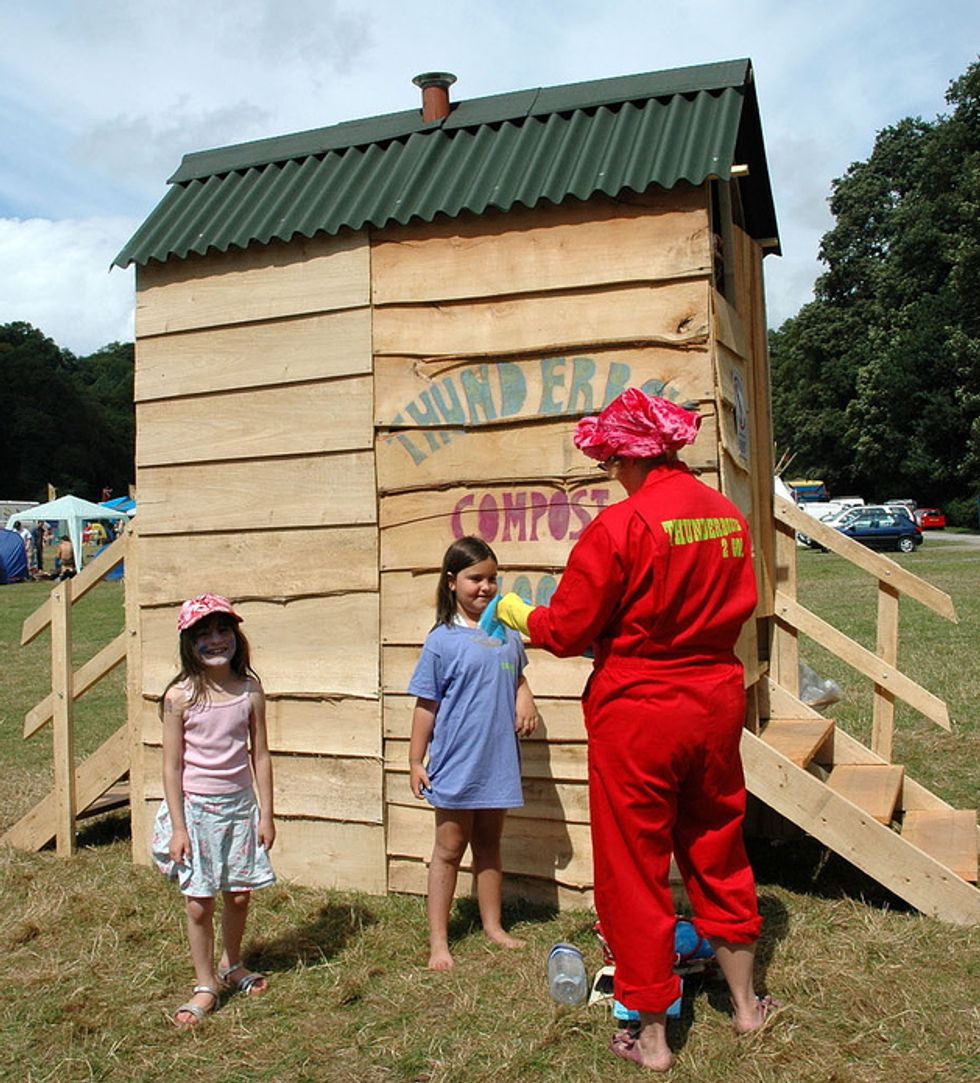 The outdoor concert is one of summer's most delightful events, but also one of its grosser experiences from an environmental perspective. Drawbacks include the mountains of trash and disposable cups, the abundance of fast food, the absence of public transportation for getting to remote festival locations, and last but not least, the ubiquity of chemical-fueled Porta Potties. As Treehugger pointed out, festivals have recently tried to address some of these problems: Coachellaoffered a train in 2008 to convey passengers to the festival grounds while the Danish festival Roskildeinstalled "P-Trees" (a makeshift urinal strapped to a tree which drains urine into the ground; see the video below).
---
But we're most excited about another recent addition to the festival circuit: the Thunderbox, a mobile composting toilet that they've been using at the Shambala Festival in the UK for a few years now. The Thunderbox Collective, a company based in Tiverton, England, constructs these "port-a-loos" from locally harvested sustainable timber.
The collective presents the Thunderbox as an alternative to the water- and chemical-intensive plastic Porta-Potty, which "requires specialist smelly disposal, employing large vehicles generating high 'Poo-miles.'" according to it's website. (We're pretty sure they coined the term "poo-miles.")
A single-stall Thunderbox will set you back around $2,200, while a double costs around $2,600. If you'd like to rent one for your next event, you're out of luck unless you happen to live in Southwest England. The Thunderbox Collective is keeping their rental business hyperlocal for now, to keep poo-miles to a minimum.
[vimeo][/vimeo]
[youtube]http://www.youtube.com/watch?v=7EteG_TvUBg