Articles
Kellyanne Conway asks a reporter 'What's your ethnicity?' during press conference about Trump's racist tweets.
Unbelievable.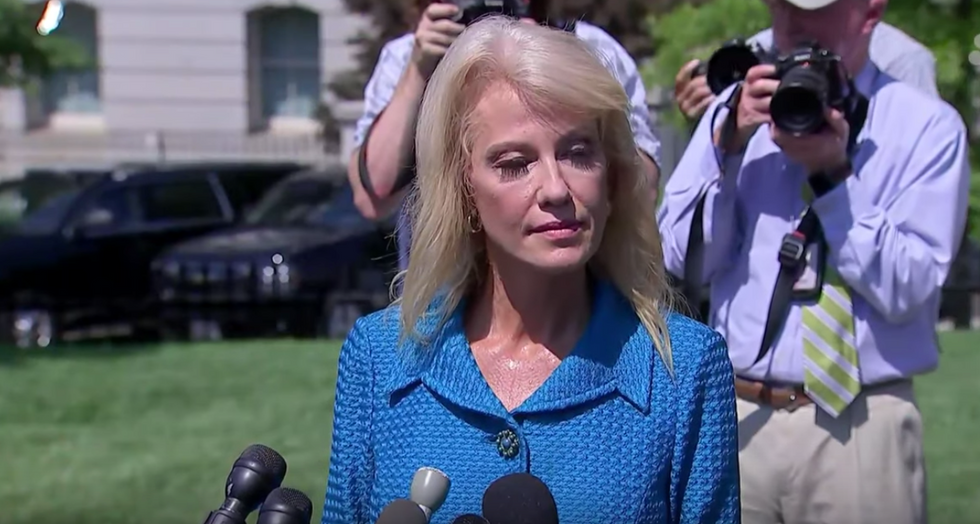 Counselor to the president Kellyanne Conway just hit a new personal low. During a press conference with reporters about President Trump's racist tweets directed at four Democratic female members of Congress, Conway interrupted a reporter to demand his ethnicity.
---
"What's your ethnicity?" Conway snapped.
"Uh, why is that relevant?" the reporter asked.
"Because I'm asking you a question. My ancestors are from Ireland and Italy," Conway says.
"My own ethnicity is not relevant to the question that I'm asking," the reporter says in response.
"No, it is, because he said 'originally from.' And you know everything he has said since. And to have a full conversation…" Conway says before trailing off. When the reporter tries to return to his original question about Trump's tweets, Conway suddenly becomes visibly agitated before saying: "A lot of us are sick of this country coming last to people who swore an oath of office."