Articles
As L.A.'s newest rail line rolls closer to completion, Angelenos have a unique opportunity to help determine its direction.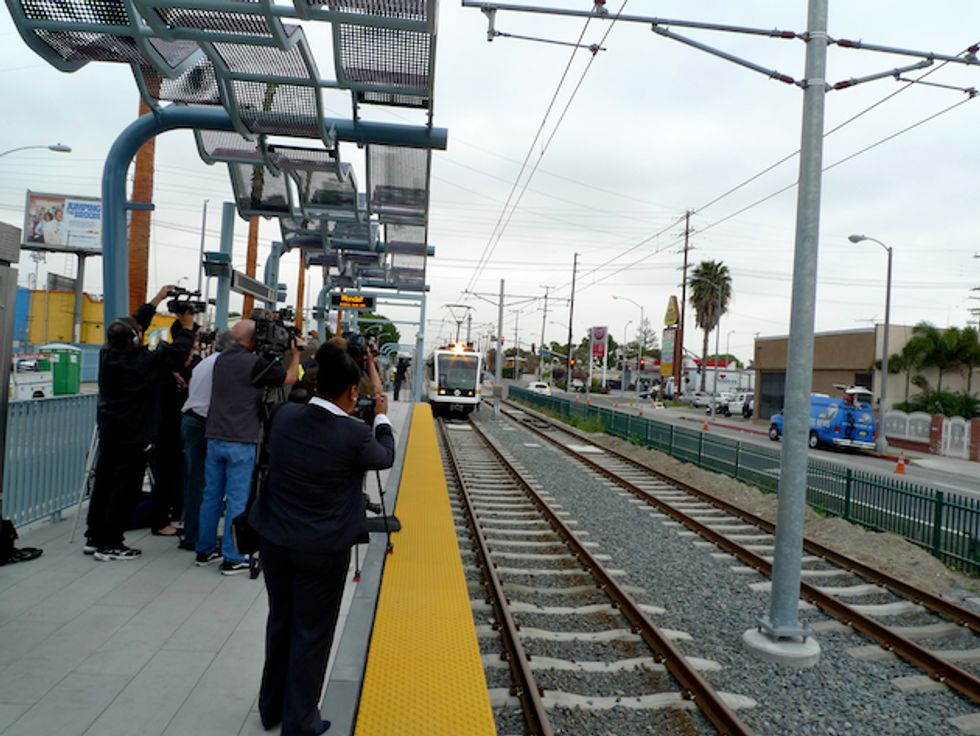 For the first time in over 50 years, a passenger train rolled through the Los Angeles intersection of Western and Exposition Avenues yesterday. The employees at Metro were testing cars on the
Expo Line
, a new nine-mile light-rail line that runs from downtown to Culver City, and the latest step in L.A.'s slow crawl towards rebuilding its once-legendary system. This brand-new train follows a vacated right of way that used to shuttle Angelenos to the beach—and will soon again, if city officials and rail boosters can rally public support all the way to Santa Monica.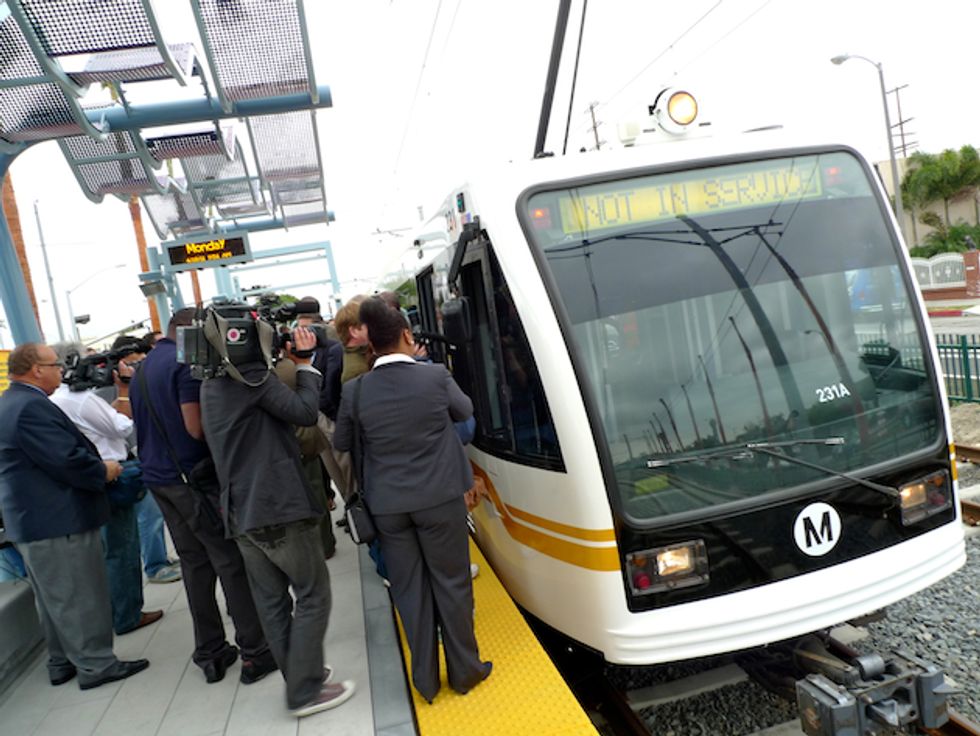 ---
As dozens of politicians and press gathered on the platform on the gloomy morning, City Councilmember and Expo Construction Authority Board Chair Herb Wesson exalted the team who had gotten the Expo Line this far. "They haven't had many days of glory," said Wesson. "They've been vilified more than they've had good days."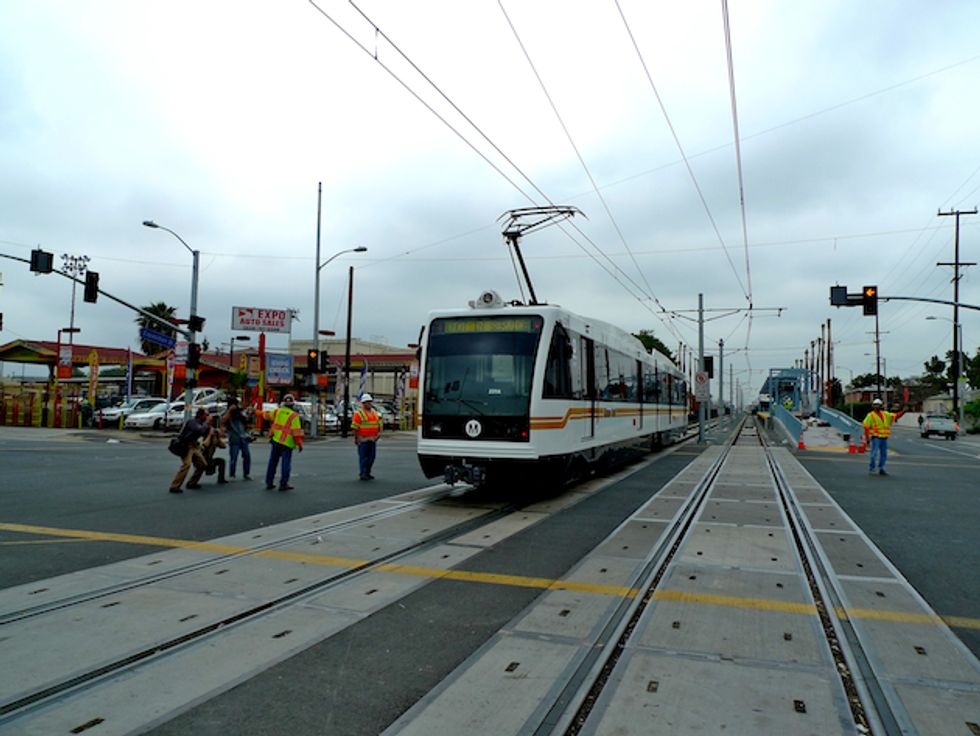 Vilified might be putting it mildly. The project, which runs almost exclusively through low-income, extremely transit-dependent South L.A. has been embattled by
detractors
who accused the line of "
environmental racism
" for multiple at-grade, street-level crossings they say put local students and residents at risk. The project was subject to revisions like adding stations and changing crossings to avoid safety issues, which led to a budget that ballooned to almost a billion dollars, and delays that pushed the line a year behind schedule.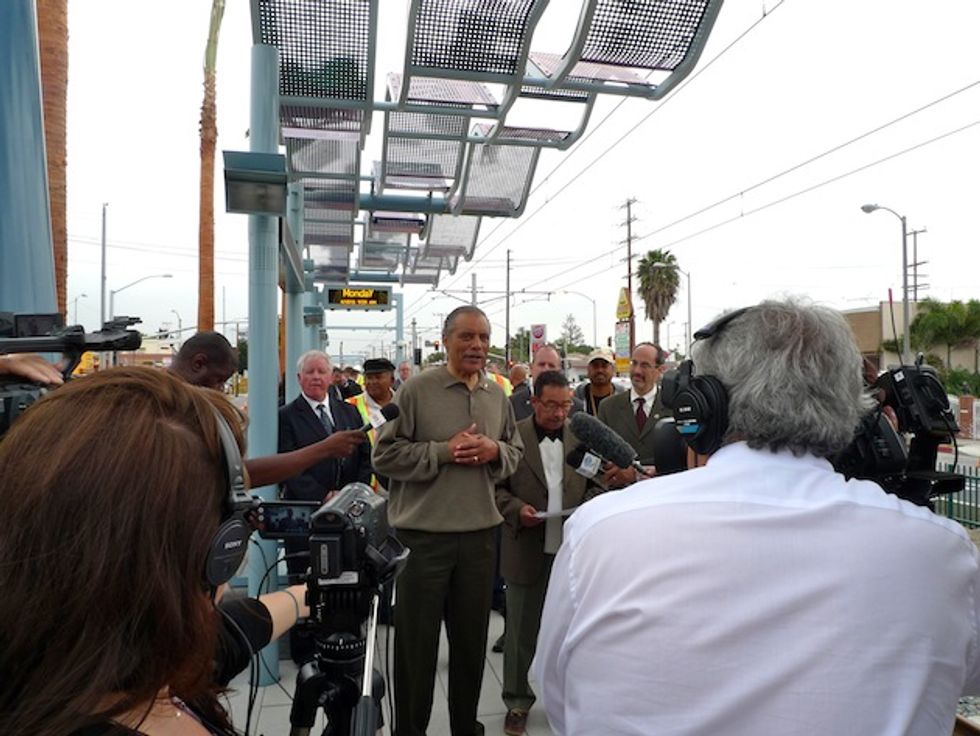 Seemingly oblivious to the controversy, the
aspirational design of the stations
already nods towards the likely terminus: Undulating blue perforated sunscreens ripple high above the platforms, looking more than a little like ocean waves. Concrete pavers in the ground are inscribed with milestones in rail history and development, which include blurbs about Santa Monica.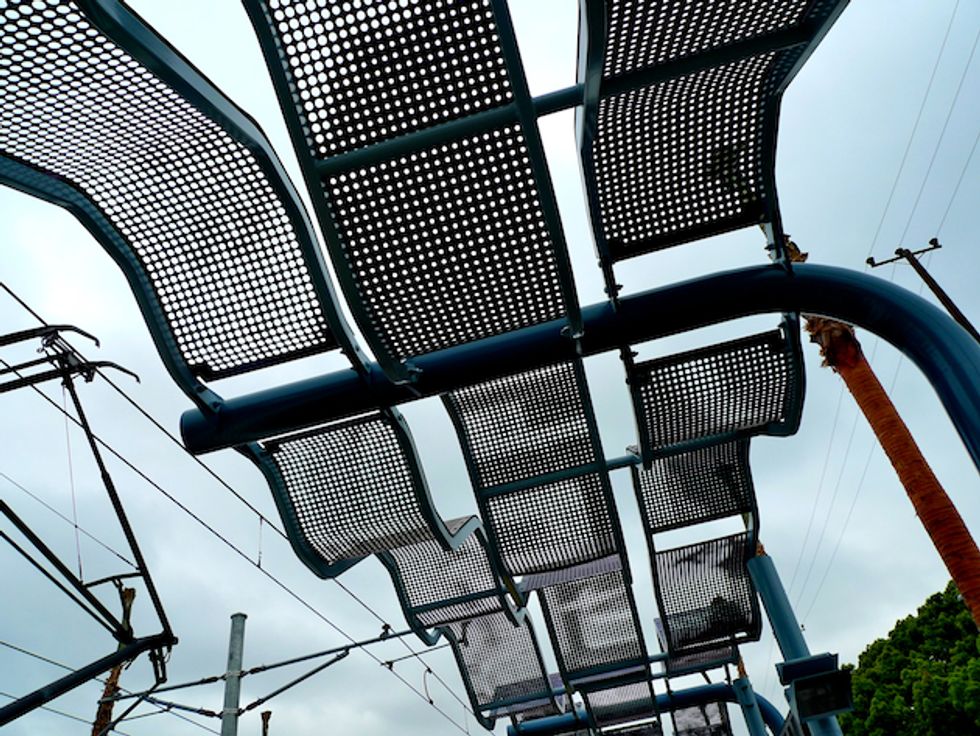 To actually get the train to the sea will rely on outreach to help gain public support for what many still see as a safety risk. "Education, education, education," said Wesson, when asked what would make it possible. A troupe of "rail ambassadors," who will include retired Metro employees, will do outreach along the route and help teach riders and residents about the new line.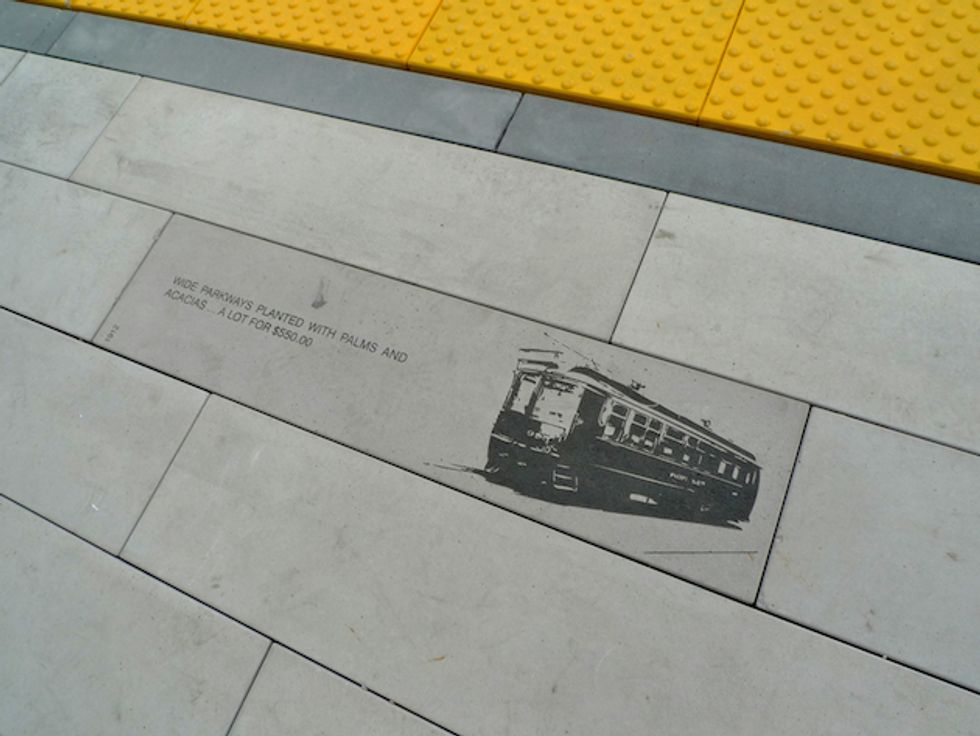 But there's also a great deal that any citizen passionate about transit can do, he noted. While trains will be running from downtown to La Cienega Boulevard by November of this year, the design process for Phase 2, which will travel from Culver City to Santa Monica, is just beginning. Phase 2 will present a unique opportunity for citizens to actually determine the path of rail on L.A.'s Westside. The next community meetings are scheduled for Monday May 9 in Santa Monica, and Wednesday, May 11 in West L.A. [
PDF
] These events will include a formal presentation as well as breakout sessions where constituents can discuss their concerns and give their ideas for station designs and other neighborhood improvements.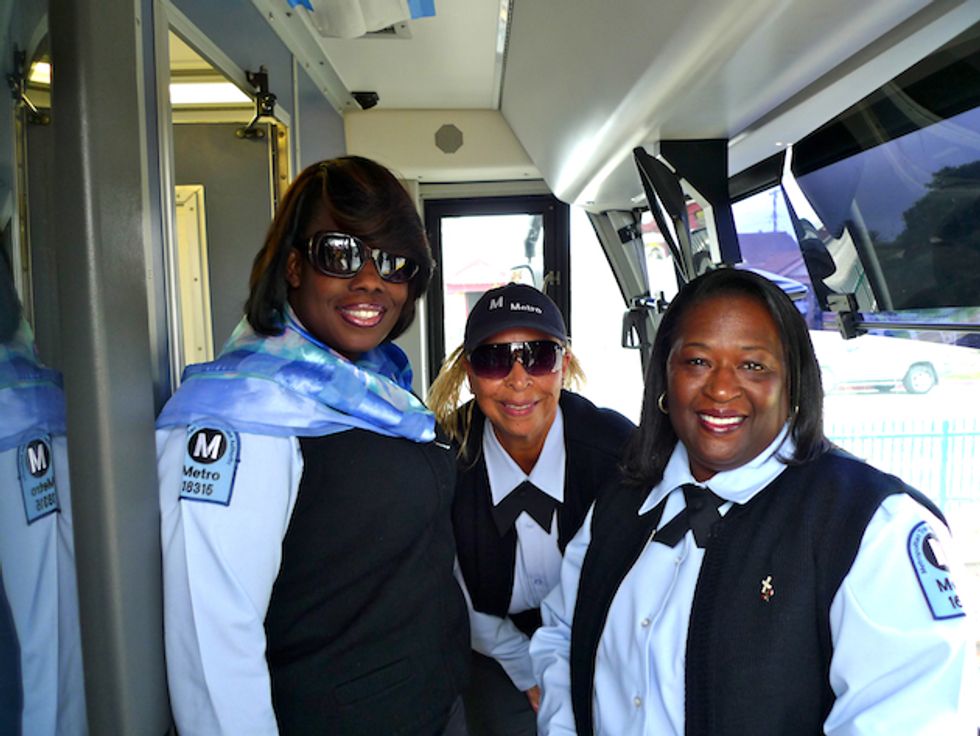 But just having the trains out there has already done a lot to put the neighbors at ease, said Carolyn Kelly, one of three female train operators who piloted the car into the station yesterday. "The residents are very excited, they're waiting for it," she said. "By doing the testing we give them the confidence that everyone is going to be okay." Almost on cue, a car drives by a few minutes later and its driver shouts out her vote of support: "Viva la Expo Line!"
Live in Los Angeles? Join GOOD LA and we'll introduce you to more people, projects, events and ideas that are making L.A. work. We're also on Facebook and Twitter.