Articles
Socially Conscious Condoms Give New Meaning to "Good in Bed"
Vegan condom company Sir Richard's hits the road this fall, touring college campuses to promote sexual health at home and abroad.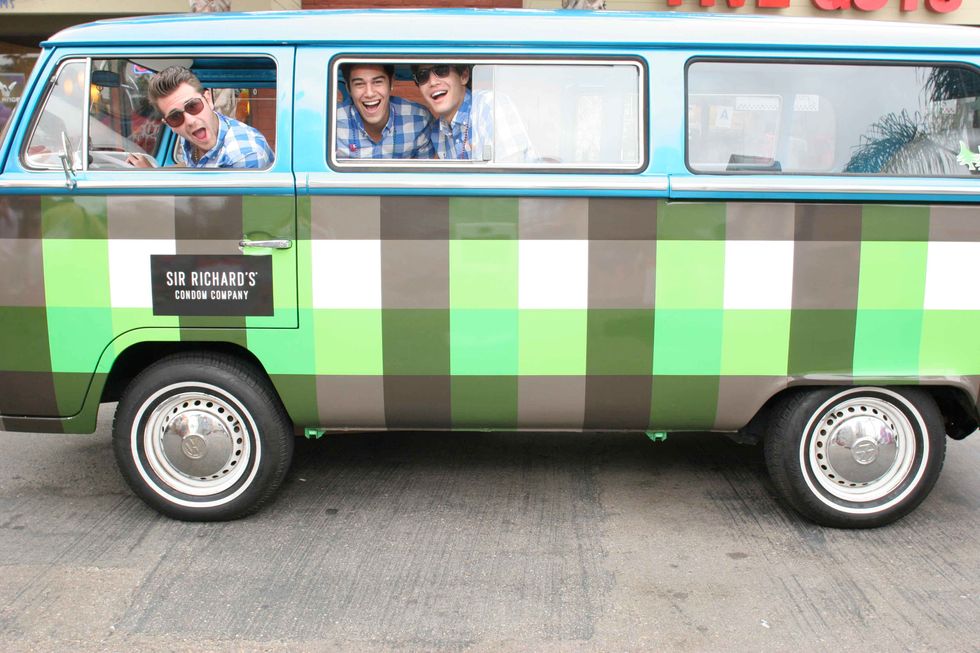 Meet Lucy. She's a plaid, 1971 Volkswagen "condom bus," and the esteemed emissary of Sir Richard's, a socially responsible condom company. This fall, she'll be visiting college campuses around the West Coast, spreading the company's message that "safe sex is a basic human right." If all goes well, she'll make condoms more fun in the process.
---
Since its founding, Sir Richard's has made it clear that they are not just another condom company. The condoms are vegan, the branding irreverent. And they've adopted the Toms buy-one-give-one model to address the condom shortage in the developing world: every time you buy a Sir Richard's condom, the company sends one to community organizations like Partners in Health in Haiti.
This fall, Sir Richard's plans to launch an envoy program, enlisting student representatives to engage their peers on college campuses in the company's social mission. "College students are going to be arguably our biggest advocates," says Mia Herron, Sir Richard's director of marketing and communications. "And they happen to be the most sexually active." Participating students will scout events on campus that are specific to sexual health and help get the word out about Sir Richard's work. Lucy will be on hand to support the envoys as needed, so look out for the condom-slinging bus on a campus near you. "Doing good never felt better," as Sir Richard's slogan says.
photo courtesy of Sir Richard's