Articles
London's Ping Pong Revolution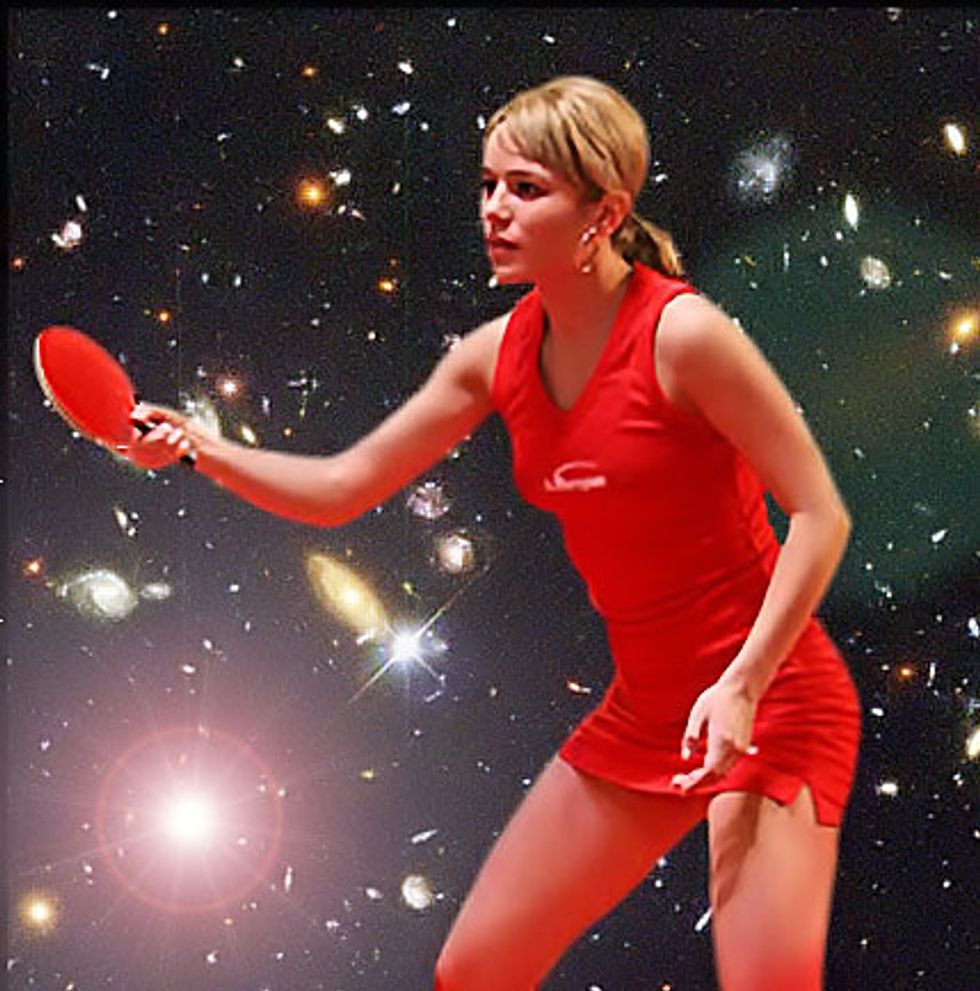 So I'm watching some
Entourage
extras last night, and I stumble upon a behind-the-scenes look at the new season's ping-pong episode, in which Kevin Dillon's character faces off with John Stamos in a high-stakes table-tennis duel, inside some kind of luxe ping-pong lounge.
[youtube]http://www.youtube.com/watch?v=HWDuKty7axc
---
As I lazed my way through the behind-the-scenes clip, executive producer Ally Musika caught my attention, saying: "We're trying to bring the whole ping-pong revolution."
[youtube]http://www.youtube.com/watch?v=wxmkE9Fuosk
The ping pong revolution? Is there a ping pong revolution taking place? One no one bothered to tell me about? A handy Google search later, it turns out the buzz (the "pop," perhaps?) around everyone's favorite garage game is real. A new paddle design has people talking about a new golden age of pong, and the sport even has its own putative sex symbol in Serbia's Biba Golic (pictured in the thumbnail).
[youtube]http://www.youtube.com/watch?v=8cZc1cFuoNM
The current epicenter of this "ping pong revolution" seems to be London, where England's national table tennis association has installed 100 public tables around the city for a month-long summer pong blitz. The tables are available for free pick-up games, as well as scheduled classes with ping-pong aces. This inspiring, government-supported move has been described as an attempt to "increase sustainable mass participation" in sports. Sounds good to me. Perhaps "more ping-pong" is the public-policy slogan our fractured republic needs.

Onward to the revolution!