Articles
LOOK: FROG Schools
California's classroom conditions are among the worst in the nation, according to studies by the Air Resources Board and the...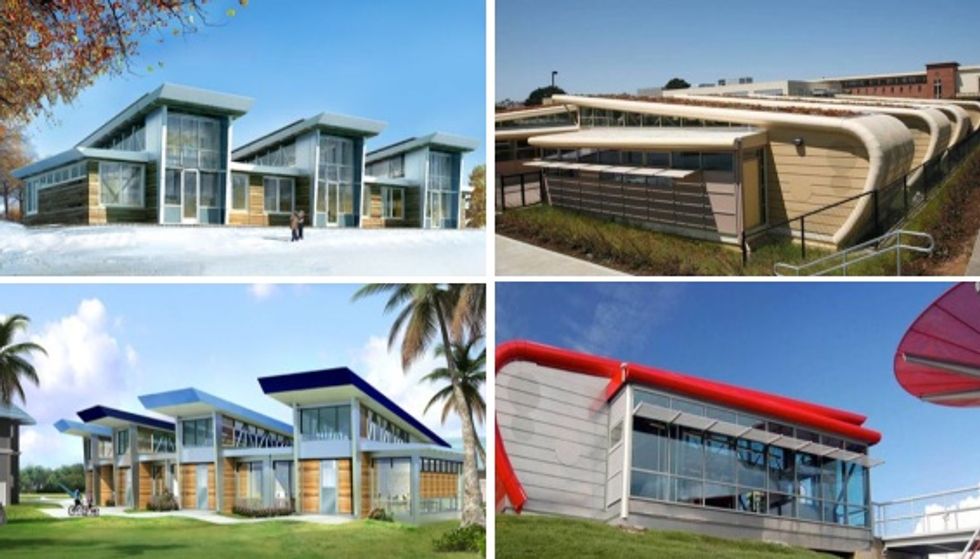 California's classroom conditions
are among the worst in the nation, according to studies by the Air Resources Board and the Department of Health Services. Some 85,000 trailers-euphemistically dubbed "learning cottages" by manufacturers-pepper the state's poorest districts. Cheaply built and designed to be towed down the highway, the trailers were originally intended to provide a temporary solution for student overflow. However, they've become a permanent problem, as 2 million students now attend classes in them every day. Often saturated with volatile organic compounds, the trailers leach toxins into the air. Those toxins cause asthma and respiratory infections, which beget absenteeism. Absenteeism, in turn, translates to shrinking allotments of state and federal budgets for schools.Enter
Project FROG
, a design company that's building energy-efficient classrooms to tackle this problem. "As you would imagine, the way that we learn best is completely unrelated to the size of an interstate freeway," explains Adam Tibbs, FROG's president. "That's why building a trailer is the wrong learning environment to create." Tibbs's goal is to replace all of California's portable classrooms with green buildings by 2015. Unlike trailers, FROG classrooms are made from prefabricated modular units, and can be arranged in different sizes and shapes to fit each school's needs. They also maximize and optimize natural light, and the Heschong Mahone Daylighting Study found that simply providing students access to daylight could raise standardized test scores by 10 to 25 percent.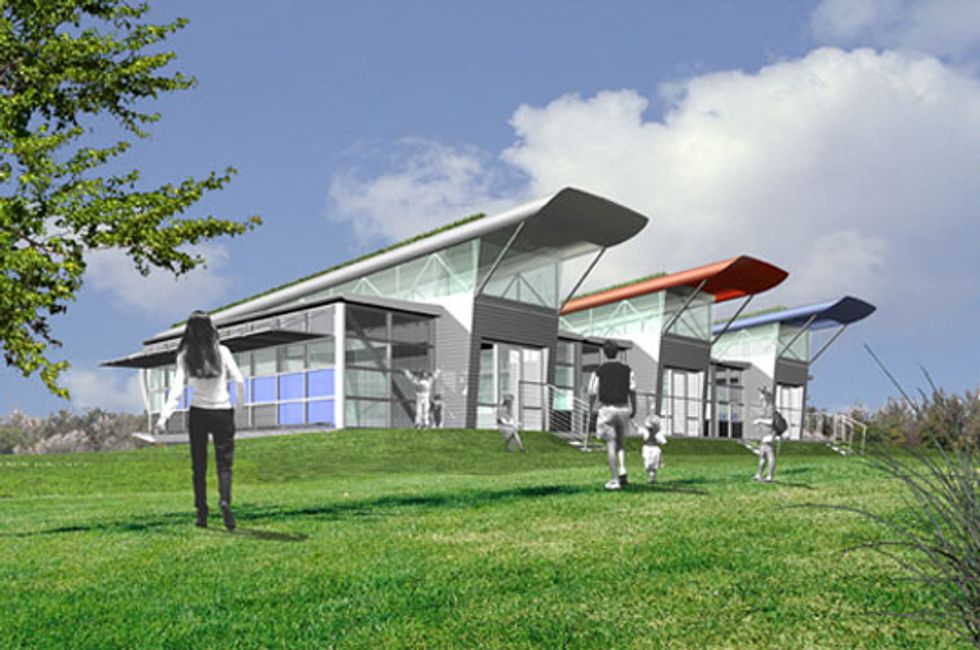 ---
Stimulus funding for the construction of new classrooms has gotten caught up in red tape, but Tibbs argues that going green actually saves money in the long run, especially if you look at the life cycle cost of both the building and the student. While formaldehyde plywood might be cheaper to produce, its long-term consequences are expensive indeed.
Images courtesy of Project FROG.