Articles
LOOK: Short Term Shelter for Artists
Working creative people, especially those who freelance, tend to move around a lot. Often times, the cost of finding, say, a...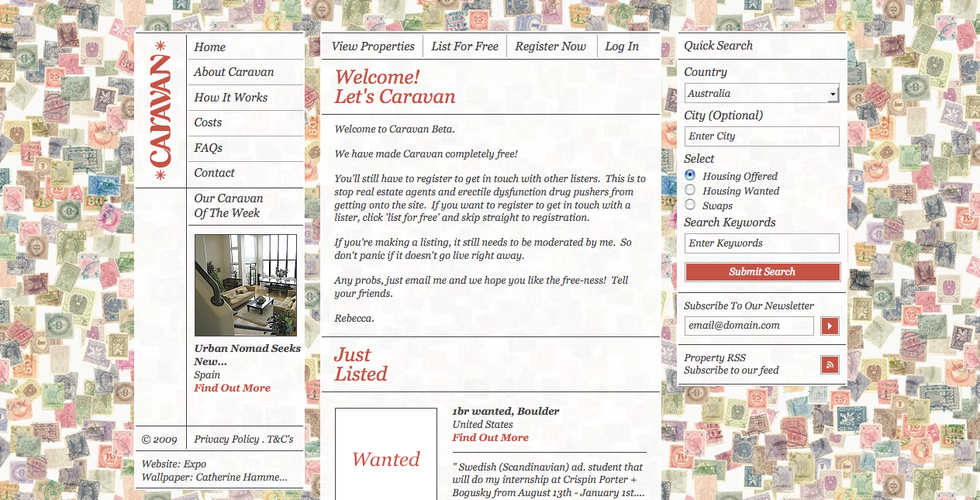 Working creative people,
especially those who freelance, tend to move around a lot. Often times, the cost of finding, say, a three week live-work sublet in New York City on less than a week's notice can pretty much wipe out whatever payment that creative person is about to receive-if it's even possible to find something. However, a new online community called Caravan aims to meet the short-term housing needs of the creative and mobile.
Caravan
, which went live in July, is a "house swap and short-term sublet for commercial creatives and those working in the advertising/media/fashion/art and design industries," predicated on the idea that people in similar fields with overlapping passions will not only have like minds, but also like needs. That, and they'd be more willing to trust relative strangers and embark on fruitful house-sharing or sublet prospects.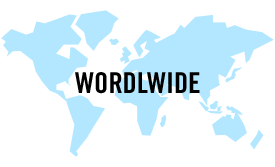 ---
Founded by
Rebecca Wolkenstein
, who runs a creative agency of her own, the project was inspired, in part, by Wolkenstein's series of transcontinental, work-related moves. "I hate looking at the figures," she says, "but relocating to London and then coming back to Australia again probably cost us well over 45,000-pounds that is. To have a house we could stay in while we found our feet would have been the most amazing leg-up."During this time we would let newly arriving Aussie photographic assistants and makeup artists and the like stay at our house rent free and mind our cat, Bunny. I know this gave them such a break in a new town and we were happy to help. I just thought wouldn't it be amazing if we all pooled our resources, if expats coordinated their trips home with new arrivals in a city instead of passing each others' planes in the sky?"With the help of
MadeByExpo
, developer Damien Aistrope, and her husband, Wolkenstein built Caravan, which she likens to a dating service. So far, it's serving about 100 mostly English-speaking people in countries around the world, adding about five users a day. "This kind of system only works if you have a bit of faith in humanity and use common sense. I am optimistic that my members have both, or they probably wouldn't list."