Articles
Making Connections with Boston's Virtual Street Corners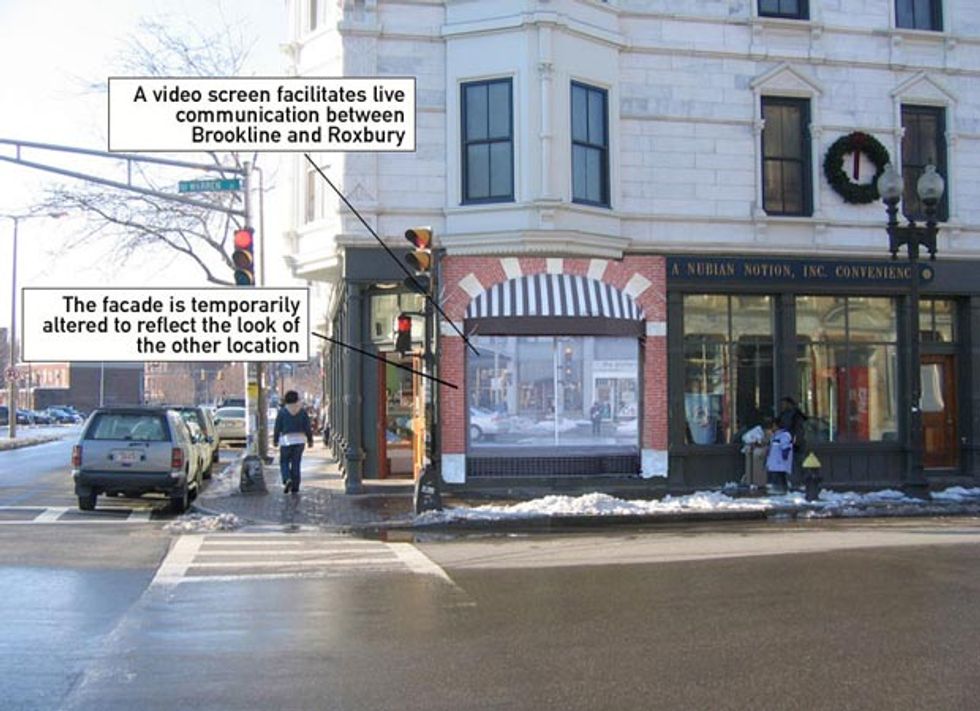 ---
Remember those neat
speaking tubes
you used to use with your friends to bridge the distance of the playground? Over in Boston, digital media artist John Ewing has made the grownup, neighborhood equivalent of them.
Kick-starting in June,
Virtual Street Corners
will connect the ethnically disparate towns of Brookline and Roxbury through a 24-hour live video connection. Ewing hopes the public art project will encourage a dialogue and a feeling of connectedness between the predominately African-American and Jewish neighborhoods.
Here's more on Ewing's inspiration:
In conversations with the public he found people kept to their own neighborhoods, rarely venturing beyond familiar stomping grounds. Virtual Street Corners aims to mediate that disconnect by using video and microphones to encourage virtual dialogue.
Read more and check out more photos at
Cool Hunting
.
Photo courtesy of Virtual Street Corners via Cool Hunting