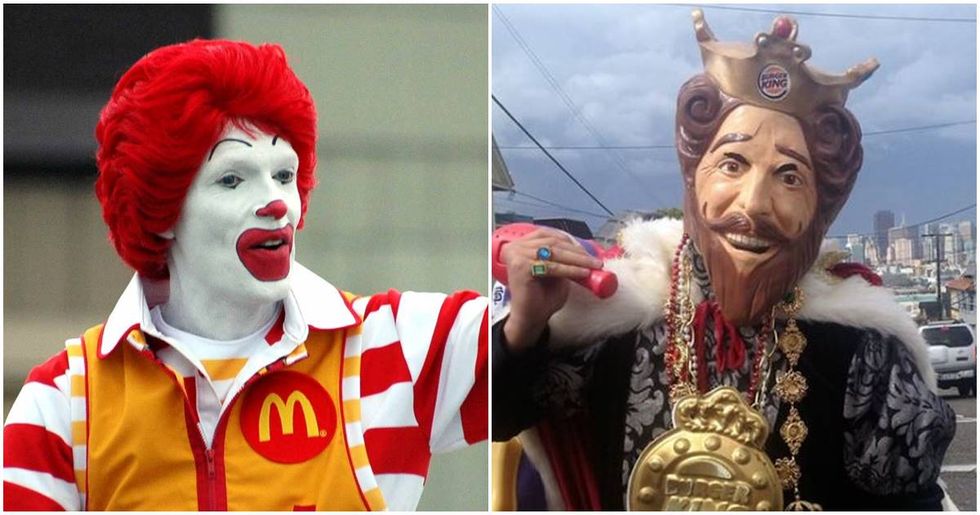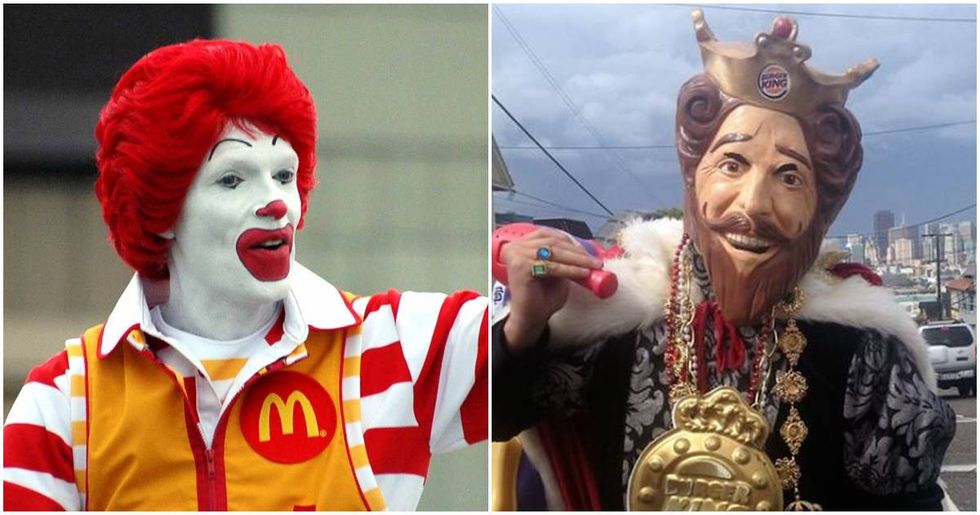 via Steve Baker / Flickr and Lynn Friedman / Flickr
Fast food chains have been fighting it out for customer foot traffic for decades. But now, in the age of social media, they're doing battle for likes and retweets by throwing some solid shade at one another.
---
Taco Bell is in on the act.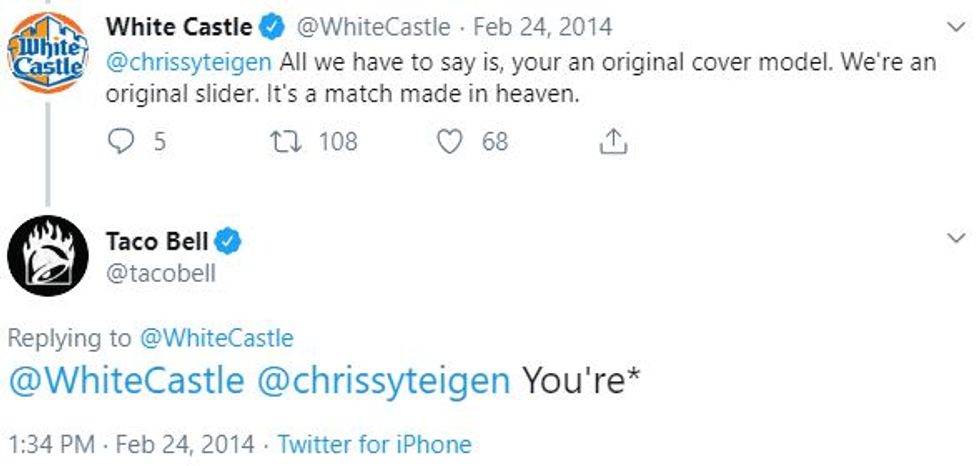 via Taco Bell / Twitter
Burger King dissed Wendy's after they dropped the 4 for $4 deal by beating it with a 5 for $4 deal.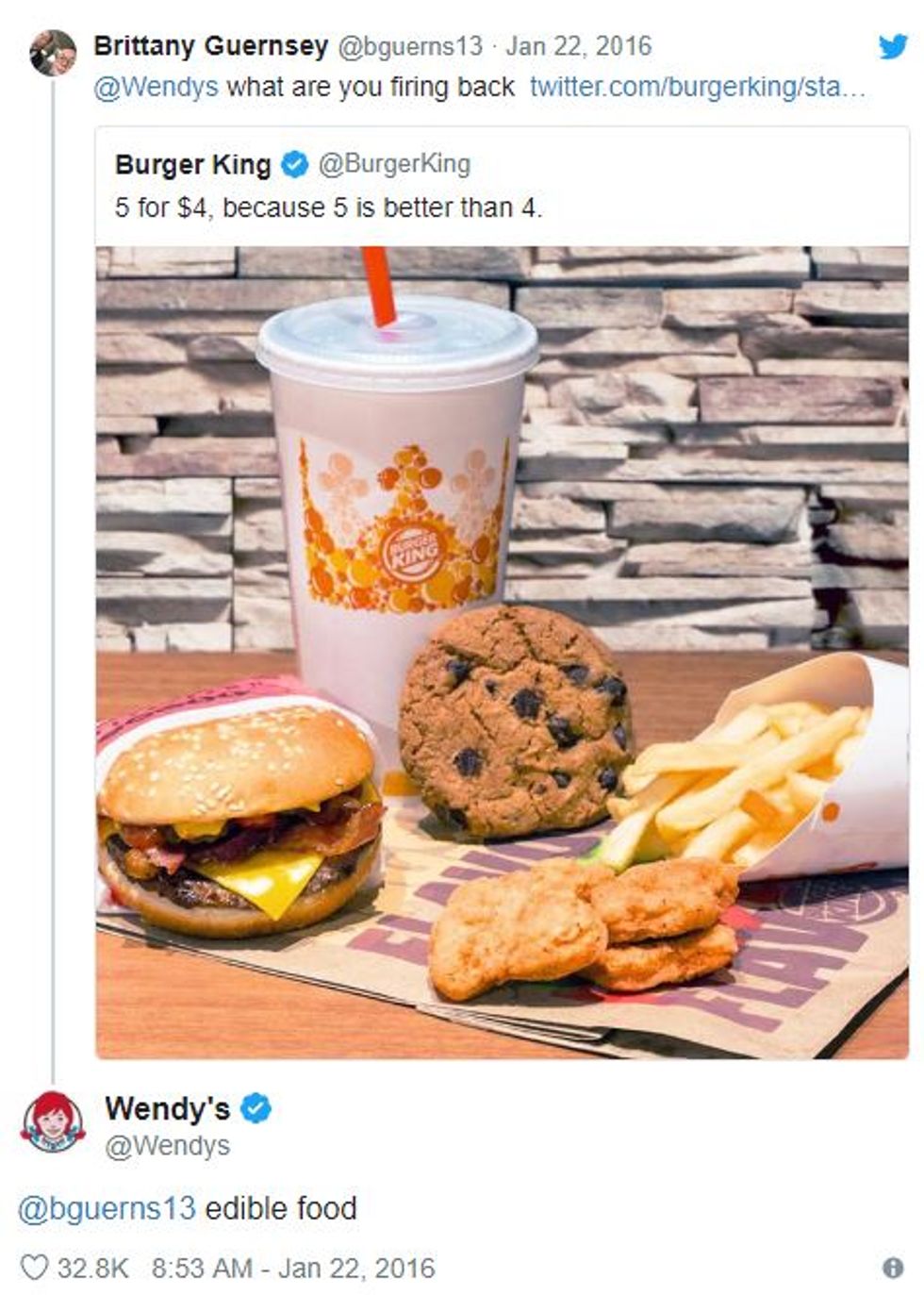 via Burger King / Twitter
But Wendy's is the undisputed king or queen, that is, of the fast-food social media wars.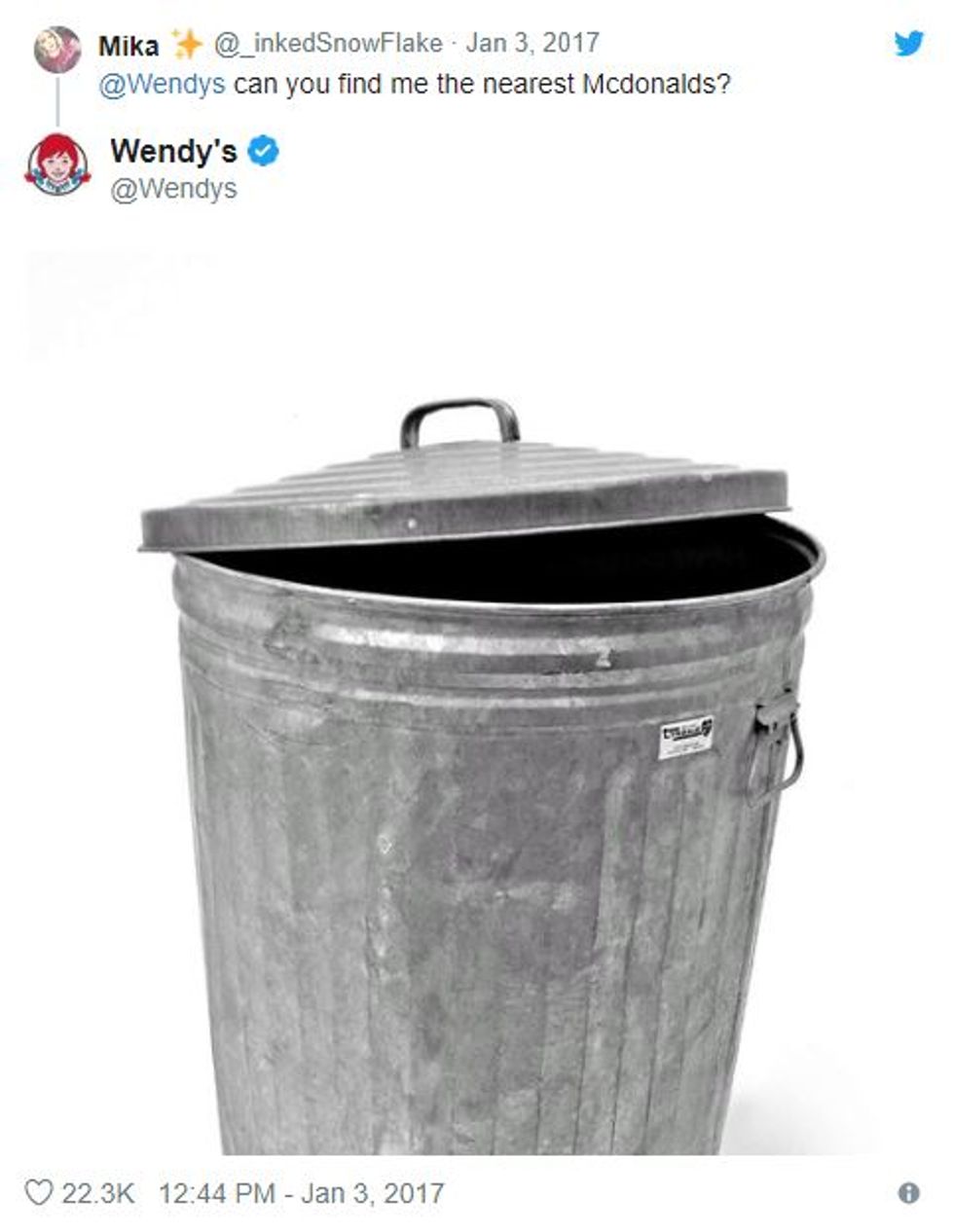 via Wendy's / Twitter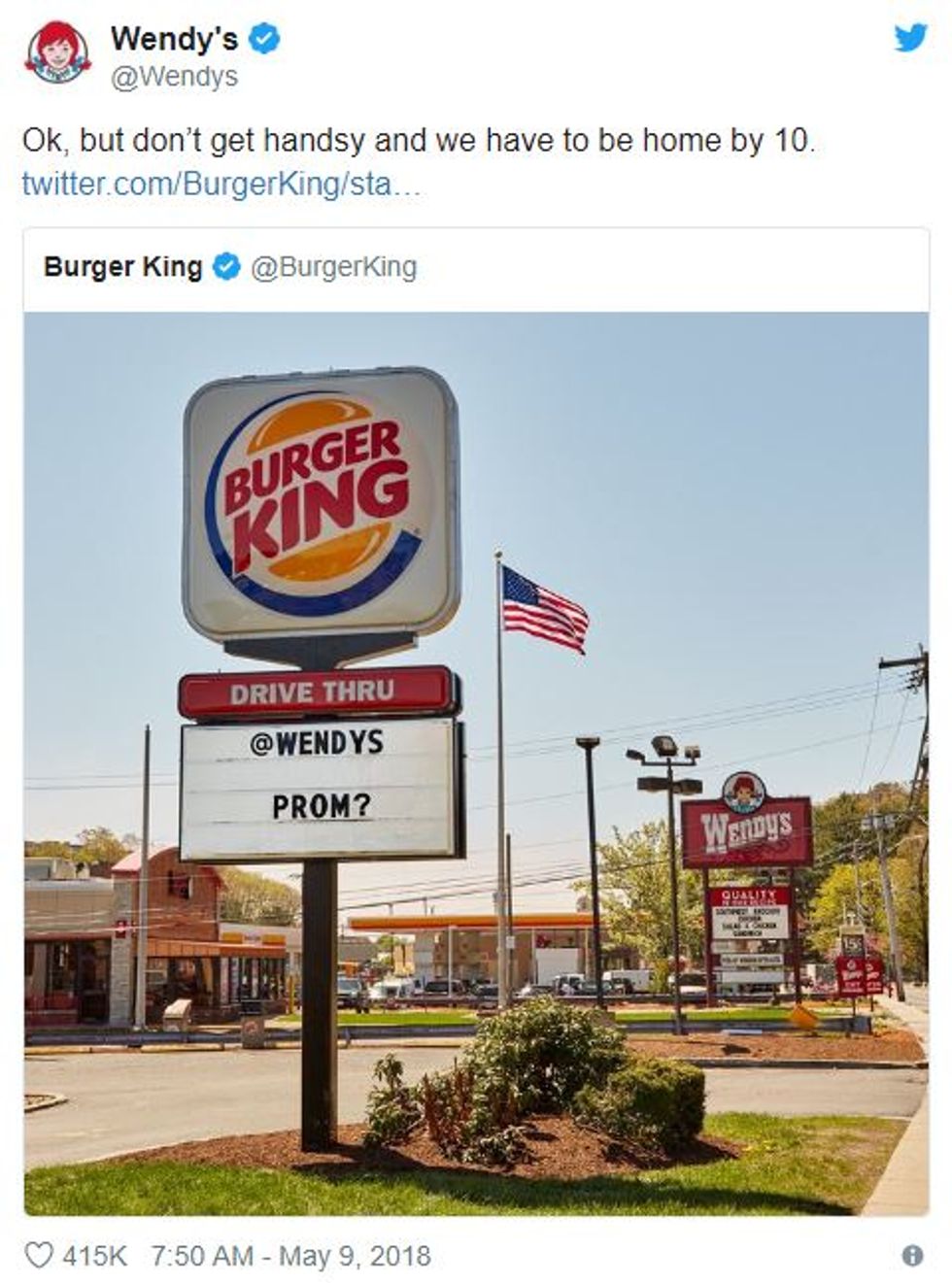 via Wendy's / Twitter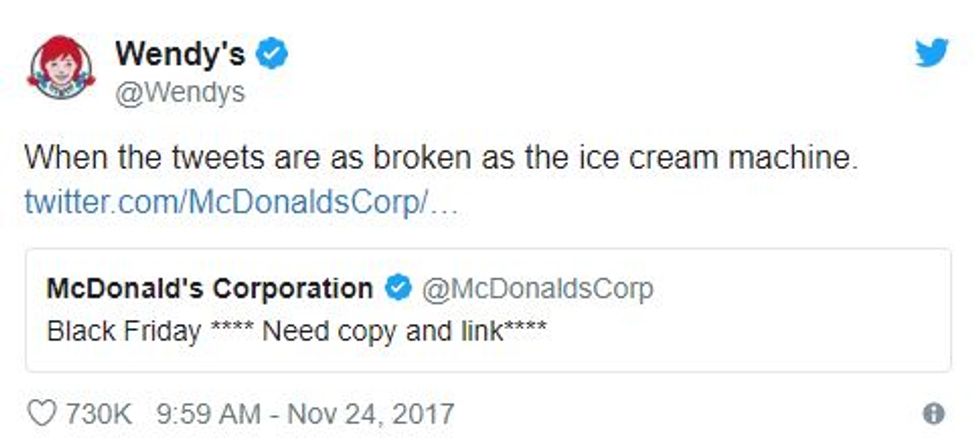 via Wendy's / Twitter
Given the importance that having a strong Twitter game has become, Wendy's now has a team of five men and women in their 20s and 30s who come up with sassy one-liners.
But with all this back-and-forth going on, why has McDonald's been relatively silent? McDonald's has been slow to the game. Maybe it's because, as the number two fast-food chain in America, there's no need to punch down? Or that Mayor McCheese doesn't have any witty comebacks?
Regardless, the creators of the Big Mac did get a bit saucy in Belgium recently, taking a shot at Burger King with a banner that reads, "Served by a king, or served as a king?" The smaller text below urges patrons to, "Discover our table service."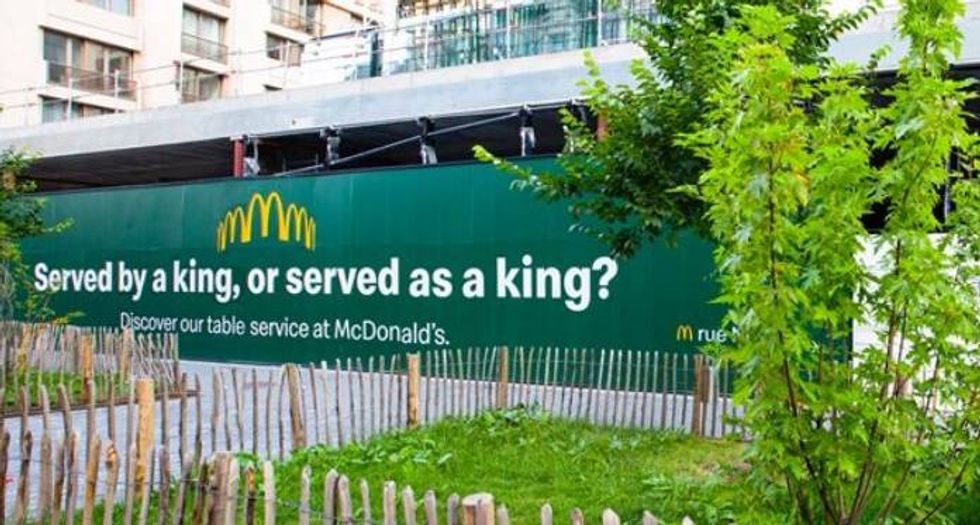 via Burger King Belgie / Facebook
First of all, McDonald's with servers? That just doesn't sound right. But, it is Europe after all where they dip their french fries in mayonnaise.
Burger King fired back at McDonald's with a banner few feet away that had a Whopper of a zinger. "Why try to roast when you can't even flame-grill?" Just like the McDonalds burn, the banner also had a call to action in a smaller font that reads, "Discover our flame-grilled burger."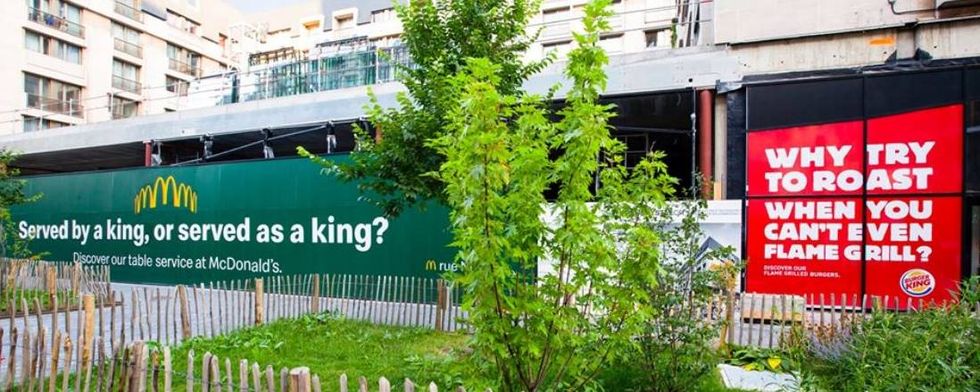 via Burger King Beljie / Facebook
Game. Set. Match.
Burger King may have won the beef, McDonald's gets the last laugh. McDonald's is the number two most popular fast-food chain in the world while Burger King is number five. Subway takes the top spot.
Having a snarky Twitter feed is great for getting followers and keeping your brand top-of-mind with consumers. But, in the end, does this type of cheeky back and forth actually lead to an increase in sales?
"If you're not driving revenues, at end of the day, the CEO doesn't care," Peter Shankman, author of 'Zombie Loyalists: Using Great Service to Create Rabid Fans,'" told USA Today. "Does it drive enough to pay for the 26-year-old kid who's handling the social account? Sure."