Articles
Wal-Mart unveils its latest plan to sell healthier food. Could the initiative reshape America's waistline?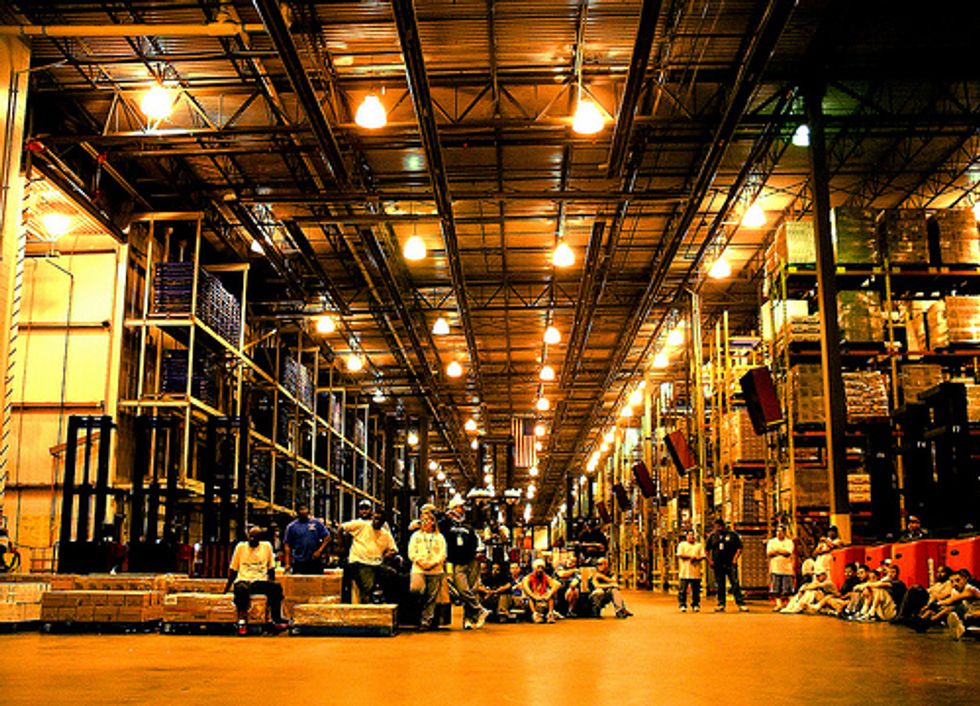 This morning, First Lady and health-food crusader Michelle Obama is expected to throw her support behind Wal-Mart. Which could mean "Everyday Low Prices" on more fruits and vegetables (but not, somehow, for those farmers who need to make money) in addition to reformulating Wal-Mart's Great Value label products with less sodium, fat, and sugar. Leslie Dach said the changes could mean customers won't have to choose between what's "healthier for them and what they can afford."
---
Does the announcement really mean that healthy and affordable food could be coming soon to America's biggest retailer? According to The New York Times:
The changes will not happen overnight. Wal-Mart is pledging to reduce sodium by 25 percent, eliminate industrially added trans fats and reduce added sugars by 10 percent by 2015. Its other plans are less specific. In addition to proposing to lower prices on healthy foods, Wal-Mart is planning to develop criteria, and ultimately a seal, that will go on truly healthier foods, as measured by their sodium, fat and sugar content.

The company says it will also address the problem of "food deserts"—a dearth of grocery stores selling fresh produce in rural and underserved urban areas like Anacostia—by building more stores.

\n
This isn't the first time someone has suggested Wal-Marts as a food desert solution, but now, the questions is: can the company make good on all these promises? And moreover could this signify the end of the gustatory dust-ups that has divided a good food revolution along party lines?
Photo of Wal-Mart distribution center by Flickr user (cc) Mr. Wright.