Articles
Microsoft's Hohm: Comparing Your Home Energy Use with 60 Million Others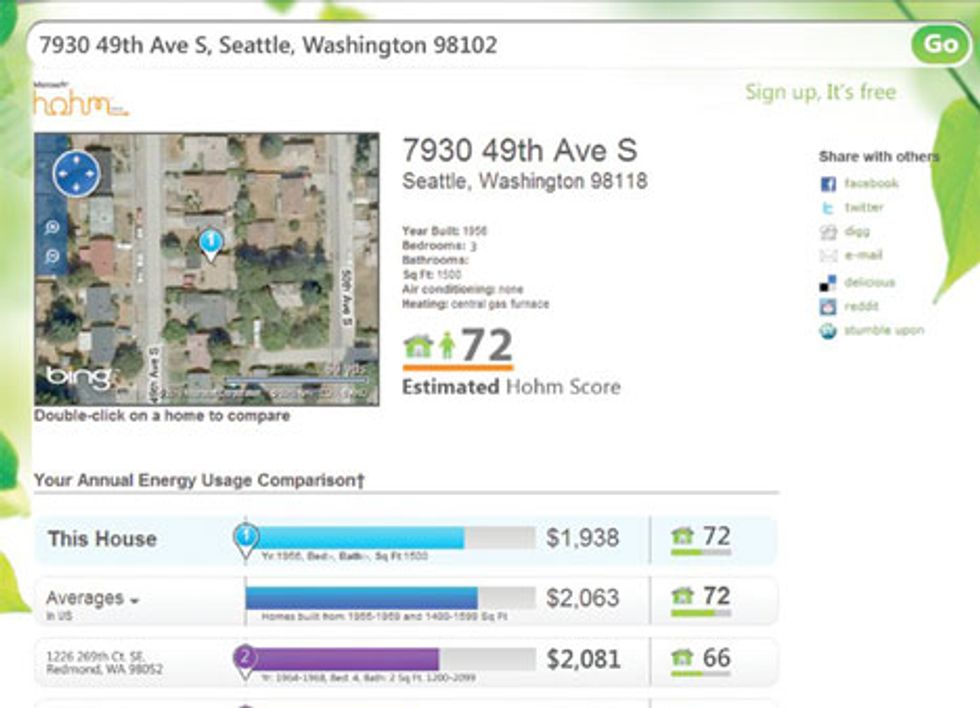 ---
For some people, putting their household energy consumption up against that of other homes spurs on a little neighborly one-upmanship, and a drive to save more. For others,
not so much
.
Here's some good news for the former party: Microsoft has fine-tuned their
Hohm
platform
, an energy management website that allows user to monitor, and then, presumably, minimize their energy use. Now users have the ability to keep track of their energy consumption while comparing it with the use of 60 million other homes in the United States.


Treehugger


has more on the new feature:
Called Hohm Scores, the new feature ranks houses by calculating public record information about the home's size, age and location. Adding in additional data about typical weather patterns, average utility bills and other factors. All combined, they generate a score between 1-100, with 100 being perfect energy efficiency.
To further tailor their profiles, users can input more information about their energy habits and home's construction. Unfortunately, the program's not yet available to energy vigilant folks living in apartments.
Image via Hohm