Articles
Moving Planet: A Day to Move Beyond Fossil Fuels
Our good friends at 350.org just announced the plan for their next big global day of climate action. Get the details here.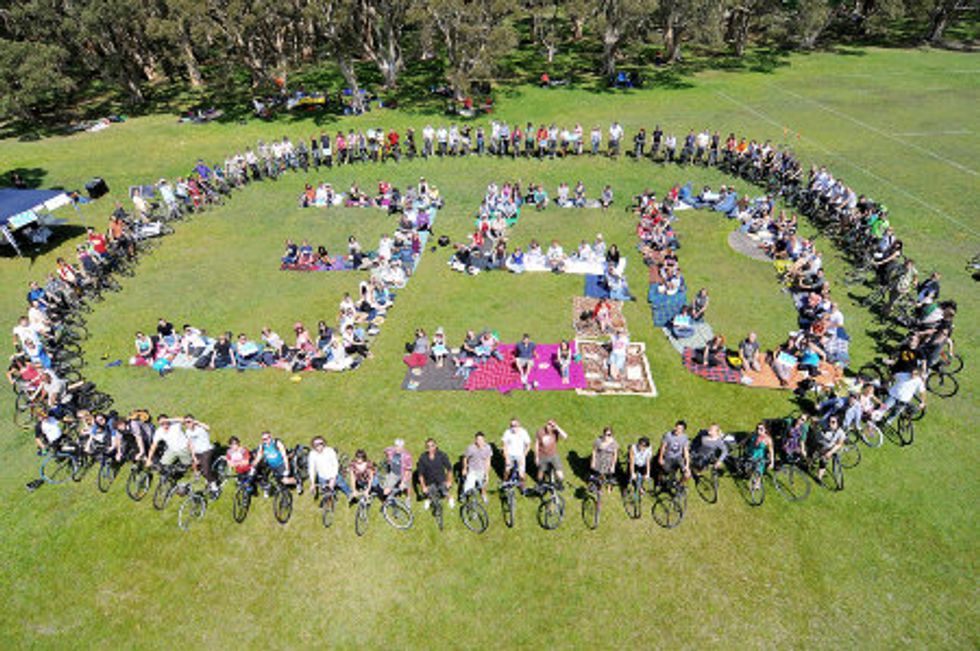 Our good friends at
350.org
just announced the plan for their next big global day of climate action. On September 24th, people in countries literally all around the world will organize thousands of events with a common theme: moving the world beyond fossil fuels. It's called
Moving Planet
.
Now you might be asking: Wasn't Power Shift just a couple weeks ago? Didn't we do this last year? And the year before? Does the world really need another climate change action?
---
To which I'll say: Yes, yes, a thousand times yes!
Woman suffragists didn't pack up the signs and quiet down after a few disappointing years. Civil rights activists didn't quit during a decades-long struggle, despite a steady record of legislative and moral defeats.
But, you're thinking, those are human rights issues, not environmental ones. Well, I'd argue that climate change is the greatest human rights crisis that the world faces. There's nothing else that stands to cause greater suffering to a greater number of people, and this is a crisis that disproportionately affects the very poor who are both most vulnerable and least responsible for the problem.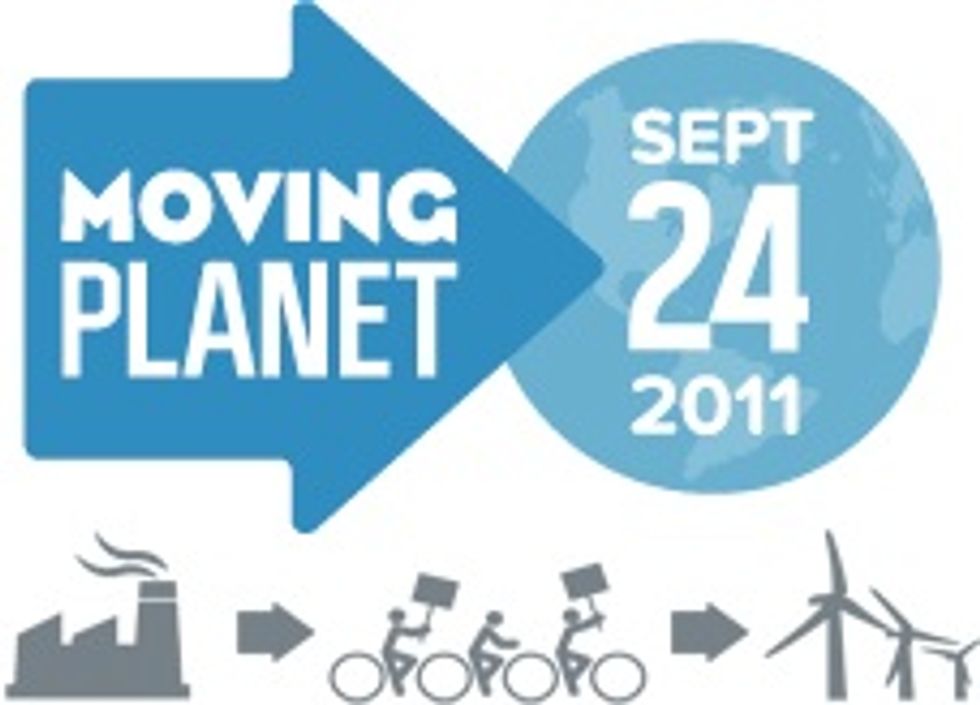 And the fact of the matter is, these localized events do make a difference. In the fall of 2007, a then-unknown group of kids hatched a plan called "Step It Up." The goal was to get the public to understand the "targets" set by the latest climate science: that we'd need to cut greenhouse gas emissions 80 percent by 2050. What started as a totally ludicrous goal in a dorm room in Vermont wound up growing into more than 1,400 events in cities and towns all over the country, and by the time the presidential primaries were underway, every legitimate contender had publicly embraced these targets.
Of course, we know what has happened—and what hasn't happened—since. But the point is, the campaign moved the goal posts.
The target of this year's actions is less specific, but more direct: fossil fuels. We know the problem: extraction and combustion of fossil fuels. We solve that, we go a heck of a long way to preserving a livable planet.
In Sao Paolo, Brazil hundreds of activists will "take back" a viaduct that is locally notorious as a symbol of bad auto-centric traffic planning. In Johannesburg, South Africa, youth will join hands with trade union members and call for an end to coal mining and jobs training programs for transitioning miners. Check out the Moving Planet map to see if there's an event already planned near you—there are already actions planned from Abu Dhabi to Zimbabwe, and all throughout America—and, if not, plan one. The fossil fuel interests may have the money, but they're outnumbered by the rest of us who want clean air, clean water, and a safe climate.