Articles
Music Man
Kevin Wall is gathering the largest audience in history-to save the planet.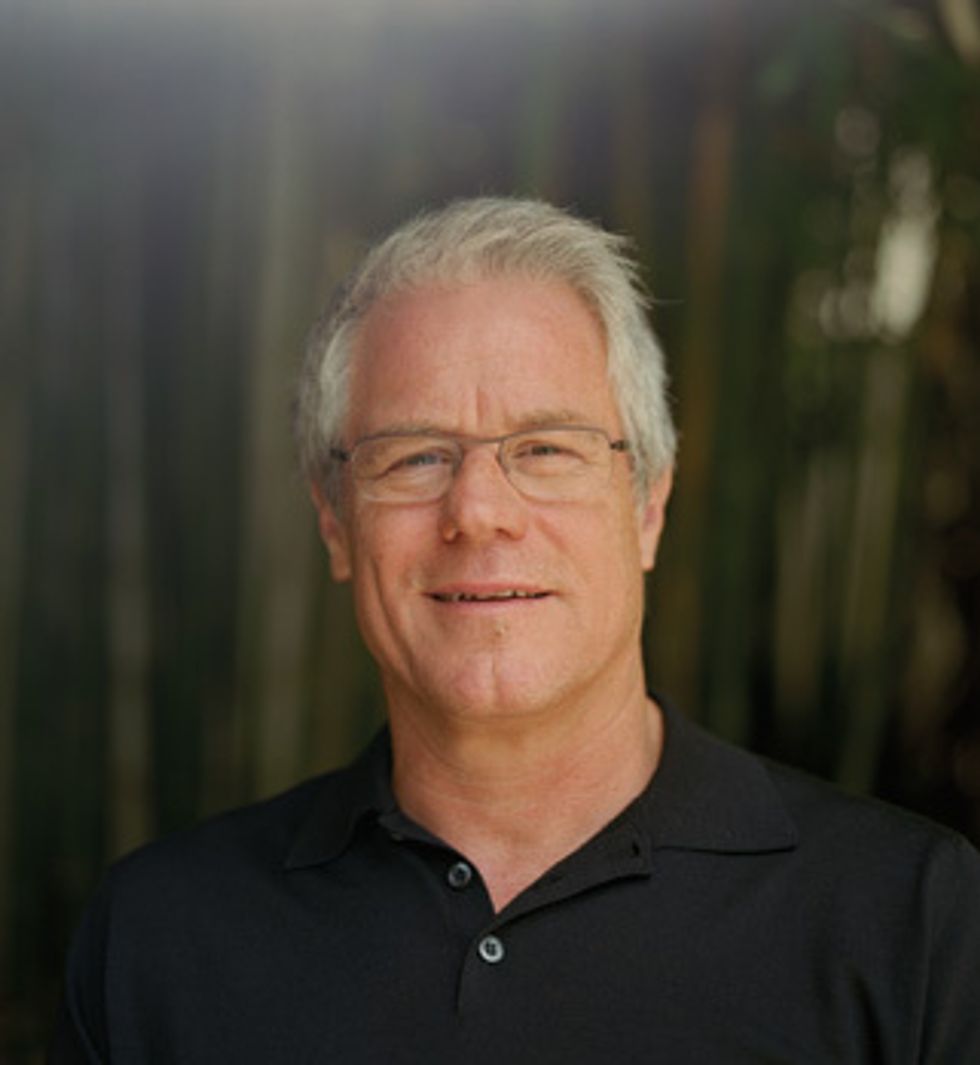 Kevin Wall's revelation
was pure Hollywood. He walked out of a Los Angeles screening of
An Inconvenient Truth
reeling with thoughts "about humanity, about my children, about my children's' children." Then, in the theater's parking lot, he watched people climbing back into their SUVs. He stopped to look down at his own gas-guzzler.
Everyone's still doing the same old stuff
, he realized. "It was a red alert."Wall, 55, is now a proud part of the solution. He drives a hybrid. His office is sustainable. And he's going to motivate billions of people to end global warming.
Quote:
When you hear the song that was playing when you first kissed your girlfriend, it still evokes emotion.
On July 7 (that's 07/07/07), Wall's brainchild, Live Earth's Concerts for a Climate in Crisis, will run for 24 hours across all seven continents. The global series will feature more than 100 of the world's biggest recording artists, and will be simultaneously broadcast on radio, TV, and the internet to an estimated 2 billion people, which will be the largest audience in history. The concerts are a musical cornucopia: Snoop Dogg will be performing, as will Bon Jovi, Madonna, Duran Duran, the Beastie Boys, and Kanye West. Even Spinal Tap, the heavy-metal band from the mock rockumentary
This Is Spinal Tap
, decided to reunite and record a special, new song for the occasion, called "Warmer than Hell."This isn't Wall's first cause-related concert-he's a veteran producer of 1985's Live Aid and 2005's Live 8, both of which raised money and awareness to combat poverty in Africa-but this may be his most impressive to date. All seven stadiums (in Shanghai, Johannesburg, London, New Jersey, Rio de Janeiro, Sydney, and Tokyo) will be powered by renewable energy or green energy credits. Organizers will encourage the use of concession-stand packaging that is fully recyclable or biodegradable. Superstar artists will be asked to travel to the venues by train, or to arrive in Smart Cars, hybrids, or biodiesels.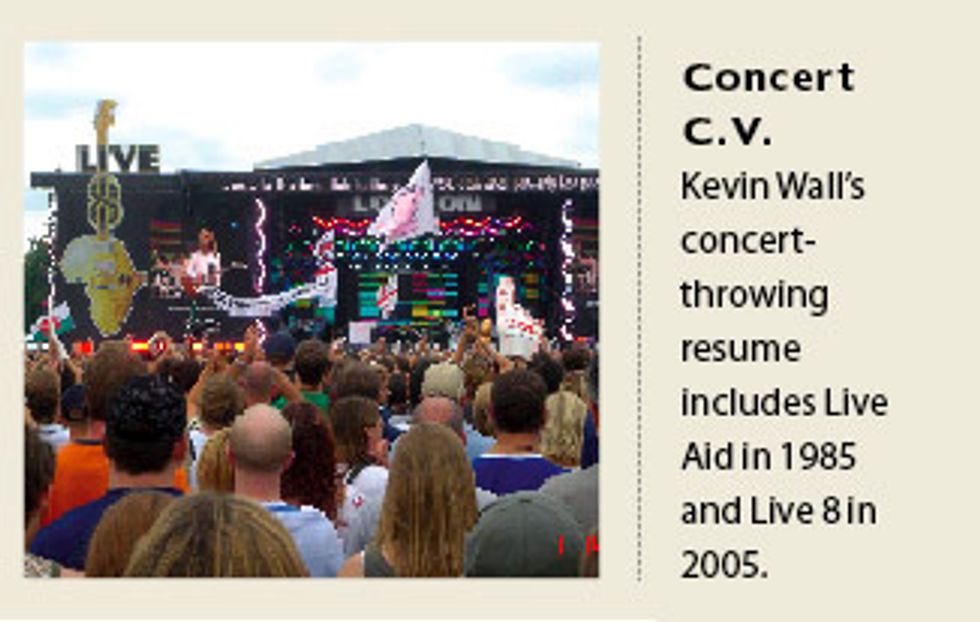 ---
Rounding up the biggest musical acts in the world wasn't as tricky as you might expect. Earlier this year, Wall and Al Gore, Live Earth's other major partner, took a stroll backstage at the Grammy awards. "We had a lot of artists come directly to us and clear their schedules to do this free event," says Wall, "because they thought it was so important." All the performers-some as famous for their conspicuous consumption as for their music-will receive environmental coaching prior to the event, and will be provided with handbooks on leading sustainable lifestyles.Throughout the concerts, Live Earth will screen short videos about global warming and display tips about helping to stop climate change. It's all part of the effort to link the global-warming message to the performances-the way we still think of Live Aid when we hear Freddie Mercury singing "We Are the Champions." "Music is an emotional carrier," says Wall. "When you hear the song that was playing when you first kissed your girlfriend, it still evokes emotion. If we can combine emotion with our message we can become associated with a piece of music-just like that first kiss."