Articles
My Ecologically Correct Move
Boing Boing's Xeni Jardin tries out a new kind of moving service Moving sucks. It sucks, it sucks, it sucks, and there's no getting around the...
\nBoing Boing's Xeni Jardin tries out a new kind of moving service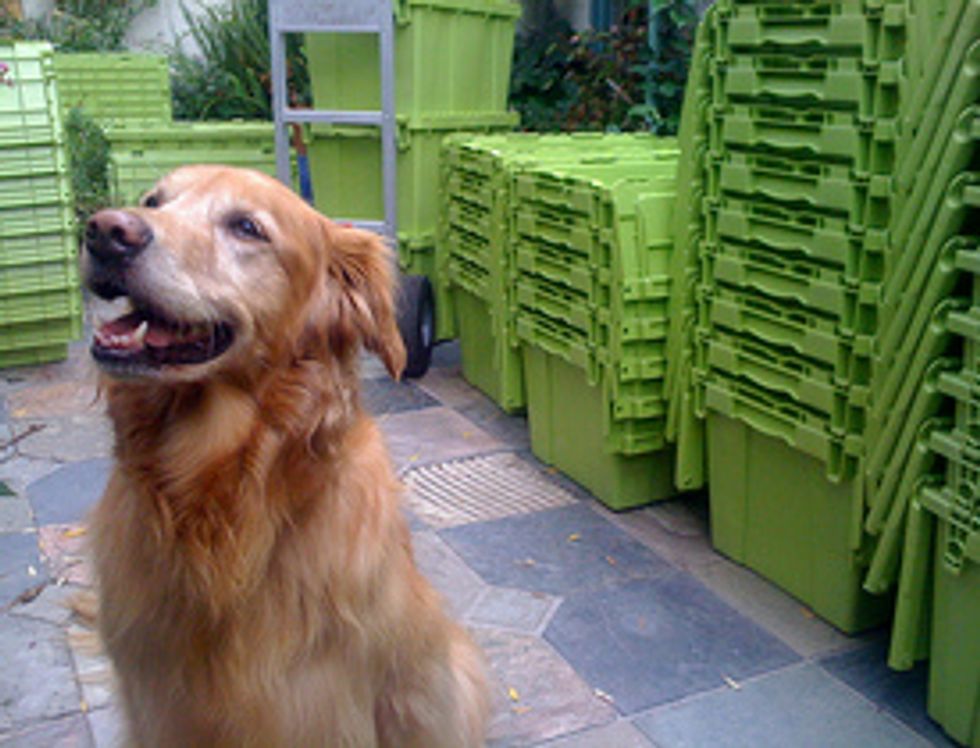 Moving sucks. It sucks, it sucks, it sucks, and there's no getting around the fact that it sucks. Nobody enjoys upending their life, tossing their belongings in boxes and shuffling off to an unfamiliar, new place that is not yet home. But when I relocated a few months ago, I learned that moving sucks a lot less when you skip the cardboard boxes you have to either buy new or beg used-and instead, rent 100% recycled, post-consumer plastic boxes from a company called
RentAGreenBox.com
.Disclosure: I met the company's founder, Spencer Brown at the studio where we produce Boing Boing's daily video program last year. He's a fan of Boing Boing. We talked about his business, and he offered to comp the service so I could review. So, I did receive some personal benefit from the experiment.Here's how the service works: They send a truck to your home with whatever number of boxes you need (they'll help you estimate). The boxes are made from recycled plastic containers, and come in various sizes-smaller ones for heavy objects like books, larger ones for more lightweight things like clothes or bedding. The service comes with recycled packing materials, too, so you don't have to use über-wasteful, petroleum-based stuff like bubble wrap or Styrofoam packing peanuts.Spencer drove the (100% veggie biodiesel) truck to my home himself, and showed me around the truck and demonstrated the process in person. My dog liked him, and she liked rolling around in the "expandos" and "recocubes."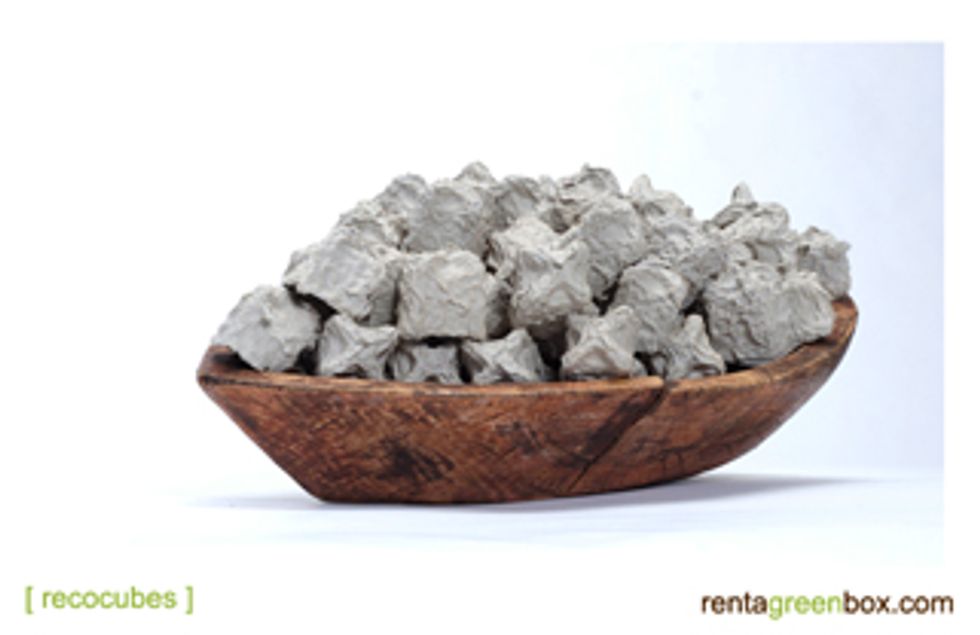 ---
Apart from being (surprise!) made from recycled materials, these packing materials also look attractive. The expandos are cute papercraft-oid thingies (like something Buckminster Fuller might fiddle with while bored at his desk), and we found the recocubes serve a second, sinister purpose: they're great for tossing at whoever's helping you move, when you're all sore and tired and frustrated and want to blow off steam. Even the dolly they delivered was recycled-made from aluminum beverage cans, so it was lighter than the steel one I owned. I also loved the "geami" packing paper-that's their recycled alternative to bubble wrap. Again, visually pleasing, and non-evil.Spencer is a recycling evangelist, and the passion he has for his work is readily apparent. He likes to talk about keeping every detail of his business "ecologically correct," even down to 100% recycled packing ties. "I want to convert trash into an untapped resource," he explained. "Recycling waste in this manner can help detoxify our landfills, preserve natural resources, and provide people with a truly environmentally-friendly way to pack and move their property."The OCD/ADD part of my psyche loved the fact that these boxes stacked perfectly. They're neat and uniformly sized, unlike the hodgepodge of apple/peach/whatever boxes I would have bummed off my grocer. Because of this, even the amount of space in the truck I rented was minimized-yet again contributing to a resource-conservative move.The one downside to using Spencer's big green boxes was that they're heavier than cardboard. But I felt good about not generating new waste in the move by using his service, and I really appreciated not having to figure out what to do with a large quantity of cardboard boxes once we were done-recycling that much cardboard is a hassle, and throwing them in a large dumpster bin seems like both a hassle and a sin.Rates are
pretty straightforward
, and when I priced out my own move, the cost would be much less expensive than with cardboard boxes. The company's "recopacks" are available in three basic levels, for small, medium, and large moves, and the smallest of these costs $169 a week. Additional time and additional boxes are available, and the cost includes delivery, and retreival of the boxes when you're done. I'd definitely use them for a personal or business move again.
PHOTOS: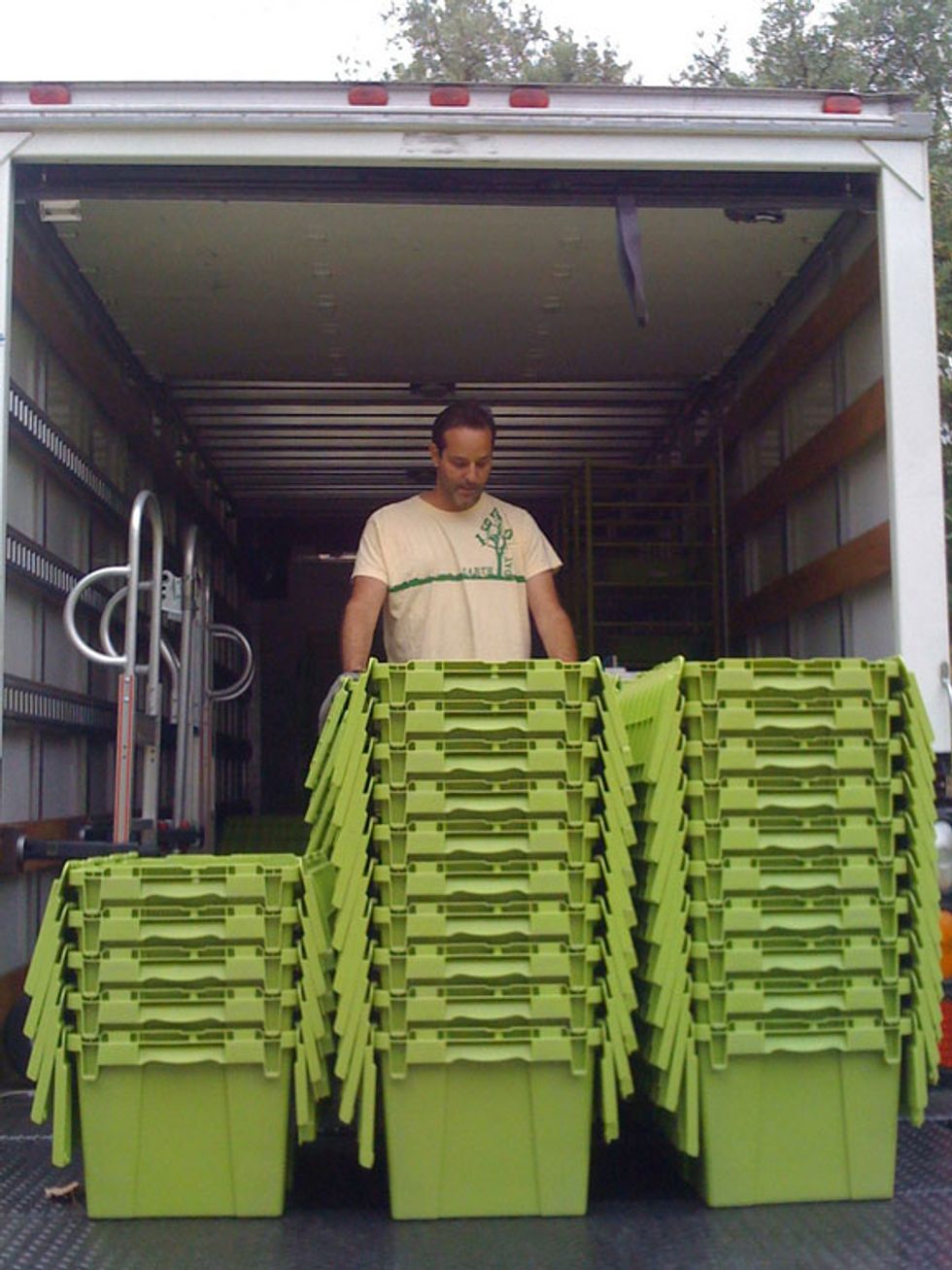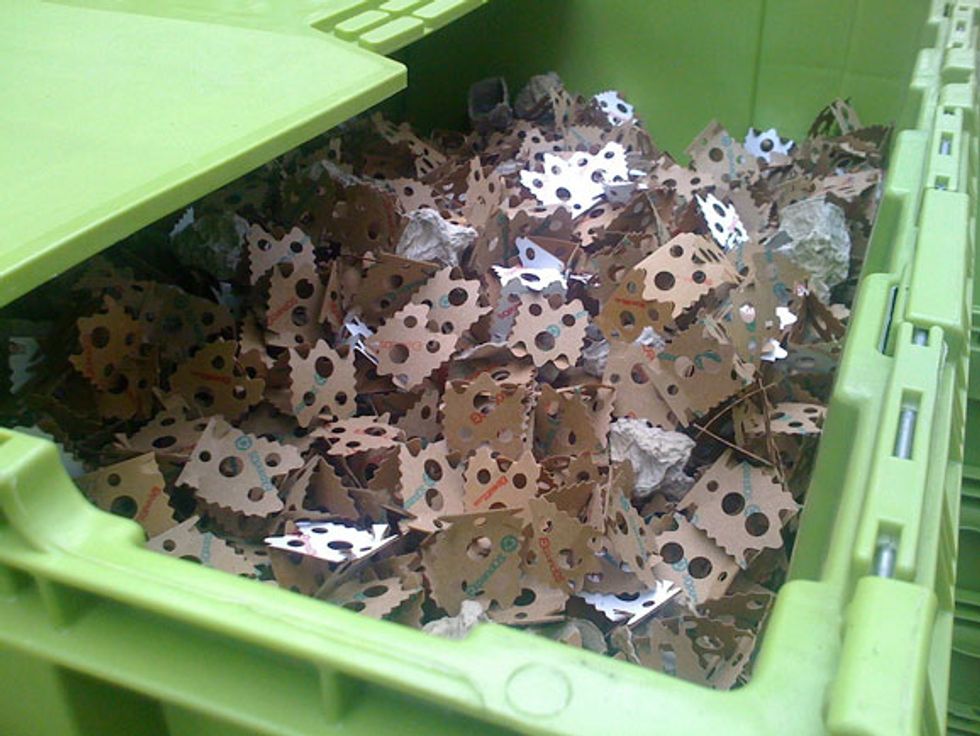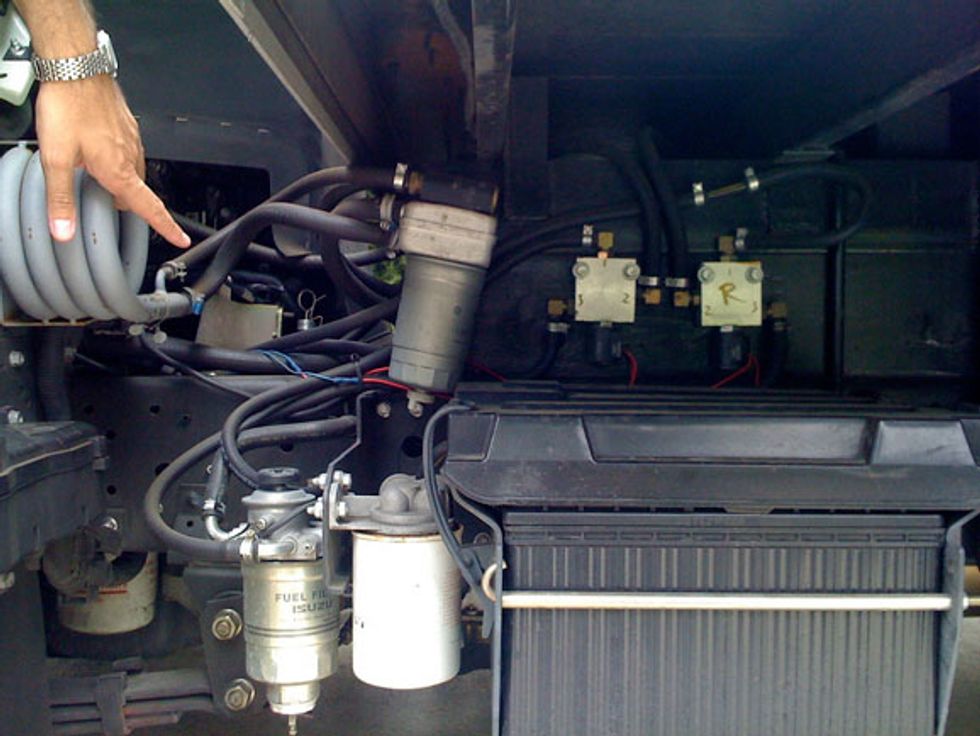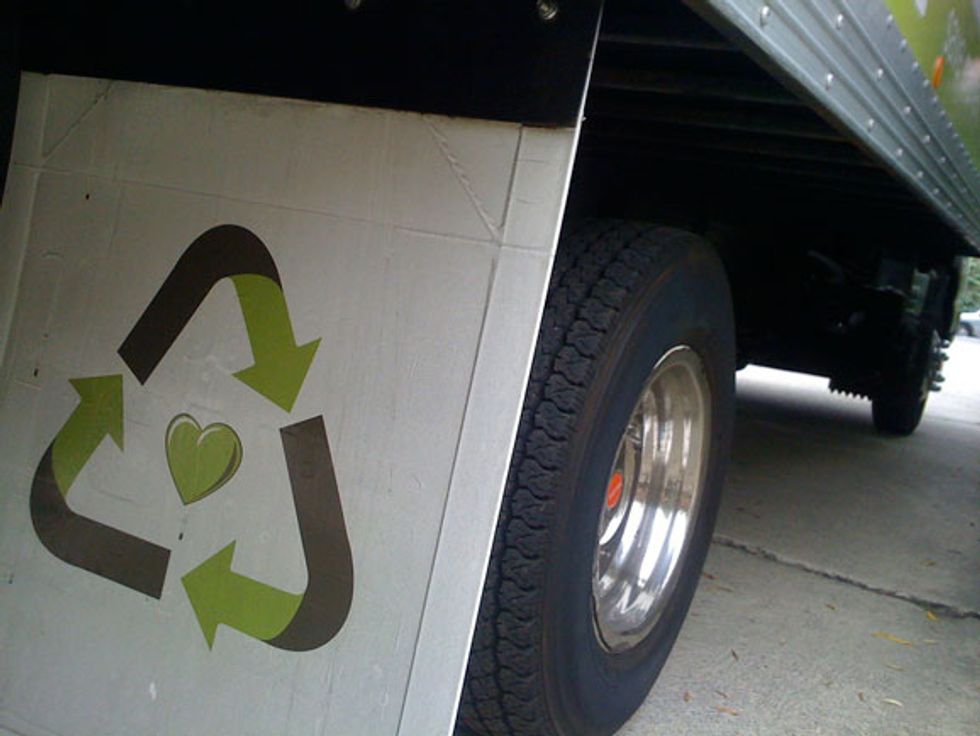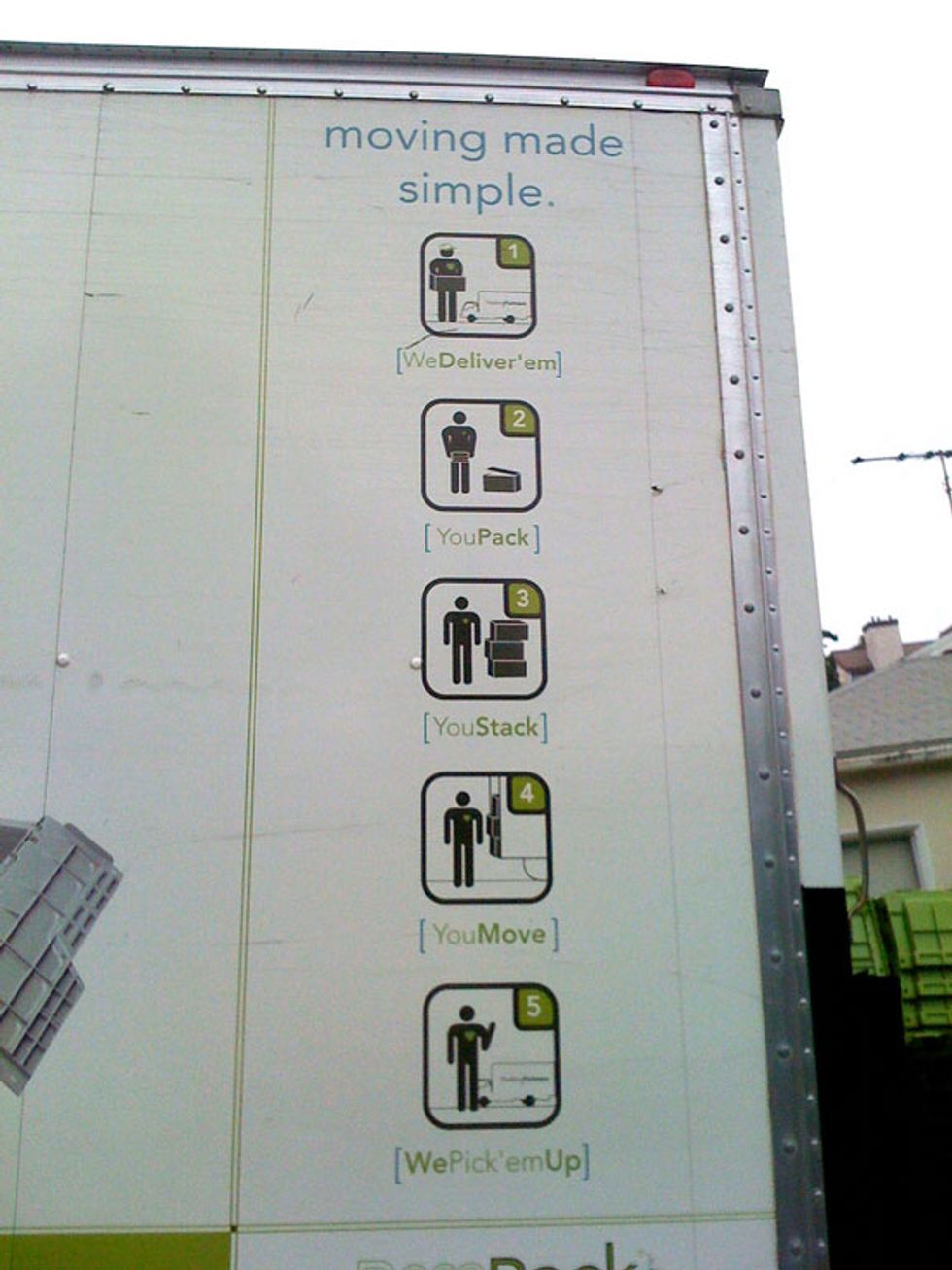 Xeni Jardin is a Boing Boing tv host and executive producer, and Boing Boing blog co-editor living in Los Angeles, CA.Photos by Xeni Jardin