Articles
Mycologist's So-Called Life Box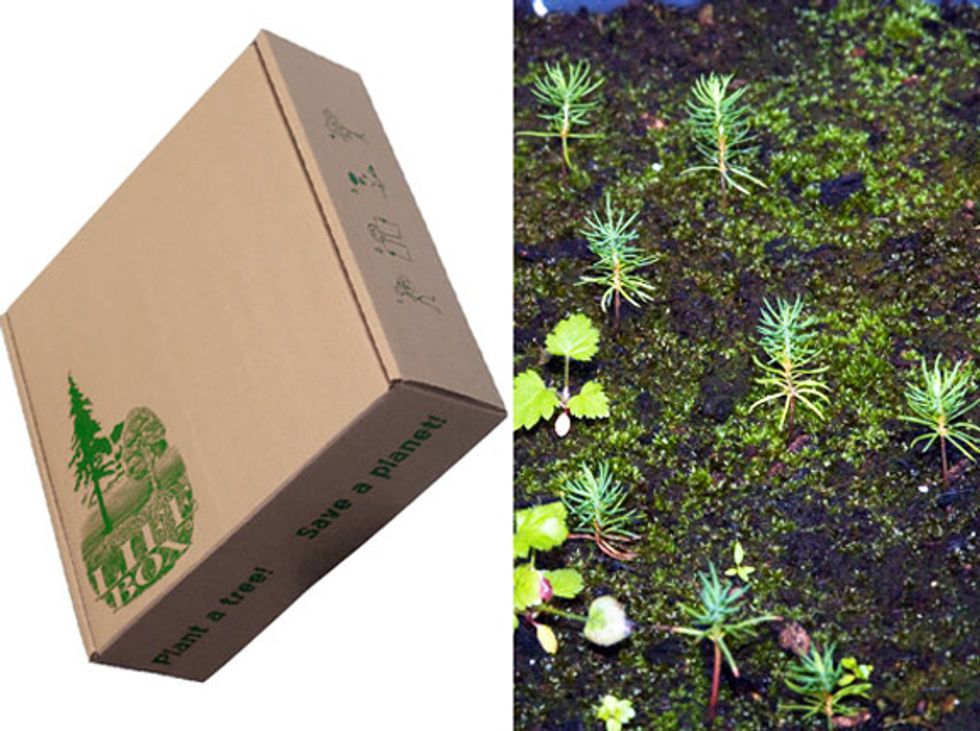 The resourceful mycologist (that's a fungi-studier) Paul Stamets has made cardboard packaging that can be planted and will grow into trees. It's called the
Life Box
.
The Life Box suite of products builds upon the synergy of fungi and plants by infusing spores and seeds together inside of packaging materials that can be planted.

---

The Tree Life Box is made of recycled paper fiber. In this fiber, we have inserted a wide variety of tree seeds, up to a hundred, dusted with mycorrhizal fungal spores. The mycorrhizal fungi protect and nurture the young seedlings. For millions of years, plants and beneficial fungi have joined together in a mutually beneficial symbiotic relationship.

You can get started by simply tearing up the box, planting in soil, and watering.
Here's a video of Stamets (wearing a hat that makes him look a little like a mushroom himself) explaining how the Life Box works on local San Francisco news.
[youtube]http://www.youtube.com/watch?v=Zl6-ckI8ix4
If you run a company that could use these instead of normal cardboard, I will happily post about how responsible you are if you pledge to switch to these things. Just drop the details in the comments.
Via Core77