Articles
N-Word Using New Jersey Teachers Unions Gone Wild Star Suspended
Alissa Ploshnick has three pieces of advice for attending teachers union conferences: Don't drink. Avoid videographers. Don't use the "N"-word.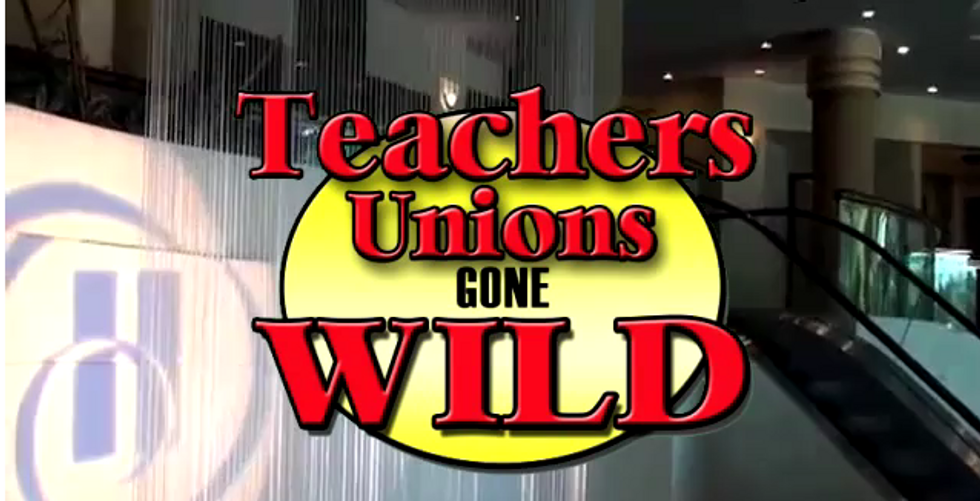 Headed to a teachers union conference? New Jersey teacher Alissa Ploshnick has three pieces of advice:
1. Don't drink.
2. Watch out for undercover videographers.
3. Don't use the "N"-word.


---
Ploshnick, a 38-year-old special education teacher from Passaic, New Jersey, is almost certainly regretting her unintentional starring role in Teachers Unions Gone Wild, a series of stealth videos filmed at the New Jersey Education Association leadership conference by conservative activist James O'Keefe. Yes, the same James O'Keefe that filmed the Acorn pimp hoax.
In October, O'Keefe posted his Teachers Unions Gone Wild videos to YouTube. The videos feature the former Passaic Teacher of the Year discussing how difficult it is to fire a tenured teacher. According to Ploshnick, to get the axe in New Jersey, "you seriously have to be in the hall fucking somebody."
Ploshnick then goes on to graphically tell the story of another teacher who called a student the "N"-word. The teacher was demoted but, as Ploshnick says on camera, "is still teaching." In her recounting of the tale, Ploshnick herself uses the racial slur.
Passaic Superintendent Robert Holster called Ploshnick's remarks "professionally insulting" and took particular offense to her use of a racial epithet, saying, "Passaic is multi-cultural and everyone has to be extremely sensitive in their thinking if they're on our payroll."
You can watch the scene that got Ploshnick suspended for yourself:
[youtube]http://www.youtube.com/watch?v=WdqQTIQhn5A