Articles
JR In Soweto
We're not going to make GOOD entirely about street artist JR (we already covered him in the magazine here and in the blog here) but his...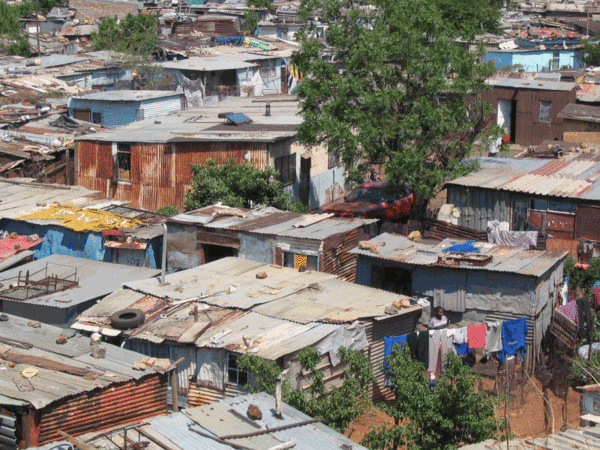 ---
We're not going to make GOOD
entirely
about street artist
JR
(we already covered him in the magazine
here
and in the blog
here
) but his newest video, from Soweto, South Africa, is great and what are we going to do? Not tell you about it?
In JR's
Face2Face project
, he put up huge photos of Israelis and Palestinians–with the same jobs–on the West Bank security wall.
In this latest project he posters buildings in Soweto with portraits of the neighborhood's residents. Soweto was originally a sort of camp for blacks who couldn't live near the white-owned businesses and houses they worked in. Parts of Soweto are still among the poorest in Johannesburg.
In both of these projects JR focuses on a playful, human element in places where individuals are too easily overshadowed by the politics and history of their homes.
There are lots of thoughtful comments at the end of
this post
criticizing the idea that a poster can fix the problems in the West Bank, but it's hard to deny the power of art when, in this latest video, a Soweto teen, speaking from a shanty behind barbed wire, promises/hopes "South Africa is going to be the most beautiful place in this world."
P.S. Recognize
that soundtrack
?