Articles
New Organization Helps Libraries Get Artsy to Support Local Communities
How can libraries boost local arts communities? A new website highlights opportunities for cooperation between struggling institutions.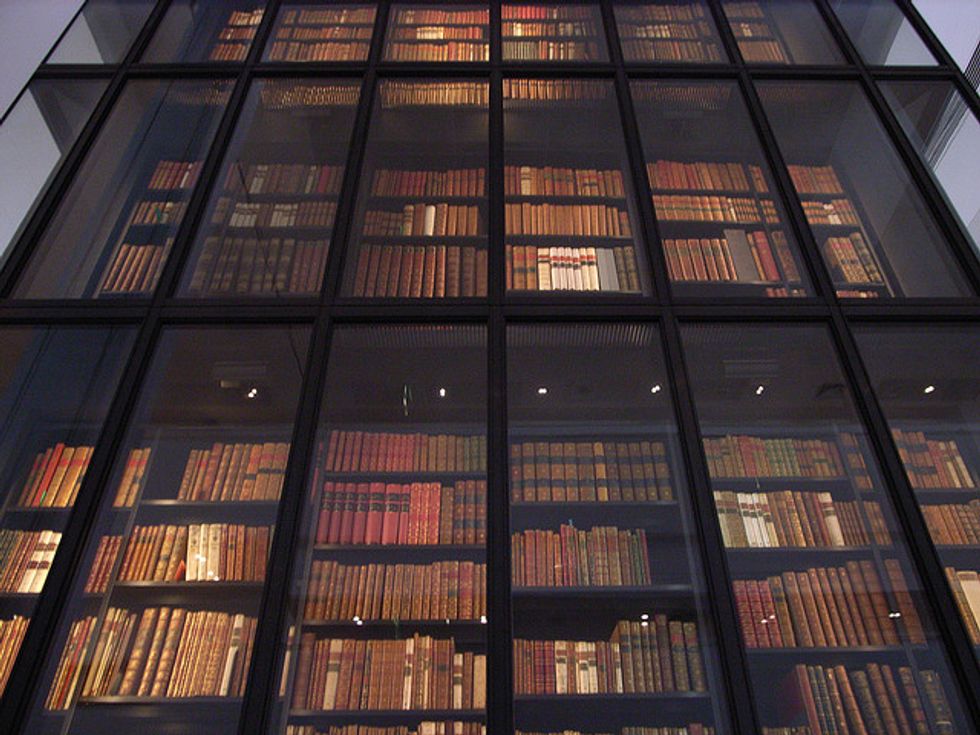 "Libraries are the one American institution you shouldn't rip off," urges a character in Barbara Kingsolver's novel Animal Dreams. That may be true, but municipalities around the country are taking axes to the budget of their public libraries—along with community arts organizations—to close gaping deficits. Now, a group of future librarians hopes to transform libraries' reputation through a new website celebrating the ways that they nurture arts communities around the country.
---
The Library as Incubator Project was founded by University of Wisconsin library science students Christina Endres, Erin Batykefer, and Laura Damon-Moore, whose studies led them to understand the significant but often unsung role that libraries play in the lives of artists and writers as sources of inspiration and creative refuges. "The project is about connecting libraries and artists of all kinds: visual artists, performing artists, writers—anybody who uses the libraries in their community," says Batykefer. "It's not only to make known that artists and art organizations can use libraries as resources, but highlight the ways which libraries contribute to communities all the time. " The LIP's site, which officially launched last month, features the work of artists who have relied on the support of libraries during their careers, as well as libraries that have supported the arts through unique collections or initiatives, like those hosting communal "write-ins" for November's National Novel Writing Month.
Endres says she hopes the project will inspire arts organizations and libraries "to do a lot more with less" as they face budget cuts. The team is calling on librarians to submit their "toolkits" for developing arts programming so that people around the country can take advantage of best practices. "We're hoping to expand the idea of what libraries can do," says Batykefer. "It's not just books."
Image via (cc) Flickr user stevecadman